This season, Cortney is excited to show a different side of herself – and see a different side of her teammates. 
"I think through my five years, this has opened my eyes even more. I've known that it's about more than gameday, it's about more than practice," she said. "But for us to have the platform and now be given the opportunity to help in a huge way is really eye-opening for each of us." 
When it came time to pick a cause to support, Cortney followed her heart - and it led her to Indy Humane.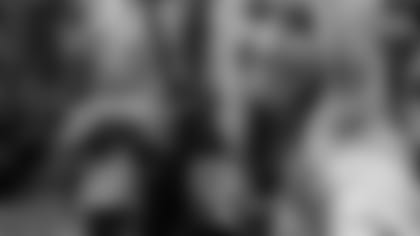 "When I adopted my pit bull, Baron, four years ago he had spent most of his life in shelters. This to me is kind of a tribute to that and to Baron. I just feel that people should be a voice for animals. They don't have a voice, we need to be that for them."
And she wants to use her platform to help animals feel more at home – so they can find a home. 
"If we can even make the time that they're in the shelter a little bit better, it's going to help them get adopted more quickly and it's going to make them more comfortable while they're there. Because unfortunately, there are going to be homeless animals, there is no way around that at this time. To make them more comfortable while they're there is my goal."
Cortney is hoping little things like new beds and new toys will make a big difference for the animals at Indy Humane, along with transforming an outdoor play yard.
"When they're in the shelter, I think they do lose a bit of their spark. So to have them still enjoying life is a big thing, because as soon as they get in their homes, they're already a little more acclimated." 
She knows from experience what a difference that makes.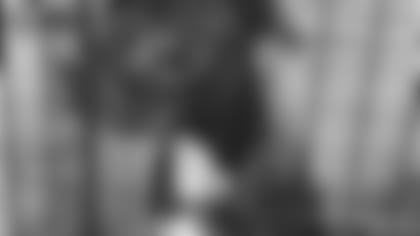 "I remember Baron's face when I saw him and at first. I was like, 'Oh, he looks so sad.' It tugs at your heartstrings. But I think if I saw him playing outside, I would have been like, 'That's my dog.' I would have been able to see who he was before even bringing him home."
Still, she ended up with the right dog. 
"There's someone out there that's supposed to have each dog. That's just the way that it is," she said. "Adopting Baron is the best decision I've ever made in my entire life. I think if more people opened up their hearts to that, they would be in my shoes too – knowing that they've done something so huge just by giving that animal a home."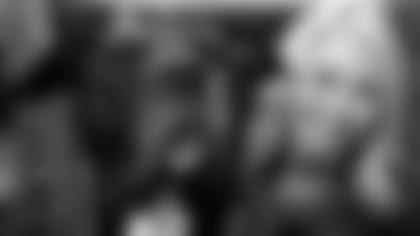 For Cortney, helping animals find their forever homes would be a fitting tribute to a dog that changed her life and a cause that's close to her heart.
"For me to be able to step in and say, 'I want to help you make that happen,' is going to be so fulfilling – especially with me finishing out my fifth year – that would be the icing on the cake," she said. "I think it shows us that we're bigger than the boots. I think this is really going to showcase the heart in our team and each of the girls on this team."