Fresh off her rookie season with Colts Cheer, Caroline is both grateful and reflective.
"I absolutely loved everything about it. I feel like there's something magical about being a rookie and the newness of it all," she said. "I feel like it's a season you never get back. You're never a rookie again."
While everything was new to her, when Colts Cheer Director Kelly Tilley presented the Community Impact Challenge, it was something new to her teammates as well.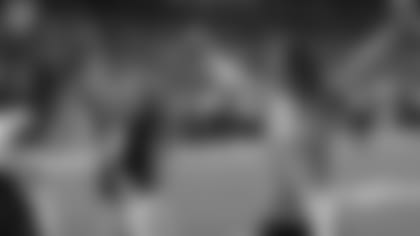 "I was really excited when she presented the idea, especially because I don't think it was something we saw coming. I was really excited and immediately as an educator, my mind went to kids," she said. "I just knew that kids have always been dear to my heart, so I kind of started from there."
As a first year elementary school teacher, Caroline knew she wanted to impact kids in some way. The question was how she wanted to do it.
"I noticed that the biggest need for the kids in my classroom was a positive role model. Especially working in IPS, you don't always see your kids going home to a caring family that's always there. Maybe they're really working hard for their family and they don't get to celebrate the moments with their child - coming to their games or activities and performances after school."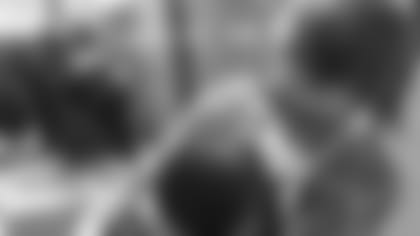 As a cheerleader, she knows how important that is.
"I would hope that others feel like they have a cheerleader too, on their sideline every day. Even for me, the 25 other women on the team are my cheerleaders and my mentors or big sisters, especially as a rookie."
Her hope is to be able to pair more kids up with a caring adult.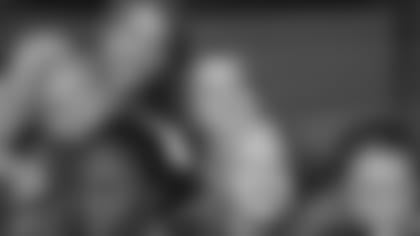 "There are over 1,000 kids in our city who are on the wait list for a mentor," she said. "It's really noticeable to me, the hurt that's in the kids who don't have those experiences. I see so many kids in my building that are a part of Big Brothers Big Sisters of Central Indiana. It's really cool to see how simple it is, yet how impactful it is to just have one person cheering you on and being your cheerleader."
Cheering on her teammates and finding out what they're passionate about helped Caroline get to know them quickly and on a deeper level.
"Especially as a rookie, it takes a while to figure out not only who everyone is, but who they are as a person besides a cheerleader. This occurring at the beginning of the season and then developing throughout, I feel like I really got a great taste of things that people love and really care about that don't normally come up in a conversation waiting to run another routine."
Caroline is excited about the possibility of returning to the squad for a second season and building on the relationships she formed - on the field and in the community.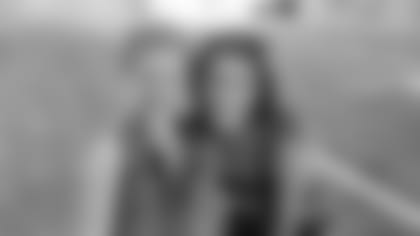 "I think it will be really rewarding and kind of a great motivation to start next season with this foundation of wanting to make an impact, but then also having the those connections."