When Colts Cheer Director Kelly Tilley challenged Carissa to come up with a cause to support this season, it didn't take her long to figure out what was important to her.
"I definitely knew I wanted to do something with kids. Kids are obviously near and dear to my heart. I have three of my own. So, it was just very fitting that I wanted to do something with children."
How she wanted to help them was a different matter entirely.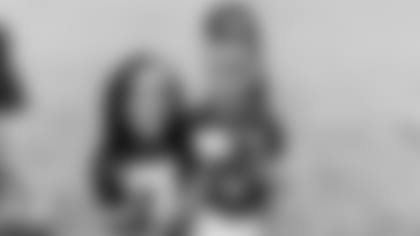 "It was definitely a challenge for me to figure out exactly what I wanted to do. I actually reached out to a friend who has worked in community relations in the past and we kind of brainstormed and she gave me a couple ideas to pick my brain and see what I'm most passionate about," she said. "With that conversation, I came across the BackSacks program with Gleaners Food Bank."
As a mom, Carissa knows how important nutrition is to a child's well-being.
"Schools do a great job of providing meals for kids at risk during school throughout the week. But what we don't think about is, when those kids go home over the weekend, a lot of them are going home to no food in the pantry or little food in the pantry. They don't have the means to make meals for themselves, so the BackSacks program provides seven meals for the weekend for those kids."
Kids going hungry is something she can't entirely wrap her head around.
"What's so painful for me to think about is, they can't help that. They're children, so there's nothing they can really do to help that and that's what's really heartbreaking."
Finding a need, reaching out to an organization, and putting together a plan of action are all things Carissa probably wouldn't have done on her own – which is one more reason she's grateful to be a Colts cheerleader.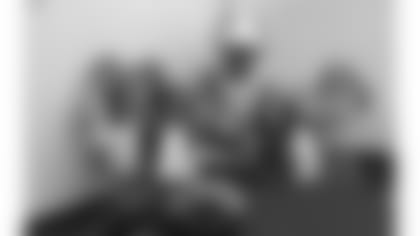 "We have this platform and yes, we are cheerleaders, but we have these opportunities to do much more and to go out in the community and do good," she said. "It's so much more rewarding when you're bettering an organization and making a good example of not only yourself, but Colts Cheer, the Colts organization, the Colts team – it's just a really good feeling to give back and be able to do more than what I could do on my own."
It's not easy, but that's why they call it a challenge.
"It pushes me out of my comfort zone," she said. "I love that about this team because I have been pushed out of my comfort level in so many different ways, starting from auditions. It's scary, but it's so rewarding."
She's looking forward to using her platform to build bridges and open doors to new places.
"I think that's when the best opportunities come to you and the best things happen, when you put fear aside and you just go do it."