Coming out of college and into Colts Cheer has been a growing experience for Anne.
"I feel like in college, you're kind of in a bubble and you're only really associated with things that are going on in college," she said.
So when she got the opportunity to choose a cause to support this season, it was a challenge she took seriously.
"When Coach Kelly first talked about it, I kind of went blank," she said. "Coming onto this team and being able to make such a big difference in someone's life, you definitely want to choose an organization that you do have a connection with."
She treated it like homework.
"I went home that day, sat down, listed things out that make a difference in my life daily and a big thing was family. My sister, Erin, is my biggest supporter. She, I like to say, is my cheerleader."
But growing up, it was Erin who needed a cheerleader.
"She suffers from type 1 diabetes. She's had it since she was three. I don't know why I didn't think of it right away, but it is something that I've grown up with – having a sister that has that," Anne said. "It's become such a normal day to day thing, but I've been able to experience firsthand exactly what a family with a child with juvenile diabetes goes through."
And there was an organization that helped them through it.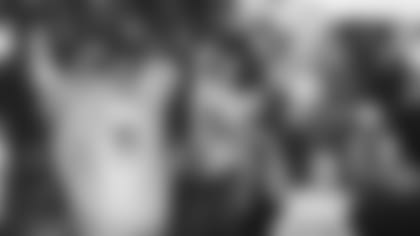 "JDRF, the Juvenile Diabetes Research Foundation, is an organization that my family was very involved with growing up. We did a lot of the JDRF walks, my sister went to the camps, there are JDRF awards, there's a dance."
It's how Anne first came in contact with the Colts Cheerleaders.
"At the walks, I remember there used to be Colts cheerleaders that would lead the stretches. I remember just looking at them thinking they were so amazing. That's one of my first memories of the Colts Cheerleaders was at these JDRF walks."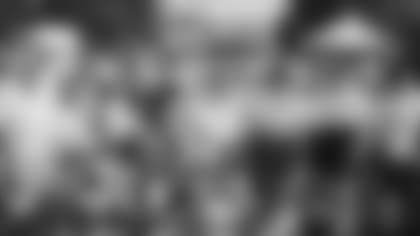 Anne knows the stress juvenile diabetes puts on a family – emotionally and financially.
"There are a lot of expenses that add up. There's insulin, there are testing strips, there are a ton of other things," she said. "I'm trying to make them feel more like regular kids and like they're having a regular childhood."
Because that's what she remembers most – her sister wanting to be a normal kid. And her parents used some creative tactics to help her do that.
"We used to have diabetes day once a year and everyone in the family had to get their blood sugar tested before meals so she would feel a little bit more included and normal," she said.
The holidays were tricky – some more so than others.
"For Halloween, we couldn't have candy in the house, so my parents made up this creature called the Halloween witch and you would leave your candy out for her and she would give you a gift. She came to the houses of children with diabetes because she knew they couldn't have candy and wanted to give them something."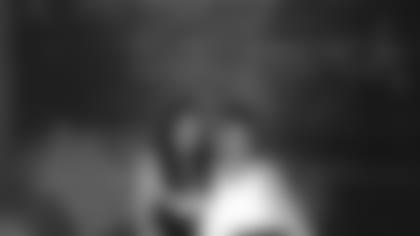 Diabetes is a huge responsibility. Anne wants to relieve that burden on kids and their families the best way she knows how – by bringing cheer to kids like her sister.
"I'll never know exactly what she's been through, but I do know how much she wanted to just be a normal kid. With this platform, if you can change just one little boy or girl's day – then it's worth it."