For Alexis, being a Colts cheerleader is about more than cheering on gameday.
"Cheering at the football games is great. But it's also taught me to be a cheerleader for other people that I meet and other people that may need a cheerleader in their life."
This season, she has the chance to make an even bigger impact.
At the beginning of the season, Colts Cheer Director Kelly Tilley challenged Alexis and her teammates to find a cause to support and come up with a plan to do it.
"I think we were all a little bit blown away when Kelly told us we were going to get this opportunity and that we could come up with our own ideas for an organization we think is deserving of this," she said. "I felt like it would be a really good opportunity to find something that I'm passionate about and to get the chance to help that organization is really cool – something that I would never get to do without Colts Cheer."
Alexis followed her heart – and it led her to Child Advocates.
"With the job that I have with the Public Defender Agency, I see a lot of this real life stuff happening, so I think that's kind of where my heart led me," she said. "They give opportunities for schooling and shelter for kids that have suffered neglect and abuse. They take them in, give them a better life, and give them opportunities to thrive."
It's something she sees herself doing later in life.
"When I get older, I want to adopt. I just have a special place in my heart for kids that haven't had the best home life and that's why I want to adopt, so I can give kids who didn't have the best home situation a great life."
In the meantime, she wants to make a difference through Child Advocates.
"It's wearing that superhero cape and being able to inspire these kids and any kids, really – but especially kids who don't have parents that are inspiring and encouraging. It's a good opportunity to be that light for them and to make them smile and have a good time."
For her, that's what being a cheerleader is all about.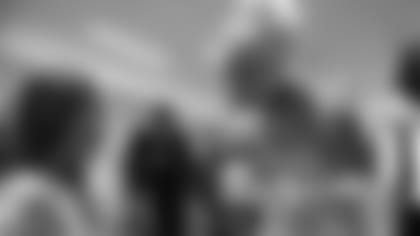 "That's my favorite part about being a cheerleader, it gives me an opportunity to get out in the community and make an impact that I would never otherwise be able to do."
And sometimes, she gets to give kids an opportunity to do something they wouldn't otherwise be able to do.
It's also been fun for Alexis to see which causes her teammates get behind.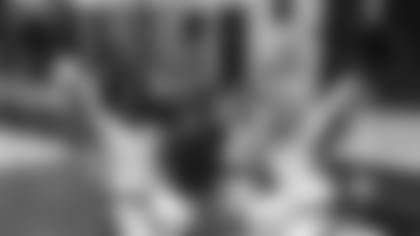 "It shows that we all have huge hearts and we care a lot about different things," she said. "Everyone truly wants to make an impact in some way or another and everything we've chosen has been pretty different."
The Colts Cheerleaders aren't just raising the bar on themselves and their team, they're raising the bar on all cheerleaders.
Alexis hopes fans will take notice and be inspired to make a difference where they can.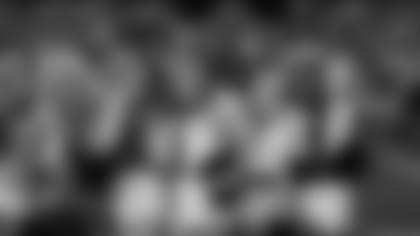 "I think they really enjoy seeing that we're not only cheering on gameday, but we're also in Indianapolis, out in the community, impacting as many people as we can."