Ever since middle school, Lindsay Porter has been on a mission to bring girls together.
"She started seeing division amongst young ladies and her and I had a talk," said her mother, Tiffany. "I said, 'Lindsay, you all struggle with self esteem. You're growing, you're trying to find yourself, so everyone is kind of divided.'"
It continued into high school.
"I would see different incidents at school of girls getting bullied or things like that and I just wanted girls to be empowered," she said. "I just want girls to be happy with themselves. I want girls to be themselves."
A senior at Charles A. Tindley Accelerated School, Lindsay decided to make that the subject of her Senior Capstone project.
"I researched the lack of women in leadership, the benefits of confidence and necessity of it in life and in leadership, why girls have low self-esteem, and the importance of having high self-esteem and high self confidence."
On Saturday, she took that research and turned it into action.
"Welcome everybody, to the first Girls Empowerment Rally," she said. "I want everyone here to realize the necessity of confidence and to leave with a different level of confidence and self love. This is a room of love, a room full of divas, a room of confidence. Every girl in here is beautiful and every girl in here is worth it."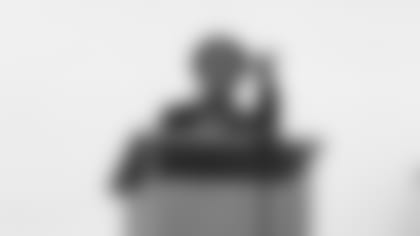 Girls from age 12 to 17 gathered at the Castleton United Methodist Church to hear speakers and participate in activities designed to build confidence.
Colts cheerleader Leanna was the first to take the stage. Raising women up is what the Colts Cheerleaders are all about, she said.
"The most important thing I've learned from cheering is that we rise by lifting others. We rise by lifting each other up, we as a team. I learned that it's not only for the team, it's in life too," she said. "Especially as women, it's really important that we build each other up."
Because there are enough forces out there tearing each other down.
"Hate spreads fast, but love – not so much. So it's important to share stories of love and compassion," she said. "A few years ago, I was the target of a hateful act and it went viral. The most important part of it was my reaction to this act. I reacted with love and I chose to forgive."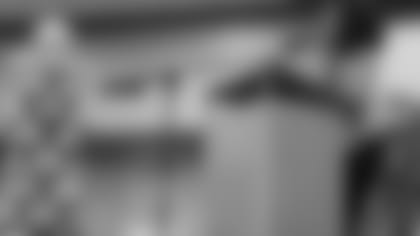 One of the people who reached out to Leanna afterwards was FOX 59 anchor Fanchon Stinger, who joined her on stage.
"When you see people on the outside who look so pretty and so beautiful, make sure you're always looking on the inside because that is the most important thing," she said. "You just got a chance to see, hear, and experience the beauty that comes from the inside out."
Stinger said she was honored to be asked to emcee the inaugural event.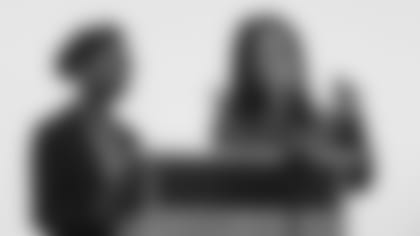 "To see a young lady who's stepping out and doing something to make sure that every girl that she can touch is empowered, how can I not help her do that?"
It's what she sees as her personal mission as well.
"Too often I think we put the spotlight on children who are making negative choices and we don't put enough of the spotlight on children who are doing amazing things," she said. "Most of our young people want to do well, they are doing well, they are making good choices. And we need to be behind them lifting them up and encouraging them and not celebrating the ones who are doing negative things."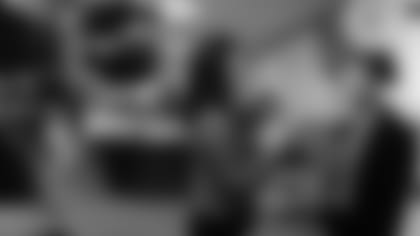 Kids learn more from what they see than anything else.
While Tiffany Porter was busy being a wife and mom, Lindsay was watching. Seeing her mother navigate life with confidence and grace helped make her the woman she is today.
"My mom was born with one arm, so she has a prosthetic arm. When I was younger, I would get teased at school. People would talk about my mom and I'd come home upset," she said. "But my mom would be like, 'Girl, this is how God made me. I'm confident in myself.' So, she taught me to be confident in myself because she didn't worry about what people said about her."
That was the lesson she hoped to pass on – not just to be yourself, but to be the best version of yourself that you can possibly be.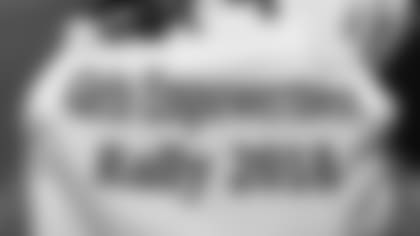 "It gave me goose bumps because I'm like, 'I needed to hear this. I needed to be here. I was here for a reason because that message was meant for me,'" Leanna said. "It's just a good reminder that we are enough and we can do whatever we set our mind to."
Lindsay Porter saw a need. She acted on it. And she inspired others.
But she didn't do it alone.
"It takes a village," she said. "I see my village here helping me out."
With her family, friends, and community behind her, she believes she can make a difference – and so do they.
"I believe that what she started here today is going to continue to grow. I believe that young lady is going to touch thousands of lives in incredible ways," Stinger said. "If we can make sure our young people know that we love them, we believe in them, that God loves them first, I believe we can start to change hearts and then ultimately change our country."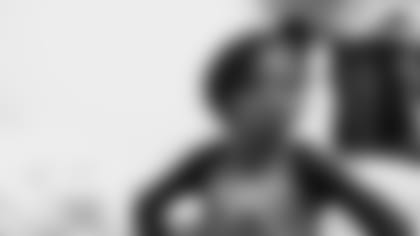 And they'll do it one girl at a time.