For most of the Colts Cheerleaders, it was their moms who sparked their interest in dance at an early age.
Mariah was three years old when her mother, Michelle, enrolled her in her first dance class. And 21 years later, she's still at it.
On Sunday, Mariah had her first chance to dance with the woman who's supported her all these years. And for Michelle, it was an opportunity to perform with the daughter who's inspired her for years.
"It was actually my birthday," said Michelle. "She brought me a little gift bag with some lipstick and nail polish and some Colts buttons with a card in it. I opened the card and it said, 'Your wish comes true. You get to finally dance with me in front of 67,000 people.'"
Ever since then, Michelle has had one thing on her mind – practicing.
"Erin emailed all of us the three videos, so that was what we practiced. We only had two other live practices. So, most of it was on our own at home practicing and in the car and with earphones at break time and lunch."
It's been 30 years since Liz was a cheerleader for the St. Louis Cardinals.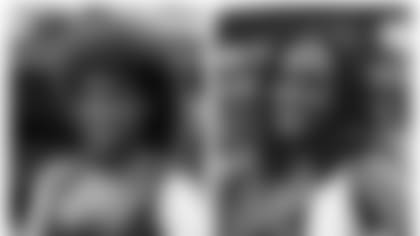 When her daughter, Alliyah, made the Colts Cheerleaders, it was a dream come true for both of them. Having one more chance to dance on game day – this time alongside her daughter, was truly magical.
"I want to try to embrace everything at the same time," Liz said.
She also made practice a priority – even taking mental reps wherever and whenever she could.
"I was sitting at work turning the video on every now and then. In my car, I would play the music while I'm driving and do the routine in my head."
When Sunday finally came, they rehearsed in the morning and the moms went through the pre-game routine with their daughters, who had some special surprises for them.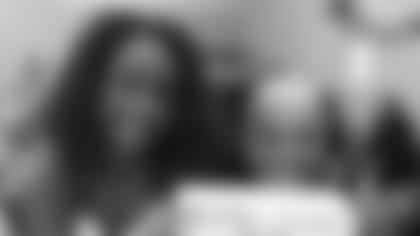 "We're standing there and Kelly gives us this great, emotional mother-daughter speech and tells us how special we are and they are and then she says, 'Ladies, give your moms the letters.' They wrote personal letters to us about how special we were to them," said Liz. "It was really sweet. Everybody was in tears."
For Colts Cheerleader Director Kelly Tilley, it's something she wishes she could have done with her mom.
"My mom passed away when I was 25. So, it was right after I was done cheering. If I had this moment, it would mean the world to me," she said.
So, she made sure it was a moment her cheerleaders had with their moms.
"On Thanksgiving I was watching the games and thinking, 'I'm sure my Colts Cheerleaders are wanting to perform with Jason Derulo and Thomas Rhett.' But ten years from now, they're going to go, 'I would much rather have had that halftime show with my mom than to be dancing on the field next to some pop star.'"
Sammy lost her mother when she was three years old. On Sunday, she danced with her stepmother, Karie.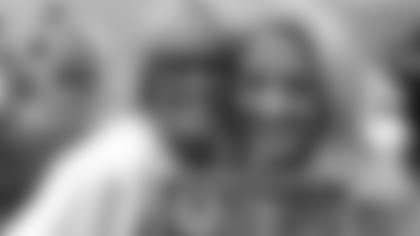 "I was able to talk about my biological mom at the cancer game, so it was really cool to incorporate both my moms into this year and being able to dance with my stepmom," she said.
When they walked out onto the field, Karie had one thing on her mind.
"Just smile, whatever you do, just smile."
After years of supporting their daughters, for the moms, it was their turn to shine – and they did.
The Colts Cheerleaders and their moms took the field with the junior cheerleaders and their moms. It was a show about family, football, and most of all – love. As they danced, they filled Lucas Oil Stadium with their love, laughter, and joy.
At the end of the performance, there was another surprise. Jessica R.'s mom, Terry, appeared on the big screen.
"I was like, 'What is she doing up there?'" Jessica said. "'And when did she do this video?'"
"Jessica, I just want you to know that sharing the field with you today has been so much fun. Watching you perform always makes me very proud. But dancing with you today is something I will cherish always," Terry said. "I feel very honored to let you know that your teammates have selected you to represent the Indianapolis Colts at the 2018 Pro Bowl in sunny Orlando, Florida. Congratulations, Jess. I love you."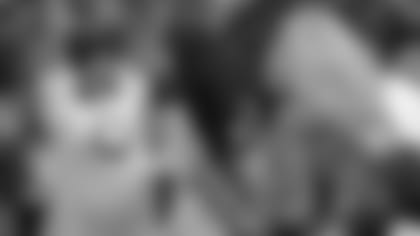 It was the highlight of an unforgettable day for Terry, Jessica, and her teammates.
After all the nervousness, fear, and anxiety – when it was over, the moms were excited, relieved, and grateful.
"I would do it all over again," said Liz. "This moment will always be special in my heart."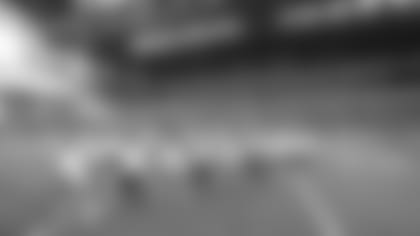 On Sunday, the Colts Cheerleaders did what families do this time of year – they gathered together and made a memory.
"A lot of times, you don't know you're making a really memorable moment until it's over," Tilley said. "And then you look back and you're like, 'That was really special.'"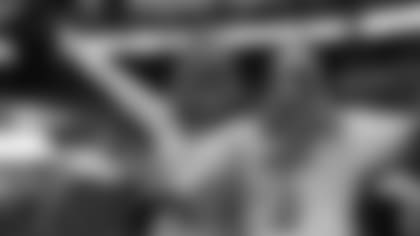 It was a special performance – one the fans will remember.
And one these mothers and daughters will never forget.