When Cierra McCauley was five years old, her parents noticed something strange.
"She had a mass in her neck from her earlobe to her shoulder. We followed it almost a year through her pediatrician," said her mother, Marci. "Her pediatrician was like, 'Oh, kids get swollen nymph nodes all the time. It's nothing to worry about. Let's run antibiotics, and see if it goes down.'"
"After that, we went to an ear, nose and throat specialist. And he said the same thing, 'Kids get swollen lymph nodes.' She was a competitive gymnast and dancer at the time and fell doing a gymnastics move and fractured her clavicle. And that's when everything started falling into place."
The tests revealed more than a broken bone.
"She was diagnosed with stage two Hodgkin's lymphoma," Marci said. "She was six years old, which is very unusual for a young child to have that kind of cancer."
She underwent six months of chemotherapy, but it was two years traveling back and forth from their home in Columbus, Indiana to Riley Hospital for Children for follow-ups. They had a scare along the way, when they found multiple spots in her lungs and the doctors told them there was a 95% chance that the cancer had returned.
"We were obviously devastated because it was worse hearing it the second time than it was the first time," said Marci. "For two days we cried and we were crazy, but then all the sudden this five percent started happening and we were like, 'We have a five percent chance that they're absolutely wrong.' And we just held onto that five percent – and we were right."
Through it all, there was one thing that kept Cierra going.
"Her doctors were extremely surprised that Cierra could still dance through all of this. She had to quit gymnastics. She had to quit dancing full time, but she was still able to dance once every two weeks. So, she did a solo while she was still going through chemo. She came in fourth place in a national dance competition that year with no hair."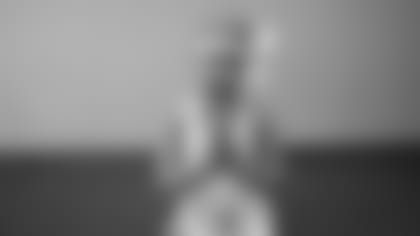 People at Riley took notice and Cierra and her family were approached about using her experience to try to help kids like her.
"Cierra lost four friends that she either knew or met through Riley while she was there," Marci said. "So when they say one out of five kids make it – she's the statistic. We have to do this. We have to speak for those kids."
And Cierra is using her love of dance to do it.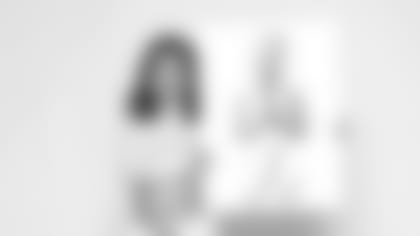 "They go to www.dancerbeatingcancer.org and it has everything about Cierra's treatment and the process she's been through. It has the sample song 'Better When I'm Dancin'' by Meghan Trainor and it has a sample dance. So you can either do that dance or another dance and post it to any social media outlet and use #dancerbeatingcancer and challenge other people in your video to do the challenge also."
The Colts Cheerleaders were challenged by the Butler University dance team. During one of their last practices of the season, they recorded their dance – and asked Cierra to join them.
"Dancing is our outlet and our way to find happiness and joy through everything. It's really inspiring to see somebody finding that at such a young age like a lot of us did," said Mariah.
At the end of the dance, Sammy had a message for the cheerleaders of the AFC South.
"We are so excited to be here today with Miss Cierra for the Dancer Beating Cancer movement," she said. "Thank you, Butler dance team for nominating us. Next, we're nominating the Jaguars, the Titans, and the Texans. Bring it on!"
They're not only raising awareness for pediatric cancer, they're also raising money for pediatric cancer research.
"Pediatric cancer gets four percent of the national funding," said Marci. "We don't want other people to have to go through what we went through."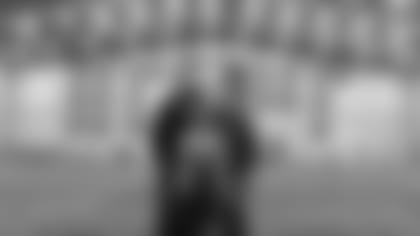 Cierra has a big goal – she wants to raise $100,000 for pediatric cancer research at Riley Hospital for Children. But she doesn't have to do it alone. She's assembled a team and together, they're going to help her reach her goal – and beat cancer.
"This little girl probably never thought she was making an impact doing something she loved," Mariah said. "But it just shows that even if you give a little effort, it could make a huge difference."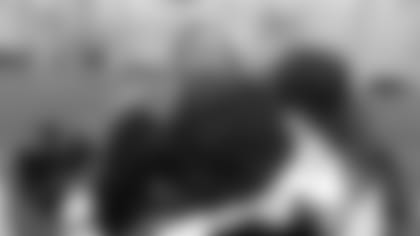 Beating cancer will take a team effort.
And the Colts Cheerleaders are proud to be on Cierra's team.