Monday: Yesterday the cheerleaders held our first annual Colts Cheer & Dance competition.  We had so much fun meeting the competitors and watching the performances.  After a long day I am thrilled that today I do not have much to do!  I started my morning with a trip to Baesler's, my favorite grocery store.  Then I dropped off old camcorder tapes to a local business that is putting them onto DVD's.  My childhood best friend Emily and I used to make hilarious (only funny to us ;) ) videos and I am giving her these DVD's as a wedding gift! After cleaning my apartment and finishing up a paper for school I ended my day with my favorite at home workout, TRX suspension training!  I enjoyed having a relaxing day, but I am ready to get back to busy!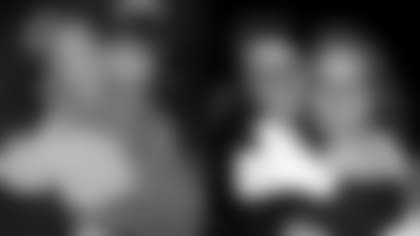 Tuesday: Happy National Philanthropy Day! I celebrated by being a part of the Kids Against Hunger "Million Meals Marathon" at Lucas Oil Stadium.  Over 32,000 volunteers came together to pack super nutritious meals that will be distributed through Gleaner's Midwest Food Bank and Second Harvest Food Bank of East Central Indiana as well as Haiti, Africa and the Ukraine to help end hunger. Our coach Theresea, Alyssa and I got to work packing the meals into boxes while sporting some very stylish hair nets!  It was very rewarding to be a part of an amazing event and help pack over 903,788 meals in just a couple of hours!  I met up with an old friend at Benihana for a late lunch and had the best sushi I have ever had!! Normally we practice on Tuesdays but today our practice was canceled.  These days are very rare and always well deserved! Hard work pays off! I finished the day with a run and an episode of my favorite show, Parks and Recreation.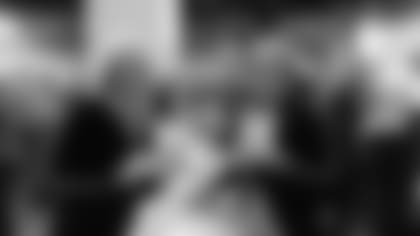 Wednesday: I love spending Wednesdays at Core Pilates & Fitness to work with our trainer Sean Bartram!  First we did one hour of high intensity interval training (HIIT) and then an hour of TRX and reformer training.  The reformer is one of my favorite and most challenging workouts.  After a great workout I drove home to practice some of the dances we will be doing next Sunday and to get ready for my "day job."  I am a server at a locally owned restaurant and am so blessed to be working for great people and not to mention Colts fans! ;) After working a grueling eleven hours I called it a day and went to bed!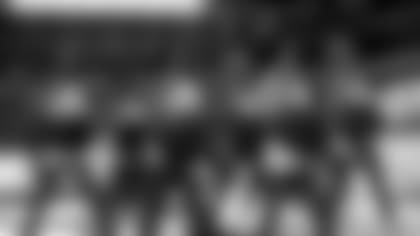 Thursday: It is definitely a Rockstar kind of day! I have an addiction to the pink Rockstar's! Very tired from the day before but excited to resume practice and see all of my teammates! I woke up early to finish a school project and study.  I attend ISU for Communications concentrating on TV and media and aspire to be an anchor.  On practice days I usually meet Shelly who lives in Evansville, IN to carpool.  Today we met at 3:30 to begin the journey to Indianapolis.  We have so much fun on our trips which includes a lot of talking, music and dancing. Yes… DANCING! J Todays practice was focused on the next home game on November 25 vs. Buffalo.  Beat the Bills! I have been looking forward to this game all year because we are going to be dancing to old school songs! During practice we set our pregame routine which happens to be one of my favorite dances.  Check back to Colts.com next week for the pregame performance video!  After practicing our other sideline dances it was time for fitness.  Typically we practice for three hours and finish with an hour workout.  Our wonderful trainer Sean from Core Pilates & Fitness meets us at the practice facility on Thursdays.  We normally do a HIIT class but today we had the dreaded beep and body fat test!  The beep test is essentially a multi-stage running fitness test that helps determine maximum oxygen intake.  After the running and pinching was completed, Shelly and I said our good-byes to our teammates and drove home.  I relaxed at home for the rest of the evening and went to bed early!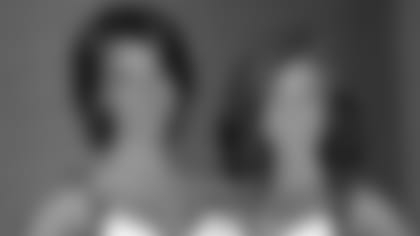 Friday: Happy Blue Friday! Today I started my day with a run with my roommate Kevin… who is a super cute miniature American Eskimo dog. ;) Despite his small size he always drags me on our runs, he is so strong! I spent the rest of the morning catching up on emails and taking an online test.  My best friend Tiffanie and I met at my apartment for lunch to make one of our favorite meals, chicken lasagna roll-ups! After eating and catching up I spent the rest of the day at work.  I look forward to graduating and having a "big girl" job as soon as possible!  Working long nights and weekends are not my favorite, but I feel proud supporting myself and going to school! After work on Friday's I normally get home around 4 AM and wind down with another episode of Parks and Recreation and quickly climb into bed. Sweet dreams!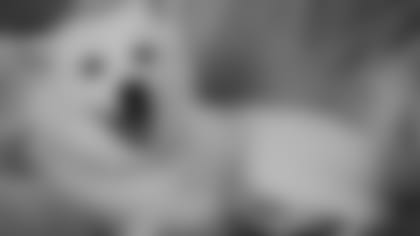 Saturday:  Finally, the day I have been looking forward to all week!! Today is my first Saturday off in months and I am spending it with my mom, little sister Kaylen and best friend Tiffanie in Indianapolis to go Christmas shopping!  I always have so much fun with these ladies; we laugh so much I think I could almost count it as a workout!  I do not see my family as much as I would like and love spending time with them.  My little sister who I call Klen is truly beautiful inside and out, the best cheerleader I know and crazy smart!  I have learned over the years that I basically am exactly like my mom and value our friendship so much.  I am very thankful to have family and friends that are supportive of me and can always put a smile on my face.  When our shopping was completed hours later we parted ways and drove home.  When Tiffanie and I arrived back in Terre Haute, I put in one of my favorite movies, "The Avenger's" (I love Marvel comics!) and relaxed for the rest of the evening.  What a perfect Saturday!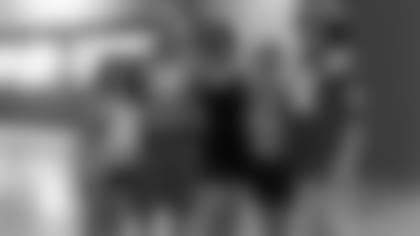 Sunday: Wow this week has flown by! I started today with another run with Kevin and making a giant to-do list.  I can almost not function without a to-do list and constantly updating my calendar!  Today I spent preparing for tomorrow which is one of my absolute favorite days… FRIENDSGIVING!!!  Tiffanie and I started this tradition a couple of years ago where we ask all of our friends to meet at one of our houses and have a Thanksgiving meal.  Last year I had the honor of hosting and was in charge of my famous green bean casserole and baking the turkey.  Unfortunately this was the first time I had ever cooked a turkey and made a major mistake! The turkey took so long to bake (probably because I accidently bought a twenty-five pound turkey) we had to eat everything else we had for dinner and wait until almost midnight to eat the turkey!! How funny!! Thankfully I have awesome friends who did not mind hanging out until then.  This year to not make the same mistake twice, I decided to make the turkey today!  After I got the turkey in the oven I watched the Colts vs. Patriots game with some friends.  I still believe in blue!!!!!  And I am so excited to see my favorite team stomp the Bills next Sunday!!  If you have not already heard, the game next Sunday will be very special for one my amazing teammates! Megan M has been challenged by Blue to shave her beautiful locks off if $10,000 can be raised for Leukemia research! Please visit www.colts.com/chuckstrong to donate! Hope you enjoyed reading about my week! Wish you all a very happy Thanksgiving!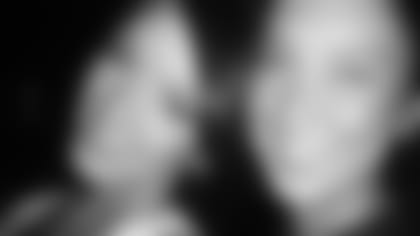 I will see you on game day! Go horse!