Today I woke up at my Grandma Rosie's house. My mom, my brother, and I came visit our family for a weekend getaway.  We had such a great weekend with all of our cousins, aunts, uncles, grandma, etc.  We aren't able to see them very often because we live so far apart!  I am so very thankful for the time we had together these past few days.  Although I am sad it's time to head back to Indiana I know I have to get back to the real world!  Before we left, I just had to have another one of my grandma's homemade cinnamon rolls J  That was my third of the weekend…shh don't tell Sean, our trainer! On the drive back home my mom and I took turns driving when the other one got tired.  It's a long drive, but it goes by pretty fast when you with people you love and when you have good music and plenty of candy!!  We finally made it home about 8pm.  I was still wired so I decided to make Taco Soup so that we would have it to eat the next day.  I then cleaned out my car and shampooed the seats.  When I was done with that it was time for bed!  Traveling can be so exhausting!
Good morning again!  Today I woke up did a few things around the house, fed our kittens, ate, showered and got ready, and then left the house to run some errands!  Wal-Mart was the first stop to grab a few things, then the bank and to vacuum my car.  I'm really going to try to keep my car clean this time!  I feel like I live out of my car sometimes because I am on the go so much! After doing all of that I decided to relax a bit and eat lunch at home.  I need as much energy as possible to keep up with all of my dance students!  Today I taught from 3:30 to 6:15 with an hour break and then again from 7:15 to 8:30.  During my break I always take the body sculpt class that our studio offers as a part of our women's fitness program.  I then came home and ate some of my taco soup, relaxed with my boyfriend, Mitch, and then when he left I decided to post checks from the studio.  It's better to keep on top of things because we have so many students.  After that it was time for bed once again!  I started reading The Hunger Games tonight!  The movie was good so I figured why not read the book series?  Okay, lights out!  Good night!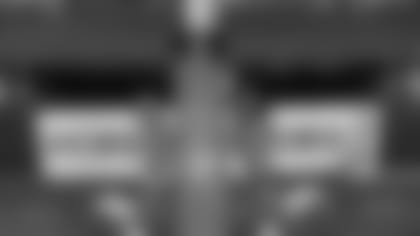 Good morning!  Today my mom and I got ready and went to workout together at our studio! We took the Group Personal Training class.  My mom and I both love working out and it's nice to be able to do something together that we love outside of work!  After our workout I went home and made breakfast, got ready for the day, ran a few errands, and practiced cheer routines to be ready for practice later that evening.  Practice went well! We got a lot accomplished.  Learned new routines, worked on our dance for the Oct. 7th game, and even had time for a workout at the end!  When I got home from practice I ate dinner watched my favorite tv show, Sons Of Anarchy, and went to bed!!
Today I slept in because I was pretty tired from practice the night before and also because Wednesday's are long nights at our studio so I always need to be rested! After getting ready I took my dog, Lucky, on a walk, went to the grocery store, and did some laundry!  My first class that I teach on Wednesday's is my youngest preschool class.  Needless to say I definitely have to have a plan of how I'm going to keep their attention, so I headed to the studio early to plan my classes and tidy up a bit.  We have had roofers in and out for a couple weeks and they leave a mess for us to clean up!  Most of my classes went well.  Most all of our students are well behaved and do a great job for us!  After classes were over I got home about 9:15pm and was exhausted!  Almost 6 hours of teaching dance can be pretty tiring! I wouldn't trade my job, though.  It's so rewarding being able to teach something I am so passionate about to children and see them grow as a dancer and performer!  When I got home I had emails that needed answered and checks that needed to be posted!  I am a night owl and would much rather stay up and work rather than get up in the morning!  I then had a late dinner and went off to bed!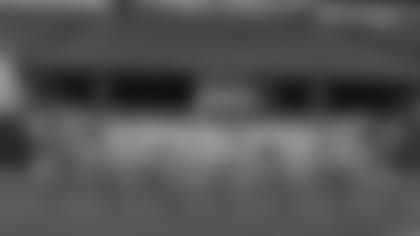 Today wasn't too exciting!  I woke up and did a few things around the house while gathering things that I knew I would need for the game on Sunday!  After I washed and found everything I packed my game day bag!  You wouldn't think that we could fill up such a big bag for just one day but we seem to do it every game!  Practice attire, comfy clothing for the locker room, appearance outfits, our game day outfit (skirt and jeans with chaps), business attire, and hair and make-up stuff sure do take up a lot of room!  When I finally had my bag pretty well packed I reviewed my routines a few times and left the house just in time for my nail appointment!  I LOVE getting my nails done, especially for games and appearances!  After my nail appointment it was already just about time to leave to meet our Cheerleading coach, Theresa.  Each cheerleader has to meet with our coach 3 times a year.  It's time for all of the girls to have her second meeting and mine was today!  The meeting went very well and it was nice to catch up with Theresa.  At practices we stay so busy working on things that there never seems to be much time to talk about everyday life!  When my meeting was over I then went to the practice field early and met some of the other girls so we could review and work on things to feel better prepared before actual practice started.  Once again, practice went very well.  We not only learned and worked on routines, we did fitness with our wonderful trainer, Sean.  Each of our 4 squads auditioned each routine that will be used at this weekend's game!  It's always fun to be able to watch and cheer on your team mates J After practice I went home had another late dinner and went to bed pretty quickly!
Finally Friday!  Today I went shopping for a few things!  Well actually I only went to buy pink business attire for after Sunday's game, but left with a pair of jeans, a few shirts, a necklace, and some earrings. Oh well!  You have to treat yourself every now and then right? After shopping I went home and got ready for the evening!  My boyfriend, Mitch, and I went to dinner at The Cheesecake Factory, looked at a few stores at Keystone, and then went to the movies and saw The Master.  We also went into the Apple store while we were there.  I think the salesman talked me into buying my first IPhone!  I'm now planning to buy the IPhone 5 within the next couple of weeks and can't wait!  We had such a good night together but, I have to say I really didn't like the movie very much!  I was a little too confusing for my tastes!  Mitch loved it, though. When I got home I packed for the next day and went to bed!
This morning I could barely get out of bed!  I have no idea why but I was completely exhausted!  This morning I left my house at 9am so I could be at Core Pilates by 10am for a workout!  There's nothing like starting your day off right by working out.  After Sean kicked my butt I went to Sun Tan City, got some lunch and headed over to one of the local nursing homes. A few of us signed up today to visit with the residents.  Erin, Melissa, Lindsey, Shaela, Shannon, and I helped them play bingo, sang karaoke, visited, and took pictures with those who wanted one.  I could tell they really appreciated us coming, and it was a very rewarding experience.   When I got home I finished packing my game day bag and decided to relax with Mitch the rest of the evening.  We made a yummy dinner together.  Steak, French fries, corn, and salad!  I'm not sure if it was better than the Cheesecake Factory but it was pretty good if I must say so myself!  When Mitch left I gave myself a pedicure, took a relaxing bubble bath and went to bed!  Tomorrow will be here before I know it!
It's 4:30am and game day!  I always double check my bag the morning of a game to be sure I don't forget anything! I got dressed and ready and left by 5:25am.  It usually takes about an hour for me to get to LOS so I pulled up just before 6:30 and went down to the locker room.  We usually have about 20 minutes or so to unpack our bags and put everything in our lockers and also put on our practice attire.  Today we are wearing pink to show our support for breast cancer.  We have an hour on the field to practice and get prepared for the game.  Today we took some pictures on the field after practice with all of our pink!  After practice we usually eat the breakfast that is prepared for us, relax, and then start getting ready for the appearances we go to throughout the stadium.  Today my appearance was at the Huntington  Gate with Sally.  We signed autographs and took pictures with some of the fans who came to the game early.  When we returned back to the locker room, it was already time to get ready for the game!  When we were all dressed we have prayer as usual and head to the tunnel! It seemed like all the fans liked our new pink we added to our uniforms!   I'm sure you'd agree when I say it's an understatement that this game was exciting!  We beat the Packers!! It was so exciting being able to feed off of the players'  energy and also the fans! So happy we won but it's time to go home!  I ate, watched some of the Broncos and Patriots game and then went to bed! Thanks for reading my Cheerleader of the Week Colts fans!  I hope to see you at one of the upcoming games this season! COLTS STRONG