Good Morning!  It's Monday about 7:00am and I am awakened by my Great Dane (who needs an alarm clock?!).   Mornings around here are hectic.  Coffee in hand, the feeding frenzy begins.  Animals fed, I throw in a load of laundry from the basket that seems to never be empty.  We grab breakfast and head out the door. My daughter is excited to start her first day of church camp and I'm off to work.  I work as a skincare specialist at a spa.  I have the pleasure of working with some awesome co-workers, managers, and a great boss!  My clients are truly the best!  I love my job!  When I got to work today, my boss asked me if I would do a phone interview for a skincare magazine!  That took me by surprise but was such a cool thing to get to do!  After a busy day at the spa, I head home to start supper.  Tonight we are having baked salmon with peppers and spices and brussel sprouts.  Then it's time to settle in for the evening.  We all pile on the couch including our Great Dane.  She makes a wonderful pillow!  One of the shows we will catch tonight is the Bachlorette.  See you tomorrow!
It's Tuesday and I spend the first half of the day catching up on emails, going over some of my dance routines, watering my poor flowers, and getting a quick workout in.  I have an appearance tonight before practice so I will leave a little earlier for Indy today.  A little before noon, I am ready and out the door.  For the first part of my drive, it is me and my IPod listening to some of my favorite music.  Today it's a mix of Stateless, Damien Rice, Example, and Red on my playlist. I meet up with Stefanie B a fellow Colts Cheerleader and we share the rest of the way to Indy.  I love riding with her!  It makes the trip fly by!  At our appearance tonight, we helped the Jr. Colts Cheerleaders with their uniform fitting.  Talking with the girls and their parents was a lot of fun.  Practice tonight was really exciting!  We actually set up for a game!  We worked on entering and exiting the field, our dances, and setting positions in the tunnel where the players come through!  Well, I'm home and ready for some sleep!  Good night!
Good Morning!  I'm up and going at 7:00 again.  Today I take my daughter to get her cast taken off her arm!  (She broke it tumbling.  Six weeks of no swimming this summer was tough but she's a trooper!)  We go to get ice cream afterwards to celebrate.  I was being good…only a few bites of hers (that doesn't count, does it?).  Then I'm off to the DMV to renew my driver's license.  After an hour and a half and two trips (I didn't have all of my information) I decided to skip Zumba.  I'm sad I really wanted to go tonight.  I have a great instructor, great friends, and it's always a blast!  Time to catch up on So You Think You Can Dance tonight!!!  Not only is it my favorite show but my husband will probably admit it's his too (after Sons of Anarchy)!  Tonight our English Bulldog decided to stretch out and claim his part of the couch.   Well it's about time to call it a night, see you tomorrow!
It's Thursday already!  I do my morning routine then off to practice I go!  I catch up with Stefanie B on the way up to Indy.  We learned a couple of new dances and we had a really fun fitness challenge with our fitness trainer Sean.  The end result? Everyone rocked the challenge!  To celebrate Stefanie's birthday tomorrow, we splurge on a little Arby's on the way home!  Well, I am pulling into my driveway and it is almost midnight!  I am tired and ready for some sleep!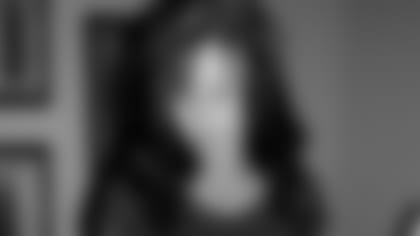 TGIF!  Today I have appointments all morning and the day is flying by!  I'm finally home and I get a good run in before supper.  It's beautiful outside!  Friday nights are usually pizza nights but a call from our neighbor scores us some tacos too!  (a mix up at the drive through!)  We like to veg out on the couch and tonight is catch up night on our DVR.  It's an early night for me.  I will be up super early tomorrow!
4:00am!  I need  coffee!  I pack up my gear and I'm on the road by 4:30.  Today I will be heading to Carmel and Core Pilates for a great workout with some of my teammates! I am either at the spa working on Saturdays or heading up north to one of our workouts. Our fitness captain Erin B is leading us today!  Cardio is the first hour and for the second I snagged an empty spot for the TRX/Reformer class.  Before I head home, a fellow cheerleader, Nicole K, and I decide to have lunch.  I love trying new places to eat while I'm in Indy!  The food was great and so was the company!  I finish up with some errands in Indy and I head home.   The vote for supper is tacos (again!)  So we all jump in the car to head out to the grocery to pick up what we need.  After supper it didn't take me long to doze off on the couch!
Today is Sunday and everyone lets me sleep in!  YAY!  We are homebodies on Sundays.  I make my rounds straightening up the house and my husband does some yard work while my daughter plays dress up.  I get a good run in before we decide to fire up the grill.  Steaks and salads taste so much better eaten outside.  My husband is the "King of the Grill"!  We are ignoring the heat and enjoying our backyard.  By my daughter's request, we are listening to a little Justin Bieber.  I'll admit I do like some of his music!    As I am winding down my week, memories of watching football with my dad fill my mind.  I was about my daughter's age when I use to curl up on the couch with him watching the games.  I could have never dreamed that one day I would be so blessed to be on the field cheering for such a great team!  GO COLTS!  Thank you for joining me this week.  I will see you all at the game!  I can't wait!