- What's up, Colts fans?! It is a gorgeous Monday morning but let's be honest, who really wanted to get out of bed for work today after an eventful weekend full of Kenny Chesney & Tim McGraw, the Brickyard, and the Olympics? I know it was a struggle for me! It was 6:00am when my alarm went off this morning to get ready for work. I left my apartment at 7:15a to make it to the office by 7:45a. I am the receptionist/activity coordinator for Companion Care Company. I have been working here a little over a month now and I must say this is the best job I have ever had. Today was a typical work day at the office. I get in early so I can make the coffee, feed the fish, and pick up the lobby. Office hours are from 8a-5p so by 8am I was at my desk ready to take calls. Every Monday morning I mail out a stack of papers that need to go out to clients and that usually takes me all morning. After lunch, I had a meeting with our controller and we discussed what activities I have planned for September. This is the best part of my job. I get ideas from clients on what they would like to do, and I also get to come up with a couple myself. A tour of Lucas Oil is on our schedule for September, of course ;)
Finally 5pm rolled around and I was out the door! I have started to make Monday's my cleaning days so when I got home I got out some chicken to thaw for dinner while I cleaned the apartment. I finished up cleaning, ate my dinner, and I did some abs as I switched between the Bachelor Pad and the Olympics. By the time that was all over it was about 9pm and I am ready for bed! See you all in the morning!
Yawn - Well hi there! I am definitely refreshed for a long day! It is 6am and I got up to get ready for work and practice. I got into the office today and started my morning like every other. This morning I had to make quite a few badges for new hires and current employees moving on to the next level. I also had to count expired medication that a caregiver had dropped off to the office from a client's house. Just like every afternoon, it is full of phone calls for me. I receive No Call alerts in my email when a caregiver does not check in with the client so I have to call each of them and see what the issue is. Exciting stuff, I know! Every Tuesday I leave the office 5 minutes early to get myself changed for practice and head out by 5pm. I have a good 45 minute drive to Curtain Call Dance Studio where we have the privilege to practice with the mirrors! Tonight at practice we reviewed for our first game in a little over a week!! This will be my first game as an Indianapolis Colts Cheerleader and I cannot be any more excited! Miss Hannah Y, a fellow team member, led us through a fun Zumba work-out. I must say, 32 girls in a small dance room working out definitely gets hot! We got out of practice around 9:45p, and I headed home to shower, eat a late dinner, and hit the sheets!
Wednesday, August 1, 2012
It is hump day! We are almost to Friday Colts fans! I was up at 6am once again to start my day at the office. Today we have day one of orientation for new caregivers so I had to get copies of their insurance, registration, driver's license, and TB Test. All of those are required for our caregiver position. I also took their picture and started making their badges. After things settled down, I started to make the birthday cards for people in the company with August birthdays. And let me tell you, there are a ton! After lunch I was hit with No Calls all afternoon and did some extra work for people in the office. It seemed like today flew by! When I left, I went across the street to tan at Sun Tan City then headed over to LA Fitness to take a Body Works Plus Abs class at 5:45p. I am getting myself in tip top shape for game day :) After that great work out it was about 6:45pm and I was exhausted so I headed home to start dinner. I relaxed the rest of the evening as I watched some TV, started some laundry, and finally crashed around 10p.
Happy Thursday :) Today is another long day with work and practice! I was up at 6:00am, which I am sure you all have figured that out by now! I was at the office around 7:45am to start my morning drill. The fish were extra jumpy today and one actually jumped out of the tank! Never thought a little fish would make me jump so high in my life! Today is part two of orientation for the new hires where they will come in and learn the computer system. 9:30am rolled around and no one showed up. We starting making phone calls to them and oddly they all said they were meaning to call but forgot. Very frustrating! I started doing my daily work along with some busy work throughout that day. Around 4pm a client of ours walked in the door and stood by my desk, I had never met him before so I did not know who it was at first but then he started talking. I could pick that voice out form a crowd. He always calls the office to talk to me and calm him down when he has behaviors! Come 5pm I closed up to head to practice at the Colts Complex. It only takes me about 30 minutes to get there which is great because it gives me a little extra time to practice before hand. Tonight at practice was different. There was a lot going on in the indoor field so we had to practice on the outdoor field. With the 94 degree weather and sun beating down on us, it made it very difficult to practice full out like normal. We learned kick off and touch down for game day along with a new routine to use for a pregame! The fitness part of our practice was canceled due to us having to practice outdoors. We got out of practice around 8:30pm and I was exhausted! I went home and had a light dinner and fell asleep around 10:30pm. I woke up about midnight to someone in my apartment complex blasting their music extremely loud. I just lay in bed for hours waiting for it to stop but it didn't until around 4am! Needless to say, I got little to no sleep.
TGIF COLTS FANS! Today is payday!!! I started just like any other on the week day, but with a little extra cash! I was up at 6am, on very little sleep from the night before. I was at work by 7:45am to start my day. Friday mornings all of the program coordinators, which are the caregivers' bosses, are in a meeting until around 12:30p. This means I receive all the calls that they normally get because they transfer their cell phones to the office. When someone calls for a program coordinator on Friday's, I have to create a ticket which is sent to their email stating who called and what it was about. This keeps me pretty busy because each PC has about 20 people working for them. At lunch today I decided I would go relax in the tanning bed for about 10 minutes at Sun Tan City. I love the fact that Sun Tan City and LA Fitness are both walking distance from my office :) The rest of my afternoon seemed to drag by. Come 5pm I closed up my desk, fed the fish to get them by for two days, and headed out the door. I went across the parking lot to get some cardio in before the Body Works Plus Abs class at 5:45pm. After class I went home to make dinner and just relax. I reviewed dances over and over in my head for the first couple games. It always helps me to sing the song and do the moves in my head. Come Tuesday they have to be game day ready! AH! I am still in shock that my first game ever will be in just a few short days! After the day was all said and done, I hit the pillow at 10pm.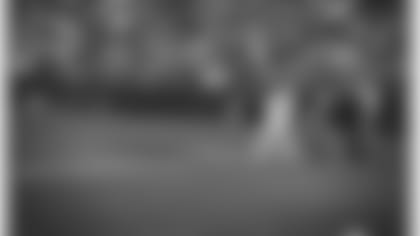 - Well hello everyone :) Today I started my day at 8:45am with some oatmeal and a quick shower. I was out he the door by 9:30am to head to Core Pilates and Fitness for some Cardio. Core Pilates is owned by Sean Bartram and he is also our trainer and definitely knows how to whip us into shape! I got out of cardio around 11am and headed home for a quick shower. I had two apartments to look at scheduled at 2 because my lease is up in October, and I am limited on time!  After walking through the apartments it made me more comfortable that I might have a new place to move into October 1st. Around 3pm my boyfriend, Casey, and I met up with his parents at their house. His mom got all of us tickets to a Cincinnati Reds game at 7pm so we hit the road! I was very excited to go to a professional baseball game because I have only ever been to one, at Wrigley, and it wasn't very enjoyable due to the cold weather! The game was incredible! We ended up winning 5 to 4.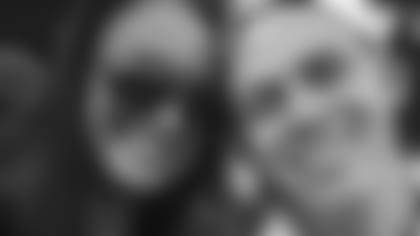 What a wake-up call! Around 6:30 this morning I got a lovely wake-up call by a huge thunderstorm. It scared me to death! I ended up going back to sleep until around noon. After I woke up and got myself ready, my boyfriend, Casey, and I headed to Circle Center for a little shopping then we had a delicious lunch at the Ram. Casey's bother and his family were in Mexico for a week, and they got home last night so we headed over the Greenwood to spend time with them. His niece and nephew are a blast. I always have so much fun with them. We left around 9pm for our Sunday night ritual. Every Sunday night we go to the South Bend Chocolate Factory downtown on the circle and get ice cream and walk the circle. With the great weekend said and done, it was time for me to hit the sheets to start another work week. See you all Sunday at 1pm for our first pre-season game vs the Rams! COLTSTRONG :)
Thank you all for taking the time to follow me through this week!