 ](http://www.careyindiana.com)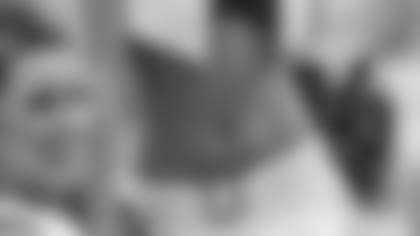 Hey there Colts fans! My name is Shelby and this is my second season as an Indianapolis Colts Cheerleader! Although I was born in Florida and consider myself a beach bum, I would not trade living in Indianapolis for anything. The love for the Colts that is spread state wide and even in surrounding states is unbelievable.
Outside of cheering, I work full time for a small company in Broad Ripple as a Customer Service Representative. We provide services to people with developmental and physical disabilities so every day is something fun and interesting! I find joy in working out every day whether it is at our Pilates studio, Core Pilates, or at one of our other great sponsors, LA Fitness. I spend a lot of time with my family and friends outside of working and cheering. They all mean the world to me and I would not be where I am today without that awesome support system.  They have led me every step of the way in achieving my dreams.
I am truly blessed, honored, and humbled to be a part of the Indianapolis Colts organization. I do not consider this just another job. I actually earned the opportunity to do what I love and I always make the best of it! Although time management is huge between both my day time job and the Colts, I would not trade it for the world. Being able to get out in the community and make a difference in someone's day by doing community service or even just giving a little fan a high five is the most rewarding feeling. It makes all the stress of managing two schedules worth it. On game days we get to the stadium bright and early for practice and appearances.  It is a very exhausting day, but the second you step on the field to the moment you leave the field you forget that you had already been there for about 5 hours. The excitement from the crowd and the love of the team is felt all throughout the stadium. Being able to perform and cheer on the best team in the NFL on game day is like no other feeling.
Q: Where is your favorite place in Indy to eat out? Why?
A: I would say my favorite place to eat would have to be Mo's. They have the most AMAZING dessert called Mo-Cookie! :)
Q: When you're not cheering at games on weekends you are...
A: When I do not have a game on the weekend, I am usually soaking up all the time I can with my friends and family. I also, work out every Saturday morning at Core Pilates and I try to do as many appearances for the Colts as I can!
Q: Favorite pre-game warm up song?
A: My favorite pre-game warm up song would have to be something to pump me up! It is usually something along the lines of rap or rock. I am a country girl at heart and I listen to country all day long in the office but to get me pumped for the game I need something out of my element!
Q: Who was your biggest influence in becoming a CC?
A: My parents were my biggest influence in becoming an Indianapolis Colts cheerleader. I grew up dancing and performing all my life and it is the one thing I find the most joy in. They helped me and encouraged me every step of the way.
Q: What is your favorite thing about game day?
A: Do I really have to pinpoint just one?! I would say the most exhilarating feeling would be tunnel. The crowd is always so crazy and loud for the team as they are being called out. I do not think there is a game where I do not get chills and tears in my eyes during it!
Thank you for taking a little bit of your time to learn about me! I can't wait to see you all on game days! GO COLTS!