 ](http://careyindiana.com/)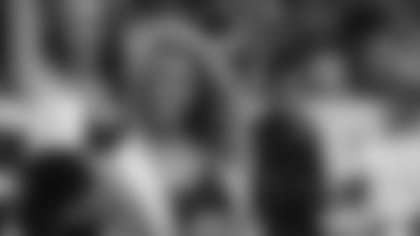 Hello Colts fans! What a perfect time to be your Cheerleader of the Week with the home playoff game against the Chiefs coming up on Saturday! Who's ready for a Super Bowl? I know I am! I am a rookie this year and I am excited to share a little bit about myself with you.
I am a small town girl from Crawfordsville, IN. I started dancing when I was in first grade and I haven't stopped since!  I was on my school's competitive dance team from when I was in elementary school to high school. I owe all of my abilities first to God and secondly to my coaches. They are truly amazing women. We won many dance competitions in regionals, state, and international championships. 
I would consider myself down to earth and easy going. I enjoy spending time with my family and friends. I love a good movie and my love for animals is out of this world! I have a big rough collie named Eli, who I spend most of my time with.
I hope we beat the Chiefs and that our Colts will be on their way to another Super Bowl win! Go Colts and God bless!

If you could eat only one meal for the rest of your life what would it be?
Anything Italian or BBQ ribs.
Quote you live by?
Philippians 4:13 "I can do all things through Christ who gives me strength."
What is your favorite thing about Anderson University?
My favorite thing about Anderson University would have to be community of people. I have met some of the greatest, most down to earth people from attending AU. Not to mention I've made some of my closest, lifelong friends. Not only are the students amazing but the professors are too, they would do anything to help us.
What is the best quality about the 2013 squad?
All of the women are very passionate about the team and what we do. Not only do we love to cheer on the Colts but we always take every opportunity we can get to put smiles on faces, whether it is our fans or a little girl that wants to be a cheerleader when she grows up. Being on the team should never be about us but about what we can do for other people and the community.
What is one thing you want to change in 2014?
I would like to work on my relationship with God. I want to have a closer relationship, whether it be praying more, speaking to others about him, or just letting his light shine through me. I want to give him all the glory. All of the blessings I have are because of Jesus and his love and grace!