 ](http://careyindiana.com/)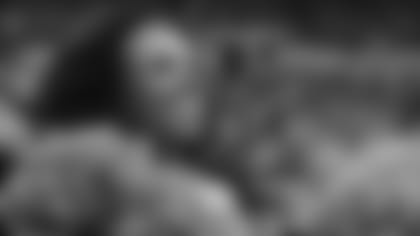 Hey Colts fans! My name is Nicole and I am your Cheerleader of the Week! I am so excited to share a little bit about myself. This is my fourth season as a Sweetheart of the Horseshoe and I am humbled to be a part of such a wonderful organization!  I was 19 when I made the team and being a part of this organization for the past four years has shaped me into the person I am today, and I am truly thankful for that! Being a Colts Cheerleader has presented me with many more opportunities than I would have ever imagined. Some of my favorite memories include: cheering during the Colts vs. Giants game my rookie year (Manning vs. Manning), starring on the Jimmy Fallon show with Snoop Dogg and Shaq, all of the appearances I did when Indianapolis hosted the Super Bowl in 2012, and cheering at the Colts vs. Broncos game (Luck vs. Manning).
I graduated from Indiana University with a Fitness Specialist degree and a minor in Public Health. I was born and raised in Bloomington, Indiana and couldn't picture myself living anywhere else. When I am not cheering, I am managing two apartment complexes in Bloomington. I love what I do and am currently working towards obtaining my real estate license.
Watching movies, shopping, spending time with my dog and hanging out with family and my fiancé are some of my hobbies. I just recently got engaged and by this time next year, I will be married to the man of my dreams! Not only has being a part of this team brought me great memories, it has also brought some amazing friends into my life. Three of my teammates will be standing by my side on my big day and I could not imagine my life without them. All of my teammates are outstanding women and I am so thankful to call them all friends!

1.       The last movie I saw in theaters was…
Gravity in 3D at the IMAX. Best decision ever!
2.       The wisest thing anyone has ever told me is…
"Don't let anyone tell you that you can't do anything because you can do anything you set your mind to."
3.       I get the best results when I…
…put reminders on my calendar. I check my calendar daily!
4.       I think a big misconception about Colts Cheerleaders is…
The biggest misconception is that we don't do anything else other than Cheerleading. I wish that were true! However, everyone on the squad has either a part-time or full-time job, are going to school, or are working and going to school!
5.       One thing I'm looking forward to in the month of November is…
Thanksgiving! My family and I are all so busy and the Holidays are the best time for us all to get together. I am so excited to spend time with them and enjoy some of my grandmas cooking!
Thank you for your constant support Colts fans, we all appreciate it! GO HORSE!