I'm very happy to be sharing my week with you and it's game day!!! Today, I was up early (not bright) and was ready and headed to Lucas Oil by 6 a.m.!! Game day call time for us is 6:30 a.m. and soon after arriving it was time to head out on the field to practice. Today we have a 2hr practice, one hour of just us girls going through all our game day routines, and the second hour was spend practicing our halftime performance! Today's halftime performance is with our Junior Cheer members. Once practice was over, we all headed back to the locker room for breakfast!!! Soon after breakfast it was time to start getting ready for appearances. Today, my appearance is autograph signing with Crystal Anne and Shaela. After our appearance shift was over we headed back to the locker room to get ready for the game! Today is our Christmas game so we are wearing our blue Christmas uniform! Before I knew it, it was time to head to the tunnel for Pregame!! What a great win from our Boys in Blue!!! It was such an exciting game! I'm so happy we were able to pull out another W! Once the game was over I headed home and spent the rest of the evening relaxing and watching some more football with my family. These game days sure are exhausting! Talk you all tomorrow! J
Good morning, not gonna lie, I was still tired from yesterday's game when I got up this morning! Haha I started my day with a quick workout at LA Fitness and then did a little bit of my Christmas shopping at the mall! I was able to get a few more things I needed, now I only need a couple more until I'm done! After shopping, I went home and wrapped all the Christmas presents I had already. Our tree is up and decorated so I decided to join my older sister, Heather and get some Christmas wrapping done now! Then, at 3:00 p.m. I headed to Decatur Central High School, where I coach the dance team. We have practice every Monday and Wednesday after school. Today at practice we had to focus on their Christmas dances because the Christmas show is this weekend! We spent most of practice running through their two Christmas routines making sure they looked as good as possible! Once practice was over at 6p.m., I headed downtown to pick up my mom. After that we headed back home to spend the rest of the night with the family and of course, watching Monday Night Football! Hope you all have a great night!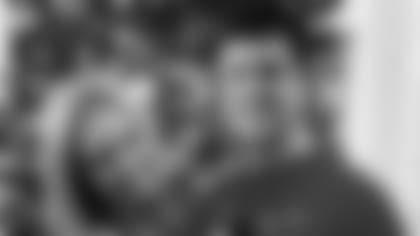 Rise and Shine!! This morning I got up and got ready to head to Tyler Mason Salon and Spa for a much needed hair appointment! My stylist, Lindsey does such a great job, and I love coming in to catch up with her! After that, I headed to my boyfriend, Justin's house, I helped him with his Christmas present wrapping, and we went through and made a mental checklist of what all we still need to get. We then made some lunch together and watched a movie, The Campaign. After that we headed to my house and decided to watch a Christmas movie while he worked on some homework, and I worked on some practice stuff for Thursday night. After that, we had some dinner and then made an early night of it. Sleep tight!!
Good morning! Today I started my day with a visit to LA Fitness, and then, I headed home and got ready for the day. After that I did some cleaning up around the house and ran a few errands. By the time I was done, it was time for me to head to Decatur Central. Today we had a little longer practice because they had a full rehearsal of their Christmas show. The whole Fine Arts department is performing in the show, so as you can imagine, this is a huge show full of music, theatre, dancing and entertainment. The rehearsal was spent making sure all the staging and lighting was ready and correct for the shows Thursday and Friday. My dancers did a great job at rehearsal so I know they will be great for the shows!! After practice was over I swung through downtown to pick up my mom again, and we headed home. Once I was home, I spent the rest of the night making my final preparations for the dance I will be teaching tomorrow at practice. Hope you all have a great night!
Hellllloooooo!!! Today I got up and spent most of my day cleaning around the house. Once I'm finally finished it is time for me to get ready for practice tonight. I arrive at practice around 5p.m. to review routines and sign any calendars or posters the girls might need. Today's practice it focused on our next games routines on the 30th. We went through all our sidelines, reviewing them and making sure everything looked good and that they are game day ready. Once we were finished with all our sidelines, it was time for me to teach pregame! Our pregame is a routine from the AllPro convention we attend the summer. The music is Poison and it is a fun, old school hip hop dance! There were a few tricky parts here and there, but I think all the girls really ended up liking this dance! Once we were through dancing, Erin B. led us through a good HIIT workout to finish out our practice. I then headed home and was off to bed!!!
Rise and Shine its Blue Friday!! Today I got up and got ready, and Justin and I headed to the mall to do some more Christmas shopping. My list is getting smaller and smaller J After we got what we needed at the mall; we met his friend, Matt who is in town for the weekend at our favorite Mexican restaurant, Little Mexico for lunch. Justin and I love going there on Friday because we like to split their lunch special, chicken fajitas! After lunch, the three of us were on the hunt for ugly Christmas sweaters for some parties we had! After having no luck at 2 different Goodwill stores, we ended up with some great finds from The Salvation Army Thrift Store. We found Justin a hilarious Mickey Mouse sweatshirt! After shopping, it was time for me to go home and get ready for Decatur's Christmas Spectacular Show. I got to the school an hour early to make sure all my dancers were there getting ready and that they had everything they needed. Once they were all ready to go I made my way to the auditorium to find a seat. My dancers did a great job! I was very proud of the performance they put on tonight at the show! After the show I made sure all their costumes were put up properly and then headed home. I then called it a night once I got home. Sleep tight!!
Well isn't today just a gloomy day…..today was bit of a lazy day for me. I slept in a bit and then Justin and I made some breakfast and spent the rest of the morning/early afternoon watching a Christmas movie! Then later in the afternoon it was time for me to get ready for Breanna F.s Ugly Christmas Sweater party!! Once I was ready, Justin and I headed there early so I could help Breanna with a couple things. It was so fun to see everyone dressed up all Christmas-y ! I love being able to get together with the girls outside of games or practices. The night was full of good food, fun, and friends!! Everyone had a great time! It was a late night for us, but once Justin and I got home, I was off to bed!! Thanks for tuning in to my week!! I hope you all enjoyed it! Hope to see you all at our last home game on the 30th and then hopefully we will see you at Playoffs too!!!! J