 ](http://www.careyindiana.com)
Hey Colts fans! My name is Natalie H. and I am honored to be the "Cheerleader of the Week" and share a little bit more about me with all of you. This is my 6thseason as an Indianapolis Colts Cheerleader and I couldn't be more excited! These past six years on this team have presented me with many more opportunities than I would have ever imagined. I have many great memories from being on this team, but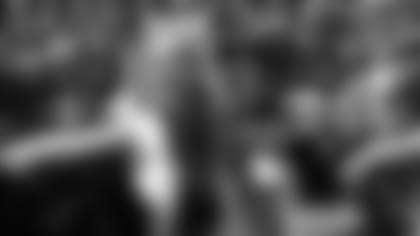 some of the most memorable include being a part of the Colts Show Troupe in 2009, participating in Super Bowl XLIV, traveling to London for the Super Bowl in 2011 as part of the "Super Bash," and all of the appearances that we did when Indianapolis hosted the Super Bowl in 2012.
Other than dancing, of course, hair and make-up is what I love to do. I attended cosmetology school on the north side of Indianapolis and I hope to one day pursue a career as a make-up artist. My family is very important to me. I am always spending time with them, just hanging out and having fun. I also love getting together with my friends and my second family, all of my teammates! We always have so much fun whenever we are all together!
This weeks' game is super exciting for our squad because we are celebrating 30 seasons of Indianapolis Colts Cheerleading with a fun-filled alumni cheerleader reunion weekend! There will be approx. 150 former cheerleaders performing during halftime of the game. Thursday night we are having our final rehearsal with all of the alumni and Friday night there will be a special alumni dinner. I look forward to one day being able to come back as an alumni and I know that my former teammates and I will all be the same. Once a CC, always a CC! It is a unique bond that can't be broken. This is one halftime performance you won't want to miss!
The regular season is almost here, so I've answered some questions that we get asked from time to time.
What is the biggest change you've noticed from your first season until now?The biggest change I've noticed from my first season, personally, is my confidence.  My first year everything was super new and different for me, especially since I was only 18 years old, but now I am much more confident in myself since I now know how things work and what to expect. As a team, the biggest change I've noticed is just that our squad continues to get better and better each year, it's so exciting to see how much improvement this team makes year after year.
What is your favorite song to dance to?I can't just pinpoint one song because I feel like I could dance to all kinds of songs! I love to dance, so it really doesn't matter what song it is, well as long as it's not a country song. If it's fun and has a good beat, then I can dance to it! 
Have you had any embarrassing moments as a cheerleader?So far I have not had an embarrassing moment (knock on wood)! But who knows, I could have something embarrassing happen this week! 
During away game weekends you are…Supporting our boys in blue of course! Whether that is at home with my family or with all of my teammates, I am always looking forward to watching our Colts and cheering them on from our hometown. 
Thank you all for reading my "Cheerleader of the Week" blog and I hope you are enjoying getting to know our squad. Thanks for being the great fans you are and I look forward to seeing you on game day!