My game day morning began at 5:00 am. Coffee was essential for getting me to the stadium and in the locker room by 6:30. However, I woke up quickly as the excitement of the preparation for the completion of BLUE and Megan M.'s agreement began to unfold. Blue and Megan had agreed that if the Colts fans could raise $10,000 Megan would let Blue shave her head at today's game.  There was no doubt in my mind that the amazing people of Indianapolis wouldn't exceed that goal. However, we were all surprised when a second squadmate decided to join the arrangement. Crystal Anne is a leukemia survivor and knew in her heart that she had to support the many families still being affected by cancer.  In the 3rd quarter, we proudly cheered Megan and Crystal Anne on as we remembered that the $20,000 was raised to fight against cancer and work towards finding a cure. This wager was bigger than the Cheerleaders or even the Colts. It was for the many heroes that fight for their life against cancer every day. I am so proud to call Crystal and Megan my teammates and friends, and I hope that their efforts have made strides in shining light on the need for a cure to this devastating disease.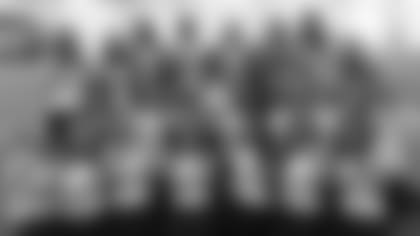 Mondays are busy busy busy for me. My 10 hour work day got off to a late start. I guess I was tired after all the excitement from the game! As a children's behavior-mental health therapist, creativity is a must. Again I relied on coffee for my wake up! I saw several kiddos today which meant that I had quite a bit of paperwork to complete.  My mom must have felt sorry for me working so late because she invited me to join her and my Dad for a home-cooked dinner. Turkey chili? Yes please! I then returned home to practice dances for our upcoming Christmas-themed game. Sure hope my neighbors aren't sick of hearing "Santa's Coming to town"! Finally…bedtime.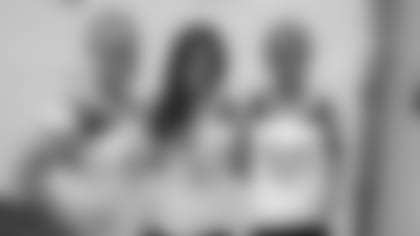 Today proved to be just as busy at work, but I love helping kiddos so my job is enjoyable even when stressful! I was able to make it to practice by 5:00 to catch up with girls, pass around calendars to sign, and reluctantly…turn in our white vests, skirts, and chaps.  L I'm excited to wear our Christmas outfits, but turning in our uniforms was bitter sweet. I hate to see this season coming to an end!  At least our uniforms will be returned to us shortly after we make it to the PLAYOFFs! J At practice tonight we began learning the Christmas half-time routine that we will perform at the next home game. Only 2 weeks away, so we stuffed our brains with as much choreography as we could. Our choreographer, Michelle, is wonderful and vibrant, and keeps us entertained as we dance.   We were able to take a squad photo for a Colts fan that is home-bound due to an illness that makes her susceptible to all germs. We offer our prayers and support!
I woke up today to head off to an all-day professional-training.  I love trainings, because I feel like I'm a student again!  Plus, it's a nice change of pace from the 10 hour-work days I've been averaging. After work I attended the HITT cardio class at CORE Pilates with our fitness captain, Erin, leading the class. I always feel great after a good workout. The rest of night consisted of catching up on paperwork and session-planning for work tomorrow. I intermittently took breaks from "work" to do dishes and put away laundry.  Playing Christmas music and having a fire in the fireplace was a great addition to the evening! J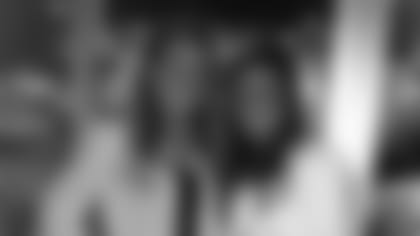 Today was a nonstop day of individual and family therapy sessions with clients. Per usual, I didn't take a lunch in order to fit everything in. I sure felt productive. The afternoon took a sad turn, however, when I found out that a family-friend's health is fading.  Matt found out 5 years ago that he has a rare cancer that began in his arm, and spread to his lungs. Last month after years of treatment, he was tumor free. Today, a mass has grown so large that it is pressing against his heart. He has been given days to a week. For fear that he will not see his 33rd birthday next week, an impromptu Surprise Party was thrown for him tonight.  Two of my amazing friends and cheer-sisters attended Matt's party with me to wish him Happy Birthday.  Crystal Anne and Allie do not know Matt, but wanted to support me, Matt, and his friends and family in celebrating such a wonderful person that has been dealt this unfair fate.  Seeing how much love was present for Matt was comforting, but is only a reminder of how many people are affected by cancer. It's ironic that my friend's cancer became worse after Crystal and Megan just this week made huge strides in creating awareness for the need to combat cancer. Again, it's so much bigger than the cheerleaders or even the Colts. It's about individuals and their families that deal with this as a day-to-day reality. I pray that someday no one has to endure losing a loved one or facing the end of their life because of cancer.
 I had a cancelled appointment this morning. Time to catch a breath, check emails, send emails, and plan my schedule for the weekend. After work I met a friend that bought several Colts Cheerleading Calendars. I so appreciate everyone that purchased calendars in support of our squad! After a few hours at the gym, I was ready to call it a night and head to bed early.  Who has two thumbs and a date with their pillow? THIS girl.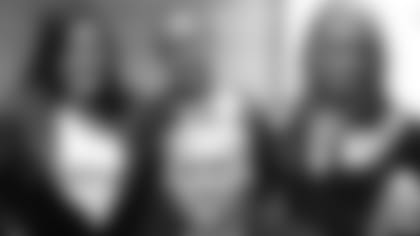 What an amazing morning to wake up to! I would love this warm weather to stay throughout December! (Just as long as there is snow on Christmas Eve and Day!). This morning I attended Colts Junior Cheer practice at Curtain Call Dance Studio. I worked with the "My Little Pony" age-group and helped them learn the Christmas Half-time routine for our next home game against the Titans. The girls were so focused today and they learned incredibly fast! I changed clothes and went with a friend to Christmas at the Zoo! I kept a safe distance from the reptile exhibit, but was brave enough to pet a shark! The Christmas lights throughout the zoo were beautiful and made the ambiance festive. Downtown was packed for the Big 10 Championship game. I love seeing so many people enjoying our city! I had some of the BEST steak at St. Elmo's for dinner, and shed some tears from the tasty, but hot, shrimp cocktail. After dinner, I attended a birthday outing with some of my Cheer-sisters.  What a wonderful night with friends!
No day to sleep in. With the exception of home-game Sundays, I teach Sunday school to the preschoolers at my Lutheran church here in Indianapolis.  We marched around playing air-trumpets as we learned about how the Walls of Jericho came tumbling down! After church, several of the cheerleaders and I met to watch the Colts away-game against the Lions, over lunch in Broad Ripple. What an eventful game!!!! We were biting our nails until the very end!!!  The only thing that could have made it better was if the game would have been played here at HOME.  Now tonight I will practice dances for our upcoming home game, get in a 6-mile run, and prepare for work tomorrow. 
Thank you for allowing me to share my week with you!  Go Horse. J