Monday September 10th, 2012
Welcome to my busy week as an NFL cheerleader Colts Fans! I am entering my third and final season cheering for my favorite NFL team and feel so blessed for every moment…even when I feel like I get no sleep which a recurring theme in my life. This Monday was no different I was up at 5:00am to get ready to head to work. I work at a senior living community in a suburb of Indianapolis as an Occupational Therapist. I help rehabilitate our treasured generation who suffer from cardiac, neurological, orthopedic, or other conditions.  I was at my desk at 6:30am and saw a couple patients to help them increase their independence with self-feeding during breakfast then did some general strengthening and balance training with a few more patients before heading to my appearance at 9:30. I participated in a video shoot with my fellow cheerleader and friend Lindsey F. We call her Baby because she was the youngest girl on the team last year and I was the oldest! Baby and I film a segment for Blue's school shows for a spot sponsored by Citizen Energy in our PJs and some Colts attire. We showed the kids around "our house" and gave them tips on things they could do at home with their parents help to save energy. We spoke about turning off the water when brushing your teeth, only watering your lawn once a week, installing low flow water heads in your shower, and unplugging your cell phone charger from the wall when your phone is not charging. We had so much fun. Blue told me the video turned out great, and the kids love it! After the shoot, I headed back to work for a couple more hours then rushed off the LA fitness for spinning class. I love the instructor of this class because she cares about everyone's fitness. A new woman was trying spinning for the first time and tried to leave 15 minutes into the class and the instructor got off her bike and stopped her. She told her, "just finish the class! You can do it at your own pace." It was really sweet and helped to push me harder knowing the instructor was not going to give up on anyone! After spinning, I drove to my dentist appointment to have my favorite hygienist and cheer mate Nicole K. clean my teeth for my 6-month check up! Nicole and I became friends when we tried out together three years ago. Our friendship has continued to grow and I'm even singing in her wedding in October. I ended up with no cavities this check up but she did get on me for my lack of flossing regularly! After my appointment, I headed to Suntan City to start building my game day glow! Our regular season home opener is this Sunday and I want to make sure I look my best. After some bronzing I headed home, packed my bag, made a small dinner, watched an episode of Big Brother on my DVR and then hit the sack!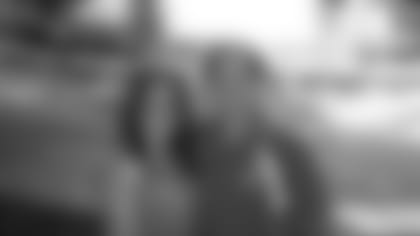 Tuesday September 11th, 2012
My alarm went off at 6:00 AM and I headed to my apartment's gym downstairs to get a little cardio in for the day.  I jumped on the elliptical and watched the news and was filled with so many emotions as I relived 9/11 on its 11th anniversary. I was a junior in high school sitting in American History class the day the terrorists attacked the USA. Although the stories brought tears to my eyes from sadness for the families who lost loved ones, I also was filled with a sense of hope and pride for America and how we have overcome this tragedy. It was a great way to start the day! GO USA!! After making an egg white omelet with peppers (yum) I checked my fantasy game for the final score and I won! This year our squad started a Colts Cheerleader fantasy league to get us interested in other NFL teams and have a friendly competition. I'm number two overall so I hope I can continue to come out on top and win the whole league for the bragging rights! After a little gloating on twitter, I showered then headed off to work! I worked eight and a half hours today to make up for the time I missed Monday only working six hours. My job is so great because I have the freedom to be flexible with my schedule so that I can do appearances.   After work, I headed to practice at our sponsored dance studio Curtain Call. I always get there about 1 hour to 30 minutes early to review the dances with my squad. After a little warm-up and stretch, we learned about a new plan for the Jaguar's game in two weeks.  We had had all of our dances  learned for the game but because it is Hispanic Heritage month the Colts asked if we would do a Latin inspired pregame. A former Colts Cheerleader from 2003 who is also a salsa dancer came to teach us the new pregame. It was a little challenging because it was a total different style than the majority of us are use to but we buckled down, and I know after a little more practice we will look great in two Sundays and the fans will love it. I'm excited that the Colts are honoring our Latin neighbors because I had the opportunity to travel to Mexico City, Mexico to promote the NFL my rookie year and would love to see the game expand to other countries!  After a water break, we learned a short sideline routine taught by Erin B. to Scream by Usher. We had all learned this dance at All Pro Dance camp in Atlanta this June but I'm glad that Erin was able to refresh my memory. The next task on our agenda was signing Colts Cheerleader swimsuit calendars. We formed a long line sitting on the dance room floor and passed calendars, signing by our picture. I LOVE our calendar this year and think it is the best one I have ever been in! In an hour, we signed about 300 calendars for each other to sell to our family and friends and we all had a little writer's cramp, sharpies marks on our hands, and many paper cuts! Ouch! Theresa, our coach, then gave us a few notes for our Thursday practice then we headed home. I gave my little sister, Kelsey, a call on my way home. She lives back in my home town of Auburn, and I don't get to see her as much as I would like because of my busy schedule. While we talked I packed up my bag and lunch for the next day. I always love talking to her and am so proud of her accomplishments. After saying good-bye I hopped in the shower and then headed to bed!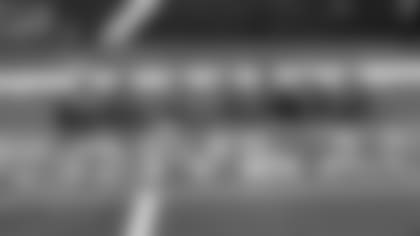 Wednesday September 12th, 2012
Wednesday I decided to sleep in a little. After getting ready for the day, I dropped off some items to donate to Goodwill and some dry cleaning. Then I headed into work for 9 hours. Work was pretty standard to start off until I saw my last patient. While I was doing arm exercise with my resident he started to gasp for breath and then turned grey. He started to code but luckily some of my co-workers was still in the gym and ran and got the nurse. We called 911 and started CPR and got a pulse again. The EMT's showed up and took him to the hospital. I was pretty shook up because that had never happened to me before, and I was so grateful that the staff at my building was so prepared and that the patient was alert when he left for the ER. After work, I changed clothes and headed up to our trainer's gym in Carmel. I love the owner, Sean, and think Core Pilates and Fitness is such an amazing gym. This day I did a TRX class taught by fellow cheerleader Erin then after that class did a Cardio Pump class, also taught by Erin. My fellow squad 1 teammate Anna K. also joined in on the fun. Man did I get a good sweat in! After the class Erin, Anna, and I decided to stay after and run through our dances for practice the next day. We had about 10 dances we needed to know like the back of our hand for Thursday and wanted to make sure we are not the weak links of the team. I stopped off at Suntan City before going home and showering. After I packed up for the next day I watched a little Big Brother on my DVR (can you tell it's my favorite show!) It felt so good to lay my head on my pillow!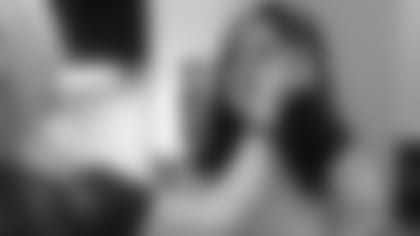 Thursday September 13th 2012
I was up at 5 AM and was heading back to Carmel from my downtown apartment for a 6 AM Reformer class with Sean at Core Pilates. I told him to be really hard on me because I wanted to look great for our game Sunday, and he didn't disappoint! If you have never had a Reformer workout check out Core Pilates for a free trial class. After the torture…I mean workout, I headed to work another 9 hours before our practice. I am happy to report that my patient who we sent to the ER is doing better and hopefully will be back to our facility soon! That was great news to me and a huge relief!  I arrived at practice 1 hour early and passed some of the players leaving the complex. It made me so excited for the game Sunday! I was also happy to get to practice early because we got some great new items from our new NFL apparel sponsor Nike! Each of us got shorts, yoga pants, yoga Capri pants, a sports bra, a tank, and a jacket. Of course, they all were blue, white, and black with a horseshoe and I LOVE every piece! Thank you Nike! During practice, we ran our pregame dance on the field for the first time. We were unable to learn the dance or do the dance on the field before this day because the Colts had other events on the field, or we were at the dance studio. This dance had many formation changes but my squad co-captain Anna and my buddy and Squad 2 captain Nicole did a great job leading us so that everything will look perfect on game day! After the pregame rehearsal, we all auditioned our game day dances. Yes, we have to audition every dance for every game and if our coach and the captains don't feel we have the dances we get cut from those dances. I am happy to say everyone made the cut for our home opener! After the audition, we reviewed the dances we learned on Tuesday and cleaned them to make sure we all looked uniform. We got some quick notes of some specifics for the game on Sunday, then, I headed home to (you guessed it) shower, pack, and sleep!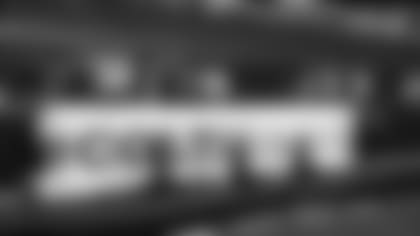 Friday September 14th, 2012
Ugggg 5am again. This early morning is starting to get to me! I don't know what I would do without coffee?! I headed back to Core Pilates this morning for a TRX/ Rip Trainer Interval workout with my fellow CC, Anna! My work day went by so fast, and I got all of my 40 hours in this week so I was happy! After work, I stopped by Suntan City before heading home to do laundry and get ready for the night. I drove to my boyfriend Nick's house, and we met up with about 16 other's to surprise our teammate Hannah at Naked Chopsticks for her 21st birthday! She had another surprise just a couple of weeks earlier when her boyfriend proposed to her at the game! P.s. she said yes. She had a little more subdued reaction to the birthday dinner, but that's understandable! It was so much fun to hang out with my teammates and our boyfriends outside of practice. We really get along and love each other like sisters! Some girls went out to continue Hannah's 21st birthday celebration, but I reminded them that I am an "old lady" and headed home to get to bed! I was so tired! I'm sure I was snoring as soon as my head hit the pillow!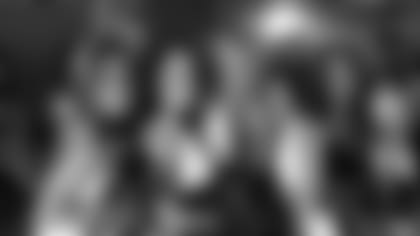 Saturday September 15th, 2012
I actually got about 9 hours of sleep last night and it made a world of difference! I grabbed an apple to eat then headed back to Core Pilates for our High Intensity Interval Training cardio workout! We are required to do 1 cardio and 1 TRX/Reformer cheer session each month either on Saturday morning or Wednesday at noon. I try to come to as many Saturday sessions as I can because the HIIT class is so intense! Sean told me there was an opening in the Cheerleader TRX/ Reformer class so I took that class after HIIT. This was also a very challenging workout! After working my butt off I went and bought some protein powder and vitamins, picked up lunch at Chick-fil-a, and then headed home to shower.  After I drove over to my boyfriend's house to spend some time with him, but ended up falling asleep on the couch for a couple hours instead! He understood and let me sleep. Once I woke up, I headed to Suntan City again to get a Versa Spray Tan before the game. Then I went to Target to get groceries for the upcoming week and some Starbucks to drink the next morning before I headed to the stadium. Once I got home I threw a pork roast and some veggies in a crock-pot to cook over night for my next week's meals. I finished my laundry and packed up my game day bag before trying to sleep.  TRYING is the key word. Even though I have cheered at 22 Colts games, I still get so excited the night before and can never sleep! As I lay in bed excited for the next day, I ran through the dances in my head, and I worried about how tired I would be the next day if I didn't get to sleep! I finally was able to get to sleep at about 1 AM after lying in bed for about an hour!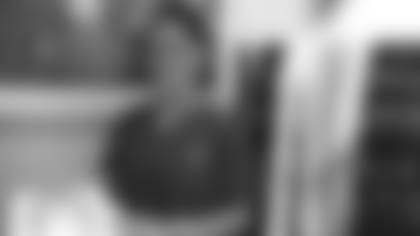 Sunday September 16th 2012
5 AM came so quickly but I was able to hop out of bed without being sluggish because today was the first regular season home opener of the new era in Colts football! I threw my crock-pot meal in the fridge, hit the shower, reheated my double pumpkin spices latte, and put on a little make up and fixed up my hair a bit. Then it was off to Lucas Oil Stadium. Yes, we get to the stadium at 6:30am for 1pm games. Once in the locker room I changed into my practice clothes and reviewed our game day dances with the other girls. My captain Sophie wanted to meet with our squad before our field practice so we gathered in our hair and makeup area. Sophie and Anna had surprised us with small practice bags to hold our poms in! They were so cute and were embroidered with the CC symbol and our name! After getting our goodies, we gathered on the field to run our pre-game show. After about three takes, we decided it was perfect and then went through our end zone dance and sideline dances. We learn five new routines for every game so we want to make sure they are perfect for all of the fans! After making sure the dances were ready we ran through the player intro tunnel and national anthem (my favorite part of the game!) After a successful practice, my squad snapped some photos on the field then we headed to breakfast! I LOVE stadium breakfast. I swear LOS has the world's best oatmeal! We chatted over breakfast then we went to look at the white board for our hair/make up time with Tyler Mason Salon and Spa and what appearance we would be doing.  Then I was off to do my hair and makeup before heading into Tyler Mason for a touch up. After 3 years, I do a pretty good job with my make-up but still need help with hair teasing! I usually wear my hair in a pony tail every day at work and don't think I will ever master "big hair" on my own. Tyler Mason did a great job as always.  Then I changed and waited to leave for my appearance while hanging out with the girls. We were all thinking of fun songs to be played at Nicole K's wedding reception!  Then I was off to the West Club to sign autographs for an hour. Rookie Allegra and I mingled with fan's and you could just feel the excitement! Everyone was so pumped for the game. Then we headed back down to the locker room to change into our game day skirt and circle up for prayer. After prayer we headed out to perform our pregame.  I think it went very well although I almost took out a camera man during one of the formation changes! SORRY!  Next we ran over to the tunnel. As Pat MacAfee passed by he wished us good luck, and we returned the greeting. Tunnel is hands down the best part of the game. The whole stadium is so loud cheering on the Colts. It so fun to see the players come out so hyped and amped to WIN! Cory Redding was especially energetic this game and did a little dance coming out of the tunnel.  Next was the National Anthem with the full field flag. This day was extra special because an Apache helicopter hovered in the open window with an American flag on one side and a flag that read, "we fly in honor of those who have served,"  on the other. This made me tear up. Being the week of 9/11 and also having traveled overseas to Japan to perform for our troops I am always so grateful to our service men and women. There is no greater sacrifice that putting your life on the line to fight for our nation's freedom!  It was an absolutely beautiful day in downtown Indianapolis.  I was very excited to have my parents and other family members at the game.  The roof of LOS stadium was open and their seats were in the sun almost the whole game and it was a hot one! Some of us cheerleaders even got a little tan although the tan lines are pretty funny from the vest. We had planned to change into our chaps for the second half of the game but because it was so hot and Theresa said we did such a good job during the first half she let us keep our skirts on! We were all so happy because the chaps and jeans, although they are very cute, are so heavy to dance in. During the first half of the game I was so pumped to be on the end zone side where Andrew Luck scored his first regular season home game touchdown! The second half was even more exciting than the first although it seemed like both team's quarterbacks threw the football in our direction about 2 times each and my squad had to keep backing up to stay out of the way of the players as they charged toward us. We always are on our toes during the game because anything can happen. Speaking of toes my toes were wiggling like crazy standing on the sideline during the end of the game. We always have to look calm and smile during the game but if you could see my toes under my boots you would know how nervous I am when games get close! Of course the Colts pulled out an exciting win which was a fantastic end to my last season home opener as a Sweetheart of the Horseshoe. The team definitely proved that they are Building the Monster and are Coltsstrong! After the W I changed into my business attire and headed up to meet my Dad and Uncle (my mom and her boyfriend had already headed home.) We talked about the exciting game then we went our separate ways. I ended my day by going on a date with my boyfriend, Nick, at a Mexican place because he knows it's my favorite and checking my fantasy football game to see I was winning! Thank you for taking the time to read about my week. I know this was a long one. I'll see you on the sidelines again next week when the Colts play (and beat ) the Jaguars! Go Colts!!