 ](http://careyindiana.com/)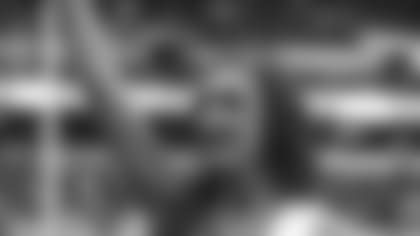 Hi Colts Fans! My name is Megan and I am thrilled to be your Cheerleader of the Week, especially after that incredible playoff win against the Chiefs!!  I don't know about you, but I can't wait for this Saturday's game against the Patriots!
This is my rookie year and I feel so honored to be a part of the Indianapolis Colts organization and the Colts community!  I truly enjoy being a Sweetheart of the Horseshoe and having the opportunity to cheer on our Boys in Blue!
Dance has always been a passion of mine and will always be a part of me.  I have been a dancer for the Springfield Ballet Company, the Illinois Ballet Company and The Scarlet Line Dance Team, amongst multiple other teams and studios.  I have been trained in ballet, pointe, jazz, and modern styles of dance.
Although I love putting on my sparkly uniform on game day, you would find me in a pair of scrubs and glasses during the weekdays.  I live sort of a "double life" in that I am primarily a professional student, who also enjoys being a Colts Cheerleader in my time outside of school.
I am a dental student in the Doctor of Dental Surgery (DDS) program at IU School of Dentistry.  I graduated with honors from the University of Missouri, majoring in Biology and I'm now in my second of four years of dental school.  I am very passionate about my future career in dentistry and look forward to becoming a proficient dental healthcare provider for my patients!
Thank you to my family, friends, and God for all of your love and encouragement throughout my endeavors!  I cannot wait to see what the next few weeks have in store for our Colts. Whatever the outcome, it has been an incredible season and I am so proud of our team!
What kind of dance did you do as a child?
I was that little girl who loved to do any kind of dance, as long as I got to wear a sparkly dress or tutu while dancing! I mostly did ballet but enjoyed tap and jazz as well.
What is your favorite kind of music to dance to now?
I love to dance to music that I can really get into. Whether that be a great classic rock song that gets the crowd going or a newer song with a fun beat such as Kesha's "Timber"!  I am also a big fan of country music, so I can't help but to start dancing when it comes on!
What was the audition process like?
The audition process is both exciting and terrifying at the same time!  It challenges you to push yourself to be the best that you can be in all areas.  I really enjoyed the preparatory workshops as well and the camaraderie that develops with the other girls who are auditioning.
What was the biggest surprise you noticed being a Colts Cheerleader?
The biggest surprise I have noticed being a Colts Cheerleader has probably been the amount of lifelong friends I have made within this team.  Each of my fellow teammates is an incredible woman and I've felt so welcomed by them from the very beginning.
What was your best memory of this year?
My best memory of this year was having the opportunity to cheer at the wildcard playoff game against the Chiefs this past Saturday! I feel so blessed to have been able to witness that incredible game and to cheer our Colts onto another victory!