Good Morning Colts Fans, Happy Monday! I hope you all enjoyed your weekend. Today I was able to sleep in, but not much. I am up and at 'em by 9:00am! There is not a lot on my agenda for this week. I am currently on summer break! I am SO thankful I get this time to take off from school. This fall, I will be a sophomore at IUPUI studying exercise science/Pre-PA.  School starts back up again in less than a month, so today my beautiful mother is driving down from my hometown to visit me. I am SO unbelievably happy I get to spend the day with her. We have a lot of back to school shopping to do! From books and school supplies to back-to-school fall clothes, we managed to get everything we needed in a short day's work. To top the day off, my mother and I enjoyed a nice dinner downtown at one of my favorite restaurants, PF Changs. J Today could not have gone better or been more fun - I hope you all enjoyed your day as much as I did!
Hello again - Tuesday mornings come pretty quick!! Every morning I like to brew a cup of coffee and spend about an hr catching up on my emails (and TV shows HAHA) from the night before. Today I finished my "To Do" list pretty quick; just in time to make my usual cycling class at LA Fitness! Cycling is one of my favorite forms of exercise. I try to sneak a cycling class in every week to switch things up.  After my workout, I ran home to shower and freshen up.  I have a lunch date planned with one of my VERY VERY best friends, Stephanie. Whenever Steph comes into town, we make it our job to eat out at some place new every time. Today we chose to eat at Naked Chopstix where we both enjoyed lots & lots of yummy sushi. Afterwards, we made a pit stop at Huddles Frozen Yogurt because every girl has a sweet tooth.. Right?! ;) After spending the day with Steph, I headed to practice where we learned and reviewed a lot of fun, new choreography! Today has been amazing, but I have to say the cake batter flavored yogurt with sprinkles on top was definitely the highlight!
Good Morning Colts Fans! Today I spent the day going through my new school books to see what is in store for me this next semester in school.  I am always so excited to see what I will be learning about.  I really do look forward to school starting because I love learning, and I like the daily routine that school brings.  After reviewing my new books and updating my upcoming school calendar, (yes, I am a little obsessed with being organized) I took a break and went for a nice, relaxing jog around the neighborhood. My roommates (Current cheerleaders, Julia and Ann, and Alumni Cheerleader, Ashli A) returned home from work, and we all decided to stay in for the night. Once the season starts, our schedules get a little hectic and it's a lot more difficult to make time for each other. So tonight was a much needed "girls night!"  We made a fabulous dinner consisting of lemon-zested tilapia, green beans and quinoa. It was so nice to spend time with the girls and to catch up on our favorite TV shows – The Bachelorette Season Finale and, of course, The Olympics!!!  Today has been relaxing and enjoyable. Sweet Dreams, Colts Nation!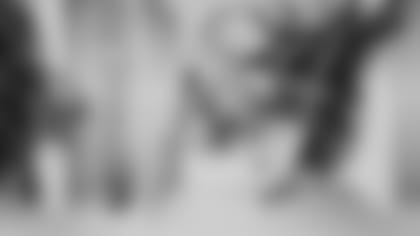 Hello Again, Carpe Diem! Today I am meeting with my small group from church. Every Thursday, a group of girls and I get together and meet at Starbucks for a coffee and spend some time going through devotionals, praying for one another and catching up. I look forward to Thursdays every week for this very reason! Afterwards, I hit the gym before heading home to freshen up. I take this time at the gym to use their mirrors and polish my dances before tonight's practice. Thursday night practices are always held at the Colts Complex. Here we practice formations and really get a feel for the turf so there are no surprises on game day!  The last hour of our three-hour practice is dedicated to fitness. Tonight we did a mixture of piloxing and HIIT cardio. I am exhausted from today's practice – It's time to go home and rest up for tomorrow!  Sweet dreams!
TGIF!!! Today I got to sleep in a little after a night full of dancing and fitness. Every Friday I head over to Core Pilates and Fitness for more HIIT training! A few other girls from the squad join me, which makes the workout more enjoyable, and the time flies by. Afterwards, I headed home to get ready for the day. I am shopping with my roommate and current cheerleader, Julia! We are on the hunt for a country outfit and cowgirl boots – we have a country concert to attend to tomorrow! Finally it's dinnertime. I have plans to go on a dinner date with a good friend of mine who happened to be in town. It was so nice to take a break from our busy schedules and to catch up over dinner! It was nevertheless a simple Friday but I enjoyed it. I have a big day ahead of me tomorrow – looking forward to seeing my favorite country stars take the stage! Good Night all!
Saturday mornings are always dedicated to working out.  My roommate and alumni cheerleader, Ashli A. and I wake-up early and head to LA fitness where we ran and went through a lifting routine. The trainers sometimes come up to us and joke around, stating that we are crazy and "sure do know how to work out!"  And as if that's not enough, we both then head over to Core Pilates and Fitness for more Cardio and HIIT training.  I think we just might be crazy!! Finally, at 1pm I am finished with my workouts and it is time for lunch!   I am bursting with excitement because tonight I will be wearing my cowgirl boots to Lucas Oil! I won't be on the sidelines tonight but I will be on the floor right next to the stage singing along with Tim McGraw and Kenny Chesney!  The concert was beyond amazing!  I couldn't have asked for a better Saturday!  Being in Lucas Oil made me super excited for the first preseason game – 15 more days Colts Fans! I look forward to seeing you all there!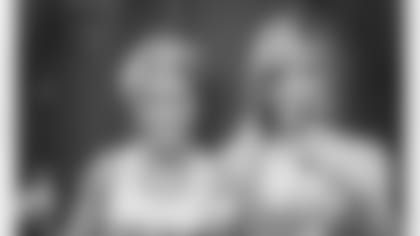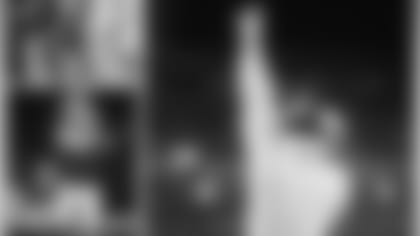 Good Morning, Colts Fans! It's Sunday here in Indy and today is an exciting day for Colts Nation - Training Camp has officially begun! I couldn't make it out to Anderson University for Day 1 but I am looking forward to meeting some of you there! This Sunday, like most, a group of us girls got together and attended church. Next stop was the gym to get a quick workout in before enjoying the rest of the day. It's 90 degrees out and beautiful so we had no other option but to spend the day poolside. Lucky for us, Allie J has a wonderful pool so we we're able to soak up the sun!  While at the pool, I met three beautiful little girls who I befriended and enjoyed spending the day with! Thank you all for letting me share my week with you – I look forward to seeing some of you on Game Day! Bleed Blue.  - XOXO, Lindsey