 ](http://careyindiana.com/)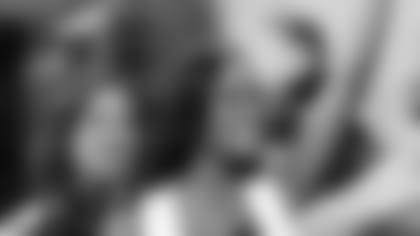 Hey Colts Nation! My name's Leanna and becoming a Colts Cheerleader has been my childhood dream come true! I'm beyond proud to finally get the honor of being your Cheerleader of the Week! This is my first season with the Colts and it been an unforgettable experience!
Like Sophie and Sharlotte, I too am a small town girl from good ol' Crawfordsville, IN! The three of us actually danced together throughout middle school and high school, so I was thrilled when we all were given this amazing opportunity, and were able to reconnect throughout this incredible journey.
I attended Purdue University and graduated with a degree in Health and Human Sciences in May of 2012. During my years at Purdue, I was fortunate to have been a member of the Purdue Dance Team where we performed at sporting events and competed at the NDA International Championships. #BOILERUP
Outside of cheer and my job as a school based case manager, where I work with some pretty awesome 2nd and 3rd graders, I enjoy staying active in my community and with my church! In my down time prior to making the cheer squad, I was blessed to be able to start a praise dance ministry at my church and use my gifts for the glory of God. As often as possible, I enjoy going back to visit and teach at Dance by Deborah, the studio where I started my dance career.
The three most important things to me are faith, family, and friends. I would not be here today without God's good grace, the love and support of my family, or the encouragement from my friends.  I am truly grateful for their presence in my life.

What type of dance have you predominately done?
I have danced a variety of styles from Interpretative dance to Point Ballet, however, throughout my entire dance career I have predominately done more Jazz, Pom, and Hip-Hop routines.Where did you dance before you became a Colts Cheerleader?
Prior to becoming a Colts Cheerleader I danced for 4 years on the Purdue Dance Team, 4 years on the WNBA Indiana Fever's Inferno Hip-Hop Squad, 4 years on the Crawfordsville HS Blue Illusion's Dance Team, 3 years on the Starlettes middle school Dance Team, and 15 years at Dance by Deborah.This is your first season, what were your expectations coming into the season?
At the beginning of the season, I was expecting to have more practices per week. Coming from a dance team that practiced 3-4 times per week, I figured we, as NFL cheerleaders would have at least more than 2 practices per week. What I did not realize was how much choreography we we're expected to learn on our own time, and come to practice knowing. This was surprising to me but I soon realized that, with how full our schedules are with appearances and other cheer related activities, that more than 2 practices per week just wouldn't be practical.What advice would you give girls who are trying out for the first time?
Our trainer, Sean Bartman, is always saying "Hard work beats talent when talent doesn't work hard." The tryout process is extremely intense, so it's important to always be prepared, work hard, and give it your all in every aspect.
What is one of your goals for the future of your dance career?
I would love to dance for Beyoncé and tour the world!
Thanks Colts fans for taking the time to get to know me a little better and thanks especially for being the best fans in the NFL! GO COLTS!!!