My week was off to a quick start, as I woke up this morning and headed to school! Last season I wrote about going to school, but this time I am at school for a different reason; I finally began student teaching, which means I am almost done with my teaching program! I am student teaching in a fourth grade classroom and for the first eight weeks of teaching, I am paired with a girl in my program named, Monica, and for the second eight weeks, I will be student teaching fulltime, by myself! I have a degree in advertising, but I felt that being a teacher would be more fulfilling for me, so I enrolled in a fast-track program for students that have finished their Bachelor's degree. After school, I went home to change and headed to one of my favorite classes, Circuit Boxing! On Monday's I have been doubling up with my workouts, so after Circuit Boxing, I drove to another gym across town for a Turbo Kick class! After a long day and two intense workout classes, I am beat…bedtime for this girl. Goodnight, Colts Fans!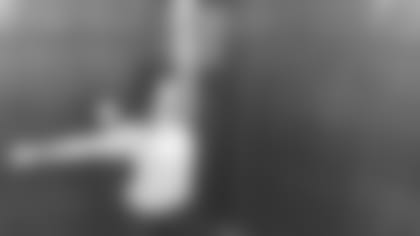 Rise and shine! Today began quite similar to yesterday, as I went to school to student teach with my friend and teaching partner, Monica, and, then I headed home to get ready for practice. Practice was even more fun than usual tonight because it's GAME WEEK! Tonight's practice was focused on game day procedures and making sure our dances were "game ready." Despite the Colts Complex being nice and toasty tonight, we were able to still have a very productive night. Now I'm headed to bed…goodnight!
Hello again! After school today, I went home to relax for a bit and that bit of relaxation turned into quite a while! When I finally was ready to go workout, I looked outside to find the sky looking like a strobe light, due to the thunderstorm, so Brittany B. and I did a workout at our apartment instead. Now I'm tired! Have a great night!
Hey, Colts Fans! I rushed home from school today to take a quick, and completely necessary, power nap before practice tonight and boy did that feel good! I headed to practice, where we performed our dances in front of each other and worked within the individual squads that we rotate around the field with each quarter. After practice, Sean, our trainer and the owner of Core Pilates and Fitness, came to work us out. We ended up getting out of practice earlier than usual, which was a very promising sign for the game this Sunday…we are ready! I've had a long day, so I am going to bed! Sleep tight!
Good morning! I headed to school this morning and noticed that the kids had more energy than usual, but I quickly became clearer as to why when I remember that it was Friday! TGIF!!! My parents drove down from Michigan this afternoon to watch the game on Sunday and visit with me, so after school, I rushed home to work out and, not long after I was done, they arrived! I love it when the season begins because, being from out of town, I tend to have more visitors that come to Indy to watch the games! My family is staying for the weekend, so when they arrived, we took a nice walk on the canal, came home, and went to sleep! I have a busy few days ahead of me! Goodnight!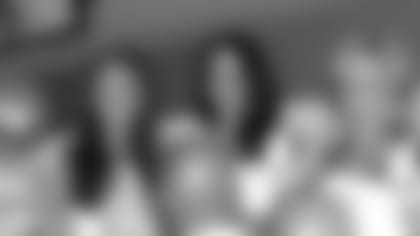 This morning I woke up and headed straight to Core Pilates and Fitness for a HIIT cardio class. Right after my workout, I took a quick shower, and went to Sun Tan City to get a spray tan for the big game tomorrow. After I sprayed, I quickly changed and got ready for my Jr. Cheer appearance at Woodland Bowl. I always love this appearance each year because we are able to bond with the Jr. Cheerleaders. Of course, my competitive streak kicked in eventually and, while the bonding continued, my bowling game started to heat up! I ended the second game with a 165 and, for me, that is a success! After the appearance, I met my parents in Broad Ripple for lunch and then we took a walk on the Monon Trail. With such a busy day, before I knew it, I was at home, packing my game day bag, and getting in some extra practice before the big game tomorrow! Time to TRY to get some rest; goodnight, Colts Fans!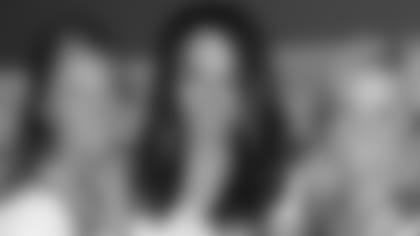 It's the day we've been anticipating for quite some time… it's GAME DAY! My alarm went off at 6:00 AM and I was out the door by 6:30 AM! Luckily, my roommate, teammate, and friend, Brittany B. and I do not live very far from downtown, so we hopped in the car and drove to Lucas Oil Stadium! Our call time was 7:00 AM (that's right 6 1/2 hours before kickoff), so we went straight to our locker room to drop off our game day bags, stretch, and get ready to practice on the field. We were on the field at 7:30 AM and practiced for about an hour before the Jr. Cheerleaders met us on the field to practice their pregame routine. After practice, we went back to the locker room, where breakfast was waiting for us! We all sat down, had breakfast, and socialized for a few minutes before it was time to get ready for a pregame appearance! I changed into my appearance attire and, not long after, it was time for hair and makeup! Stylists from our sponsor, Tyler Mason Salon & Spa, come to each game to make sure that we look our best before we take the field. My appearance was dancing in the "Fan Zone" this game, so my squad (the "Tall Squad") went outside to dance to the live music that was playing in the "Fan Zone". After our appearance, we did not have much time, so we quickly changed into our uniforms and before we knew it, we were being called to the prayer circle that we have as a team before each game. When our prayer and brief meeting were complete, we grabbed our pompoms and took the field. The feeling of stepping out onto the field is one that could never get old. I was especially excited to see Andrew Luck and the other new Colts players on the field for the first time, and they certainly did not disappoint! It felt great being on the field for a victory, and I hope there are many more to come in the regular season! After the game, I went to dinner with my parents, my teaching partner, Monica, and her daughter, Jada, who were at the game as well. Exhausted, my parents and I headed back to my place to watch the Closing Ceremonies of the Olympics and relax! As always, it was great to spend time with my family! Well, that's all from me… I hope you enjoyed hearing about my week and GO COLTS!