 ](http://careyindiana.com/)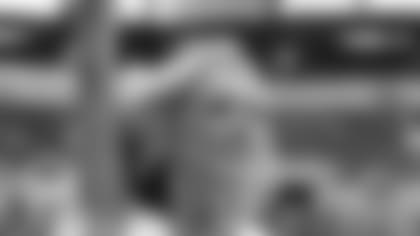 I am so excited to be your cheerleader of the week and share a little about myself.  This is my rookie season as an Indianapolis Colts Cheerleader.  That still seems so surreal to say!  I feel so honored and blessed to be part of such an amazing organization.
I graduated from Purdue University this past May where I was an Alpha Phi, a member of the Golduster Dance Team, and a Biology Teaching Assistant.  Boiler Up!  I am currently pursuing a career in event planning.  In my free time I love spending time with family and friends, watching movies, laying out by the pool, and going on sushi dates!
To be honest, if you would have asked my four years ago where I would be today, this is far from what I could have imagined, but I am so thankful for every experience and relationship that has led me down this path!   Being a part of this Colts family has made my transition from college to the "real world" so much easier and has helped make the big city of Indianapolis really feel like home.
I want to thank my family and friends for their continued love and support. I would not be here without you.  Thank you to the rest of the squad.  You girls are most amazing women, teammates, and friends I could ask for!  And of course a big thank you to all of you Colts fans.  You truly are the heartbeat of this Colts organization.  Let's cheer our Colts onto a victory this weekend against the 49ers!
1.            I have __ siblings and they are ___.
I have 1 brother.  His name is Cole and we are seven years apart in age.  He is the best little brother ever!  Watch for him in the future because he is an awesome basketball player.
2.            I love people who __.
Can make me laugh!  There is nothing better than being around someone that can brighten your day. 
3.            In my twenties I hope to achieve…
I am currently 23 and I am proud to say that I have already achieved many of the goals I had set for myself.  I have a bachelor's degree from Purdue University, a great job, and live in an apartment with two of my close friends/ teammates.  By my late twenties I would like to own my own house, will hopefully be married (the engagement has the come first so hopefully my boyfriend reads this J ), and possibly beginning to start a family of my own. 
4.            The feeling I had when I walked out of the tunnel for the first time on game day was…
Wow!  That is the only way I can think to even describe it.  It is the most amazing feeling to see everyone on their feet cheering.  I get goose bumps every time.  That is the moment you realize all of the long practices and hard work was worth it.
5.            As a rookie, I hope to...
…Continue progressing as a dancer and a young adult.  Being surrounded by such amazing women and mentors I hope to just take everything in and learn from them and from this experience I want to learn to be the best individual and role model I can be. I hope to take away lifelong friendships. I am planning to hopefully cheer for at least 3 more seasons.