 ](http://careyindiana.com/)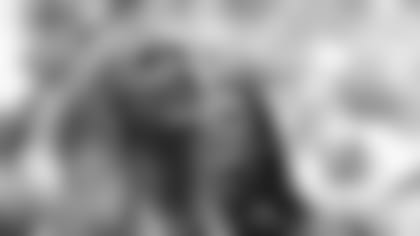 Hey there Colt's Fans! My name is Julia P. and I want to start off by saying THANK YOU to the entire Colts Nation for the unbelievable support this season! It has been such an honor to cheer on the sidelines this year. You all didn't disappoint when we asked you to "Bring the Noise." The season ended quicker than I would have liked, but I am so proud of this team for an amazing season.
I was born and raised in the small town of Delphos, Ohio.  Before becoming an Indianapolis Colts Cheerleader, I received my undergraduate degree from the University of Dayton where I studied Exercise Science.  From there, I went on to graduate from Ball State University with my Master's Degree in Sports Administration. It was during my first year at Ball State that I decided to audition for the Colts.  It was hands down, the best decision I have ever made!
I just completed my third season as an Indianapolis Colts Cheerleader and it has been a dream cheering on my favorite team from the sidelines. I was voted a squad captain by my teammates this season and I feel extremely blessed to have been nominated to represent my team at the 2014 Pro Bowl.  What a fantastic way to wrap up the season!  I would like to thank my family for the tremendous support and to thank God for blessing me with such amazing opportunities.

1. What have you enjoyed most about this season being a Colts Cheerleader?
I have enjoyed the leadership of the squad the most this season.  Kelly Tilley, our current coach, joined our squad at the beginning of this season.  I feel really lucky to have had the opportunity to learn from her this season. Even though this was my third season, she really pushed me as a dancer and a person!  I feel I have really grown as an NFL Cheerleader thanks to Kelly.  She has really been working hard to make our program the best in the league and I am excited to see where she continues to take it!
2. You were selected captain, what responsibilities does this include?
As a captain, I am responsible for making sure my squad looks phenomenal on the field! During practices I am constantly keeping an eye on the other girls to make sure we all look uniform.  If anything looks off, it's my responsibility to speak up and correct the issue.  During game days I am in charge of calling and counting out "vamps" for my squad, which are short dances we do on the sidelines during music breaks.  In general, I make sure I am a good leader for the girls and that I lead by example each practice, appearance and game.
3. You were also chosen by your team to represent the Colts at the Pro Bowl in Hawaii, what does this mean to you?
I am completely SPEECHLESS! It is such an honor to have been selected to represent my teammates at Pro Bowl. Words can't express the emotion I felt when they announced my name at the game.  I was overwhelmed with love from my teammates.  I feel so blessed to have been given this opportunity and it is truly the best gift I could have ever been given.  I want to thank all of them for believing in me!
4. What do you have to do to prepare for the Pro Bowl?
There are about 12 routines that I have to learn the choreography to before I arrive in Hawaii.  I have been working on them every day to make sure I am fully prepared to dance with the other girls!  I've also been making sure to continue my daily stretching, workout routines and clean eating to ensure I am in prime condition for the week!  And of course, I have been digging out all of my summer clothes for the warm weather! My coach has also hooked me up with a ton of cute Colts practice attire and outfits to make sure I really shine while I am there! I am so excited!
5. What life lesson will you take away from this season?
Staying positive, working hard and being grateful for all of the opportunities I have been given are just a few of the many things I have learned this season.  I have learned to never take life for granted and to really soak up every single experience. This time in my life is so short and I didn't want to miss anything about it! I intend to carry those lessons through to all aspects of my life in the future.