My name is Hannah Y., and this is my second year as one of your Sweethearts of the Horseshoe! I cannot even begin to explain to all of you how much this squad has meant to me over the past year and a half. I have made many great memories with some of the best friends I could ever ask for. J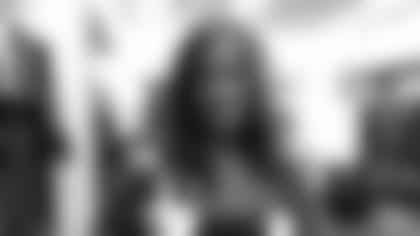 So, today was my very FIRST day at the Indiana University School of Dentistry! I was recently accepted into the Dental Hygiene program, and today I finally put on my first pair of scrubs for school. This may not sound very exciting to some of you, but to me it means having more time in the mornings to sleep in since I won't have to debate what to wear. I was, also, excited to show the other girls my tackle box, which holds al of our dental instruments and our dentoform that we practice with. My sister, Megan, helped me decorate it this past weekend so that it didn't look so bland and orange. Of course there are plenty of rhinestone and ribbon on it now. J My first day was pretty overwhelming, especially since I'm not used to being in class most of the day, but I survived! After my classes were over, I met up with my friend Caity (who happens to be my second-year Dental Hygiene mentor) and we went to take a Piloxing class from a former-Sweetheart, Ashli. I had not been to Ashli's class in a few weeks, so it was nice to be back. I love taking classes with present and former CC's because we all motivate and encourage each other. After Piloxing, I came home and made dinner before studying and going to bed.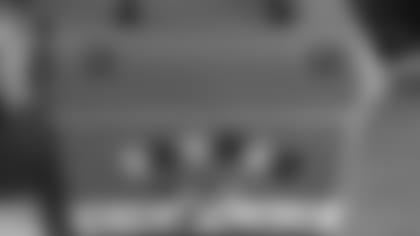 Day 2 of classes were today, and Chemistry was my first class of the day (ugh)! It actually wasn't as bad as I expected because our professor eliminated a lot of material that didn't relate to dentistry… Score! After a full day of classes, I had to rush back to my apartment to get ready for cheer practice. I car-pooled with my teammate and roommate, Crystal Anne. Tonight our practice was at Curtain Call Dance Studio. We are very lucky to have a studio where we can practice once a week and really work on perfecting our dances by using the mirrors. We didn't learn anything new tonight, but rather spent our time cleaning our dances for our next home game on August 30th! Cleaning is very important to our success as a professional squad.  We also spent time showing our dances to each other as "vets" and "rookies." I remember watching the vets last year (when I was a rookie) and enjoying seeing their showmanship and technique, so I felt like I had to step it up to show our rookies how it's done! ;) We got home from practice late, but I still had reading assignments to complete before tomorrow. I got on Skype with my boyfriend, Bradley, so that I would be sure to stay awake while doing my assigned readings.  He is a student in the Kelley School of Business at IU, so we try to have Skype study dates whenever we both have a lot of homework to do. Well, that's all for now. I better get some sleep!
Wednesday, August 22, 2012
            I woke up to great news this morning… My afternoon class (which is scheduled from 1:30-5:00pm) was cancelled!! So, I just had to get through Radiology this morning, and then I could come home and take a nap… Well, that was my plan, at least. Instead, I spent most of the afternoon reading for tomorrow's classes and cleaning my bedroom, which had gotten out of control since our first preseason game. At least I got a few things checked off my to-do list! Once I relaxed for a little while (and by "relaxed" I mean that I watched HGTV for way too long) I ran downtown to the canal to get a workout in. I love living downtown because the White River State Park is a great place to run on a nice, sunny day! After my run, I came home and prepared myself to make history… We, the Indianapolis Colts Cheerleaders of 2012, had our very first Fantasy Football Draft! It was interesting, to say the least. I'm not too sure how my fantasy season will go because my strategy was to not worry about having a strategy, however I am pretty proud of my team name, "Austin Callme." All of the girls came up with great names, like "Making it Wayne," "Collie Me Maybe," and "Gym Manning Laundry." I'm pretty tired after that intense draft, so it's time for bed. I've got class at 8am tomorrow!
Thursday, August 23, 2012
            Good morning, Colts fans! Today I had chocolate muffins for breakfast, so I knew it was going to be a good day. After a long day of classes and HIPAA training, it was time for another practice, this time at the Colts Complex. Today, Crystal Anne, Cortney, and I all rode together since Cortney just moved into our apartment complex… Yay! Tonight there was a representative from LA Fitness at our practice to take pictures of Crystal Anne for an article that he is writing about her! Even in the 90 degree heat, our squad accomplished so much tonight! We learned two brand new dances from the All-Pro Convention that we attended this summer. Then, our trainer, Sean from Core Pilates and Fitness, proceeded to torture us with the dreaded "Beep Test!" I think it's safe to say that this is our LEAST favorite workout that he does with us, but it's important for us to do something regularly that allows him and Theresa, our coordinator/coach, to track our progress throughout the season. Everybody survived the beep test, even with the horrible heat and humidity! After our fitness assessment, we still had one dance to clean. We pushed through our exhaustion and got everything done that we needed to accomplish today. It's always a great feeling after such a productive practice. Well, it's pushing 11:30, and I still have to read for my 8am Anatomy class tomorrow… I'm guessing it's going to be a Starbucks morning! ;) Goodnight!!
            The Starbucks on campus was not open this morning when I got to campus, so I had to settle for a Coke zero… Probably not the best thing for me at 8am, but it gave me the caffeine I needed! Today was a pretty relaxed day. I got done with classes around 2:30, and then went to a Zumba class at LA Fitness. I used to be a Zumba Instructor, so I really enjoy going to classes where I can be a student and just have fun, while getting a great workout! After Zumba, I had to get groceries, and then I came back to my apartment, made dinner, and watched "Ted" with my roommate, Tess, and one of her friends. Today was not very eventful, but that's okay because tomorrow is going to be a very busy day! 
Saturday, August 25, 2012
            Happy Saturday morning, everyone! This morning I had to wake up and head over to Core Pilates and Fitness in Carmel for a TRX/Reformer session with Sean! I love taking this class because it focuses on building core strength, which is very important for us cheerleaders. After Sean's workout, I came back to my apartment to get ready for some CC Squad bonding time! My squad 3 captain, Breanna, invited all of the girls to her house to watch our boys play the Washington Redskins. It's always a great time whenever the girls get together, and today was no exception! We had a pitch-in lunch with a taco bar, homemade guacamole, pumpkin squares, and I made cheese/meat dip to go with our chips. One of the girls also brought an ice cream birthday cake because today is rookie Cassia's 23rd birthday! We made her stand on a chair in the kitchen while we all sang to her after the game. Spending the day with the girls was the perfect way to end the week!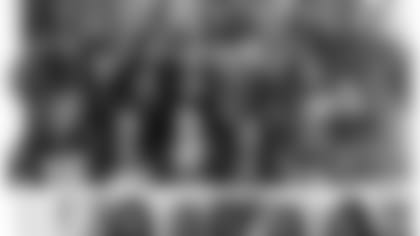 Today is my last day of writing for you guys! I got to sleep in this morning, which was very nice! Then, I picked up my sister (who just moved up to the city a couple of weeks ago) and we went to Circle Centre Mall. I started out just wanting to spend a $10 gift card that I got in the mail for my birthday, but of course it turned into much more than just that. My sister and I are self-proclaimed bargain hunters, and we never turn down a good deal! We shopped until we were both so tired that we didn't even want to look around the last store that we went into. I came home and finished some homework for class tomorrow, and then I watched the NFL Madden 13 Pigskin Pro-Am Celebrity Flag Football Game, which aired on NBC. Nine of the other Sweethearts and myself were fortunate enough to travel to Chicago earlier this summer for the filming of this event where we were asked to cheer on the athletes and celebrities and perform dances between the quarters. The red team won (of course, because I was cheering for them ha!) with Nick Jonas earning the title of MVP. It was an amazing experience that I will never forget!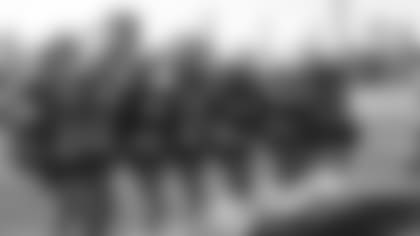 Well, that's all for now, Colts Fans! I appreciate you taking the time to take a look into my life this week, and I hope to see you at Lucas Oil Stadium sometime this season!