 ](http://careyindiana.com/)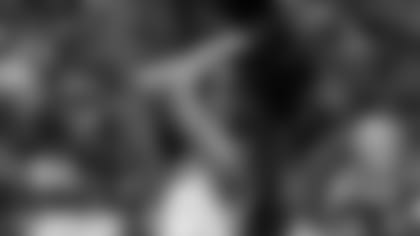 Hey, Colts fans! I am excited to be your Cheerleader of the Week, especially after that HUGE win against Denver!  This is my 3rd season as a Sweetheart of the Horseshoe. I have been fortunate to have experienced 3 exciting years with this organization, and I can't wait to see what the rest of this season brings (personally, I'm planning a trip to New York in February **wink)!
Dance has been a huge part of my life for as long as I can remember. I grew up taking tap, jazz, and lyrical classes. I was, also, a member of a competition dance team through middle school and into high school.
I always say that I live a "double life." I am an outgoing Colts Cheerleader at appearances, practices, and on Sundays, but every day in between I am a senior studying Dental Hygiene at the IU School of Dentistry here in Indianapolis. I see patients who come in for "cleanings" and educate them on the importance of oral health. I am passionate about my future career, and I look forward to graduation on May 10th!

1. I need to have ___ every day.
Breakfast! Even if I am running late for class, I still make time to grab food that I can eat on my way to campus. If I don't eat in the morning, I am grumpy and useless until lunch!
2. My favorite movie of all time is…
Despicable Me. I absolutely love watching kid's movies, and that one is awesome.
3. I started dancing when I was _.
I started dancing when I was 4 years old. My very first dance was to "Barbie Girl," and I still remember the choreography! 
4. My favorite game day memory is…
My favorite game day memory is when my high-school sweetheart proposed to me during a quarter-break dance in the end zone last season. It took so much planning by him, and I later learned how much support the Colts organization gave him in making his idea a reality. It meant so much to us that the organization let both of our families come down to the field to watch it all happen.  
5. For bye-week I am going to…
Visit my fiancé, Bradley, in Bloomington. Since he is finishing his MBA at IU, we only get to see each other when one of us has a free weekend to visit the other. IU has the most beautiful campus I've ever seen, so I'm excited to spend the weekend there and relax.