Good morning! I was still a little tired this morning from our awesome game yesterday. I had to wake up early to get into the office today. I work for a dentist, Dr. Claren Harmon. I went in to do some office work since I am the office manager. Luckily, we only had to work half a day. Right after I got done, I headed to Core Pilates and Fitness, my other job, and had to teach some TRX, cardio, and Reformer classes. I love working as a personal trainer! After my last reformer class, I headed home and grabbed a quick lunch. I had about 2 hours then I had to head back into the studio and teach 2 more hours of TRX. Sean Bartram, the owner and our Cheerleader trainer, keeps me busy teaching, but I do not mind because I get to workout for my job! I finally went back home and made some dinner. I then watched some MNF with my boyfriend, Rob, and my kitten, Rocky. Once it was time for bed, I was ready and fell asleep rather quickly.
Another early morning and headed into the dentist office. We had a busy day today. I had to assist the dentist with a couple of patients and I had lots of insurance stuff to go through, that's always fun! Luckily, I live close to where I work, so I am able to go home for lunch. When I was home, I got all my stuff together for Cheer practice later that night at 6pm. I worked for a couple more hours and then it was ready to head on over to the Colts Complex. Tonight at practice we worked on our Veterans Game halftime show. Its very fun and exciting, so if you are at the November 4th game, make sure to watch it! After we spent some time on that, we had to learn a couple more dances for some other upcoming games. Before we knew it, it was almost 10pm! We ended practice and I headed home. By the time I got home, I was ready to go to bed, so I got ready and fell asleep rather quickly.
Normally on Wednesday's, I have a 6am TRX class, but this morning I had no clients so I was able to sleep in just a little. By 8am, I was at the dentist office and we had a busy morning of patients. We left early, because the dentist did not feel well, something is going around now because so many people keep getting sick! Since we worked half a day, I headed over to the studio and took the HIIT cardio class taught by Sean. I then stayed for our Colts Cheer reformer workout right after. I then headed home and got some lunch. I had to catch up on laundry and stuff around my apartment, so it helped to have the afternoon off. I had to head back to Core Pilates to teach a TRX and Cardio Pump class in the evening. Once I was done, I went back home and made some dinner. I caught up on some of my shows that were on DVR, because I am normally too busy to watch shows when they are actually on. Once again, when it was bed time, I was definitely ready and easily fell asleep.
            Since my dentist was still not feeling well, I went into the office and made sure we rescheduled all the patients that we had to cancel. After I got some office stuff done, I went to McAlister's with Sean to have a business lunch/meeting. We have lots of really awesome things that are going to be happening at the studio, so we had lots to chat about. Plus anytime I can go to McAlister's, I am always excited about that! After lunch, I had to run to my parent's house to grab a Halloween costume because our Cheer practice tonight is Halloween themed! I love when we do themed practices because we always have lots of fun. I got ready for practice and then headed over to the Colts Complex. For the Halloween practice, I dressed up as a Lifeguard because I used to be an Aquatic Manager so I had plenty of lifeguard attire! Everyone had great costume ideas: we had some Legos, Shrek, Disney Princesses, Toddlers in Tiaras, etc. We were busy again working on stuff for the Veteran's Game. After practice got over, which was late again, I went home and headed to bed.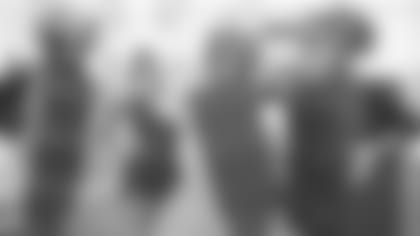 I had to get up and head into the studio to teach some classes this morning. After teaching, then doing HIIT cardio, I rushed home, changed, grabbed lunch, and headed to an eye doctor's appointment. My eyes were fine, but my prescription changed a little bit so I have to get new glasses. I headed back into the studio and had to teach another Reformer class. After teaching, I went to Sun Tan City to get a spray tan for the weekend. My boyfriend, Rob was having a guy's night, so I went over to Brittany and Kristine's, two other cheerleaders, apartment and we had a fun girls night. We got stuff ready for our Halloween costumes too. I had to head home and get to bed because I teach every Saturday morning at the studio. Good night!
            Got up early and went to the studio to teach. I covered Sean's reformer class and then had to teach HIIT cardio and the Cheer Reformer for him. Because I had to be there all morning, I couldn't make it to Terre Haute for the High School Cross Country State meet. My dad is the head coach for Carmel Boy's Cross Country. He loves doing that on the side! I wish I could have been there because Carmel Boys WON! I am so proud of my dad and his kids. Also, IU football won today! Which makes me happy since I graduated from there. After a good morning and afternoon, I had to get ready for an appearance that was up at the Carmel Walmart. Lindsey F and I did the appearance together and we had a blast. After the appearance got done, I went home and got ready for the Halloween party I was going to that a former cheerleader was throwing. I went as the Two-Day Sale Target Lady. The funny thing was I actually looked just like her. It was a great day!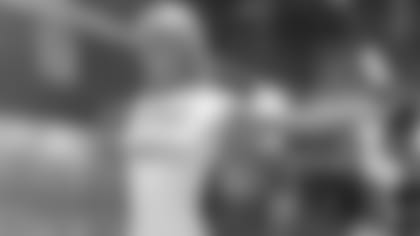 Game day! Even though it was an away game, I still get excited to see those boys in blue play! I woke up and started making some food for a get together my boyfriend and our friends had to watch the game. I made some puppy chow and a buffalo chicken dip. It was a good and intense game. Thanks to the wonderful superman powers of Vick Ballard we won in OT! The rest of today, I spent watching football and keeping up with my fantasy football team. Even us cheerleaders love to watch football. It was nice to have a relaxing day, because as you can tell, I have a rather busy week. Relaxing days always seem to go by quicker than what you want, and before I knew it, it was time for bed. I hope you all enjoyed reading about my week! Hope to see you at the rest of the home games! GO COLTS!