First off, I must say yesterday our first home season game opener was a great game against the Vikings! Way to start the season with a victory!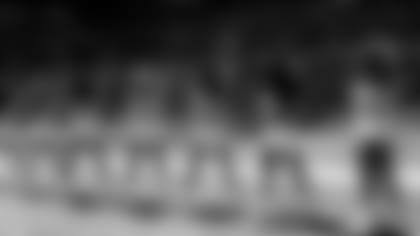 I was able to sleep in this morning although I still felt exhausted from the game. I got ready for work and trained my first client at 12:30pm at L.A. Fitness. I recently received my Master's degree in Exercise Science & Health Promotion, and I love helping and motivating others to improve their lives through fitness and health! During my break, I worked out with one of my work out buddies and ran some errands. I headed back into work and finished training around 8pm. After a day of work, I went home, made dinner, cleaned, and then headed to bed!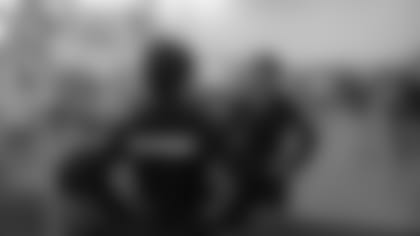 Rise and shine! It's bright and early and it's going to be a long but yet productive day. I worked at 7:30am and finished around 1pm. Afterwards, I ran some errands, got a power nap in, and reviewed some of our dances, before practice.  Hannah, Courtney, and I rode together to practice at Curtain Call Studio. It was a long practice, but we got a lot accomplished. We learned a couple of dances for our Breast Cancer game in October, reviewed dances for this Sunday's game, and signed calendars. Don't forget, if you haven't purchased your 2012-2013 Indianapolis Colts Cheerleaders Calendar, be sure to buy one soon as soon as possible! Courtney and I are the first featured for the month of September! They entail 16 months, all 32 Sweethearts, and are $15!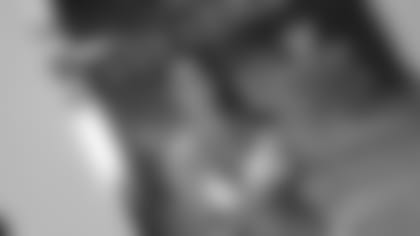 Today I got to sleep in and was up by 9-10am. I went to Core Pilates & Fitness in Carmel to meet with our awesome Trainer, Sean, for and HITT and TRX Training. I love fitness, and I love to work out and learning about anything that has to do with fitness and health. I then headed to work at LA Fitness until 8pm. I received a call from LA Fitness Corporate for a blog interview for the Living Healthy at LA Fitness.com. Keep your eyes peeled for a Real Story blog about myself and one of my clients! LA Fitness is another one of our sponsors. I ended up meeting with a friend for some dinner at BJ's. I've never been to BJ's and I must say it was delicious! I ordered the Chicken al Fresco! Afterwards, I watched The X Factor and then headed to bed!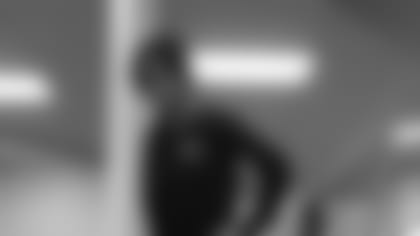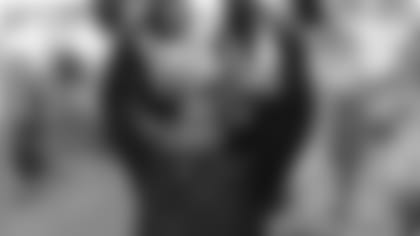 Good day to you! It was  another morning of sleeping in. I usually work early Thursday mornings but today I was able to sleep in again because I had an appearance in Noblesville for the Ami's Charity Classic at the Purgatory Golf Club! This appearance was a lot of fun because we were able to drive a golf cart, take pictures, talk with the golfers, and sign autographs. When I got home, I had about an hour to eat and review dances before it was time to leave for practice. It was another long practice but it is all worth the hard work! I spent some time with my friends after practice and headed to bed! Goodnight and sweet dreams!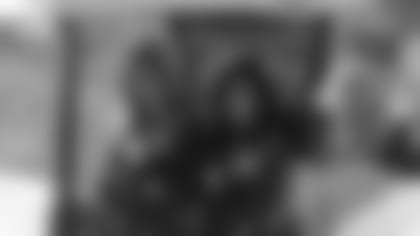 Happy Blue Friday and TGIF! I love seeing Indianapolis Colts fans wear their football attire on this day. It gets me motivated and excited for football Sunday! Friday is one of my favorite days because I get to relax from the busy week. I had another appearance today, and it was in Columbus, IN for the Corporate Challenge winner for the blood drive. Melissa, Blue our Mascot, and I were in attendance. We took pictures and spoke with the fans, signed our autograph cards, and gave out posters. After I was finished with that, I went home to relax and start packing for our game on Sunday and for my trip to Omaha, Nebraska next week! At night, I went to a board meeting in support for one of my friends, and I was able to associate myself to other individuals. This meeting helped me learn the system of owning a business and the entrepreneurship involved. It was very interesting, I plan to attend more in the future, and even pursue a possibility of having my own business. Who knows what the future has for me.  We will have to wait and see! J
Happy weekend! It's Saturday and I woke up around 9am to meet with my first client at 10am. I enjoy working on Saturday afternoons because the gym isn't as crowded, and it has a different atmosphere compared to during the week. I finished working around 1pm and headed back to my place. As soon as I got home, I started to get ready to head to the Indianapolis Zoo! My friend, Kellen, is taking me for the first time! I was so excited to see the elephants, by far my favorite animal! We also watched the dolphin show and petted sharks! The weather was gorgeous too, not too hot and not too cold. Afterwards, we ended up going to the Indianapolis Colts Pro Shop at Lucas Oil to buy my nephew a gift. I am going to visit my sister, brother-in-law, and nephew next week since in Omaha, Nebraska.
Who's ready for some football?! It's game day and I'm up energized at 5:30am to be at Lucas Oil by 6:30am! Hannah, Allie J, and I ride together to the stadium bright and early to begin our pregame activities! When we enter the locker room, we get ready for field practice. After reviewing dances on the field, we ate a delicious warm breakfast, and started getting appearance ready. My appearance today was at the VIP Tailgate with Natalie. We spent time with fans and sold calendars. When we finished, we head back to our locker room to get ready for our pregame dance and for the game! The excitement for every game gets better and more exciting. There is never a dull moment on game day, I love every moment of it! The game was a great game although we didn't come out with a win. After the game, I met up with my mom, who drives from Ohio, and spent time with her. We went out to eat after the game and went shopping. We headed back to my place, and we ended up relaxing for the rest of the night. She is leaving for Omaha, NE in the morning, and I will be driving her to the Indianapolis Airport. Well, it has been such an eventful week and it is time for bed. Goodnight, sweet dreams and God bless!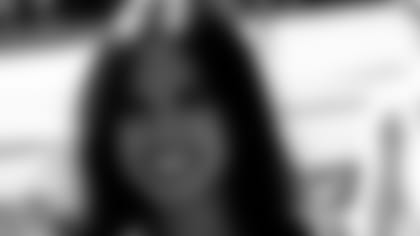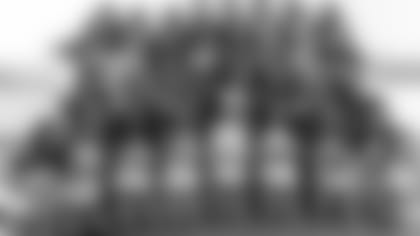 Thank you for taking the time to read my blog and to get to know me a little better! I've been so thankful to have this opportunity to share my week with you and to be part of this wonderful organization! 
I hope you enjoyed my pictures and I hope I will get the chance to meet you someday at an appearance or game! Until next time, have great day! Ingat! Go Colts!