 ](http://careyindiana.com/)
Hello football fans! I hope you're just as excited as I am for our first pre-season game against the Bills this Sunday! It is an honor to be your 'Cheerleader of the Week' this week and to have the chance to tell you a little about myself.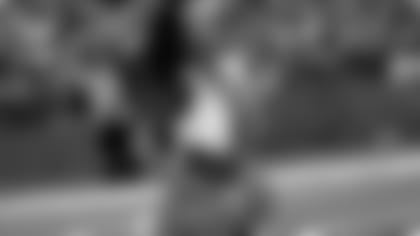 I have been an Indianapolis Colts Cheerleader for three years and it is a blessing to have the opportunity to cheer with one of the best organizations in the NFL again. Every year gets better and more exciting as the season continues. It is always a pleasure meeting Colts fans and getting to know the community at events.
I was born in Michigan, raised in Ohio, and now I reside in Indiana. Some of my favorite activities in Indiana are attending Indian's games, working out on the Canal, playing volleyball, and going to the Indianapolis Zoo to see the elephants!
My career outside of cheerleading includes working as a Health & Fitness Specialist, Personal Trainer, and a Nutrition & Wellness Advisor. Last August, I received my Master's Degree in Exercise Science & Health Promotion. From injury prevention to sport performance, I enjoy working with diverse clientele and inspiring others to better their lifestyle.
Last but not least my family, friends, and faith are who and what inspires me. Without their never-ending love and support, I would not where I am today. My family and I are from the Philippines and I enjoy spending time with them especially where delicious food is always served at gatherings! I love traveling to the Philippines as well as other parts of the country. Other places that I would love to travel to include Hawaii, Australia, and different countries in Europe. My friends have been with me through the good times and the bad and I am grateful to have them in my life! Lastly, I'm so thankful to have good health and grateful for the small things in life. My faith is what keeps me grounded and I'm blessed to have the opportunities that are given to me every day.
1. Last year, you decided to shave your head in honor of Coach Pagano and for cancer research. What made you want to do that?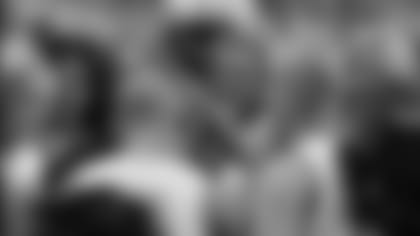 Last year, I shaved my head in honor of Coach Pagano and for cancer research and it was one of the most memorable moments in my career. I wanted to do that because I was diagnosed with leukemia when I was 3 and it was the least I could do to help contribute and raise money for cancer research. I was bald once before while undergoing chemotherapy and I knew what it felt like to go through the treatment Coach Pagano went through and the emotional impact that his family went through. I was strong enough to survive and have been on remission since I was 5 years old. That was the 2nd time I've donated my hair to Locks of Love and I wanted to bring another smile to a little boy or girl. 2. What was the response you got from friends and fans afterwards?
I received a wide variety of responses from friends and fans, young and old. Most of the responses were positive and encouraging. Doing a selfless act for someone else is something that often goes unrecognized. Some individuals couldn't believe that I shaved my head and were sad to see my long hair gone, although informing them that it will grow back and that it went to a great cause doesn't change who I am as a person. The greatest responses that I received were the fans that had a personal experience or who knew a person with cancer and that it brought tears to their eyes. It left an impact on my heart just from them thanking me for what I and the Colts community did. I'm so glad they had the courage to talk to me because I would have never known what impact I had on them otherwise.
3. What's the most rewarding part about being a Colts Cheerleader?
I think the most rewarding part is being able to have the experience to fulfill the role as a Colts Cheerleader. Having the opportunity to cheer and dance on the sidelines at football games, travel to events, being in a Swimsuit Calendar, and meeting Colts fans all over Indiana is all rewarding!
4. Do you have a favorite appearance you've done? Why?
I actually have a couple of favorite appearances. My first favorite appearance was during the season we hosted the Super Bowl in Indianapolis. I was one of a few girls chosen to dance in a Super Bowl music video. This appearance took the whole day to film and the music video was played throughout Super Bowl week. It was a lot of fun to film and it's not too often that you get chosen to be in a music video.
My second favorite appearance was going out to Riley hospital and visiting patients with all types of cancer. This appearance was shortly after I shaved my head and it was great seeing family and friends of patients that were diagnosed. That is one appearance that I will always remember.
5. Who is/was your biggest influence in deciding to be a CC?
My biggest influence in deciding to be a CC was my family and close friends. I had the encouragement, confidence, and support from them to help me follow through the try-out process and leading up to it. Driving from Ohio to Indiana was costly and managing my career in Ohio was a great multi-task. I want to thank them because without them, I would not be blessed with this once in a lifetime opportunity and experience!