 ](http://careyindiana.com/)
Hi Colts Fans! I am thrilled to be your Cheerleader of the Week and share with you a little about myself. I feel privileged to be a part of this amazing organization for a second year as a Sweetheart of the Horseshoe! Now a little bit about me!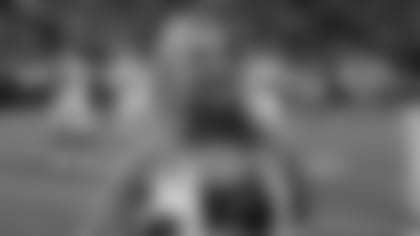 I was born on a naval base in Ceiba, Puerto Rico, where I lived until my father's job transferred our family to Indiana. I was seven years old when we moved to Zionsville, Indiana and I did not know any English. It was definitely a difficult adjustment that first year with the language barrier and culture change, but it made me a stronger woman. I am blessed with two younger sisters, a loving mother and father, a supportive husband, and of course my sweet puppy Indy! I grew up in a typical Puerto Rican household full of talking all at once, laughter, and lots of food. I just got married this past August to a wonderful man who comes from a big catholic family, fitting right in to the big family culture I grew up in.
I graduated with a Bachelor's of Science degree in Hospitality and Tourism Management from Purdue University. Go Boilermakers! I am currently the Director of Selection for Northwestern Mutual in Fishers, IN and love what I do. I enjoy helping individuals find their ideal career opportunity, and seeing them succeed in our business is extremely rewarding.
My dance career began when I was ten years old. I was on a Puerto Rican dance team for a few years and performed at local Hispanic events. My dance career continued in middle school and high school on the cheerleading team, and various dance teams that included jazz, lyrical, and hip-hop. At Purdue University I was on the competitive ballroom dance team achieving titles in cha-cha and rumba. One of my greatest dance achievements is when I began my Latin American Dance Team at Cathedral High School. I am proud to say it is still going on today.
Thank you to my friends, family, and God for all of your love and support to help me get where I am today! I am truly blessed to be a part of such an amazing organization and look forward to meeting all of you great Indianapolis fans!

One of my favorite childhood memories has to be…
…In Puerto Rico we spent Christmas Day at my aunt's home and exchanged gifts, ate great food, and spent quality time together. To this day I miss spending Christmas with my extended family in Puerto Rico.
…Went target shooting! I may be petite, but I can hold my own.
One piece of advice I would give to aspiring professional cheerleaders is…
…"Hard work beats talent when talent does not work hard." Through my experiences I have learned that things in life you love the most take hard work. Go out there and give 110%.  It will help you in the long run get to where you want to be.
Something I'm really looking forward to the remainder of this season is…
…Going to the Bengals vs. Colts game in Cincinnati with my CC sisters and of course experiencing a playoff game!