Oh, Monday! What a day! I woke up especially tired and sore, after our game against the Dolphins, yesterday! We had performed a Veterans Day halftime show to honor our military (not to mention it was my family's first time to a Colts game for Mom's birthday) so I made sure to dance EXTRA big! It was a game of important & exciting performances (which left me a little more sluggish, when getting out of bed this morning!) I took this afternoon to relax a little bit. I work as a waitress downtown & luckily my shift wasn't until 5. Such a relief! Regardless, I love my job & all my coworkers. It makes it a lot easier to go to work when the people you work with are like family! While waiting tables full of Monday Night Football fans, I was pleasantly surprised by someone at one of my tables! It turns out that one of the Veterans from yesterday's game decided to go out for dinner & had recognized me! He told me what a great time he had on the field during halftime & how much fun he had at the game. That made me smile. After work, I stopped over at my boyfriend, Tyler's house to split a quesadilla before heading home. I'm so excited to fall asleep!
Hey everyone, hope your Tuesday was great! I finally caught up on sleep last night, so this morning went pretty smoothly! Not much went on around the apartment, today. The roommates all have class or work during the day, while most of my schedule takes place at night, so we are kind of opposites. Either way, I usually set aside Tuesday & Thursday mornings to go through routines that I know we will work on at practice that evening. Part of reviewing involves my laptop which, unfortunately, was SUPER uncooperative earlier today. Luckily, Tyler let me stop by and use his computer before heading in to practice. By the time I got there I was prepared & ready to go! I love my team & my squad! Practices are always fun with those lovely ladies! After running through our routines for the next game & doing an awesome workout, I headed back to the apartment. My roommate, Jill, & I decided to go tanning before making our lovely dinner, a half cheese, half cheese-less pizza (I am currently adding cheese back into my diet after being a strict vegetarian for the last few years.. no meat, cheese, or gelatin! But my cheese-less pizza habit has become hard to break!) Around the time Jill & I finished dinner, Tyler got done at work, so he and I decided to take a walk at the canal. Today was good, & I'm going to sleep with a smile on my face!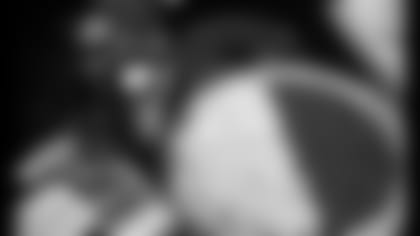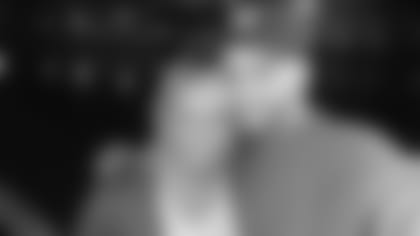 Hello!  It's Wednesday & today was a good one (as I hope it was for you, as well!) I woke up with the day OFF. Nope, no scheduled obligations! My only plans were to grab some lunch in Indy before heading home to Crown Point for a few days to see my family! This morning, I woke up & hung out around the apartment before meeting up with Tyler & our friend Tim to go out for lunch! We decided to go to Old Pointe Tavern where I enjoyed the best Portobello Panini EVER, while the boys worked on devouring a mountain of nachos. Such a good lunch, not to mention the place had some awesome artwork! Tyler & I couldn't help getting a silly photo with the 3 Stooges before leaving. We love being goofy together. After lunch, I went to the apartment to pack. I'm pretty bad at packing so I'm lucky that I have the nicest roommate ever, who I convinced to help me! (Thanks, Jill!) As soon as I was done, it was time to make that 138 mile drive up to my home in Crown Point! It was a long trip but I was anxious to see my family, so it went quickly. As soon as I got back, we all ate some pizza and caught up. It's getting late, so I'm excited to pass out after that drive!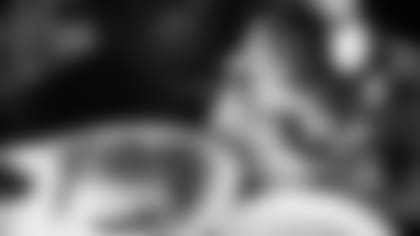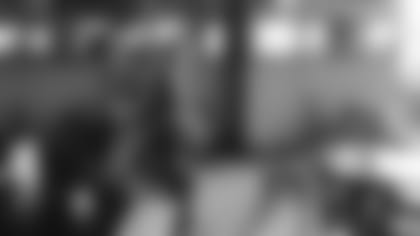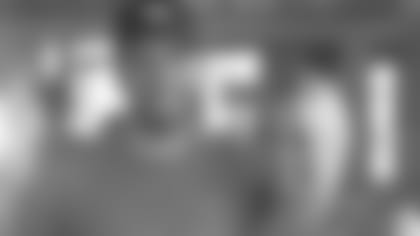 I hope you all had a happy BLUE THURSDAY, Colts fans! Today was my first full day at home in Crown Point in a few months, and it feels good to be near my family. I woke up bright & early, knowing I had made plans to hang out and go shopping with my mom this morning! We shopped around the mall for a bit, & then took my little brother, Walker,  out to do a little shopping as well (not to mention he and I managed to find the most awesome hats EVER!). Before too long we realized we had to make solid plans of where we would be watching our COLTS play against the Jaguars. Game days are my absolute FAVORITE days, so finding a restaurant with lots of TVs that would also be playing the sound for the game was essential for me. Mom, Dad, Walker & I decided on Buffalo Wild Wings. It was a great time (especially getting to see our boys in blue get another win!). Now I'm exhausted, but know I have another day & a half here in the region, so I'm sure I'll have an exciting rest of the week.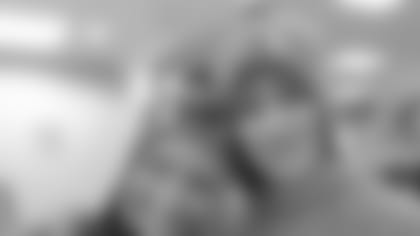 Happy Friday! I woke up in a great mood this morning. I got up & walked into the living room like I did every morning when I lived at home. I could always count on my parents to be in there, drinking their morning coffee. It was nice to catch up on that, again. After I was fully awake, I began getting ready. Unfortunately, while doing this, I ripped my favorite old pair of jeans, but Mom to the rescue! I can always count on her to make a trip to the mall with me! We decided that we would head out for a quick shopping trip after going to visit my Auntie Gina. It's always great to see family. My uncle and two of my younger cousins were there as well, so although I head home tomorrow, I feel good knowing I got to see my loved ones for a little while. Next was our trip to the mall. By this point I had made dinner plans with my friend, Sommer, so Mom & I knew we would be power shopping for these jeans. Luckily I found some really good ones (and Mom found some really good shoe sales) right away! We headed home and I got ready to meet up for dinner. It was good seeing Sommer. It's nice knowing that although I don't make it home very often, I will still have my good friends waiting to meet up when I do get the chance to visit. After a long day of running around, I am tired!
XOXO, talk to you tomorrow!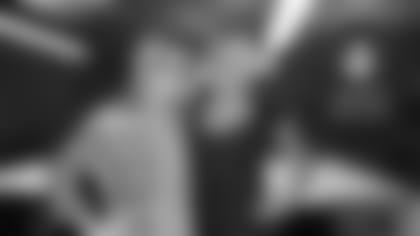 Ahh! This was my last day in Crown Point! This week FLEW by! I woke up early, since I knew my Grandma Shirley was coming over for breakfast! I got up and began getting ready and packing. Mom & I went out and put air in my tires for my trip home while Dad made breakfast! It was an awesome spread of deliciousness. Pancakes, biscuits (with honey!), eggs, sausage (although my vegetarian mother & I avoided that plate), & coffee! Dad makes the best pancakes EVER! We all enjoyed breakfast together and it was so good to see my Grandma Shirley before I left! The end of these trips is always bittersweet. However, I know I will be home in another two weeks for Thanksgiving, and I was excited to go home and see my boyfriend. We finished up breakfast, so I said my goodbyes, gave hugs to my family & our cats, Cheetoh & Harley. (Even though Cheetoh tends to make grumpy faces when he gets hugs) and I began my drive home. I felt a bit rushed since Indy is an hour ahead of Crown Point, & I began work at 4, but I made it with enough time to see Tyler before I had to leave for work. The restaurant was busy tonight! Pacers games always bring people out to eat downtown. I got done around 2 AM, so I am obviously very ready for bed.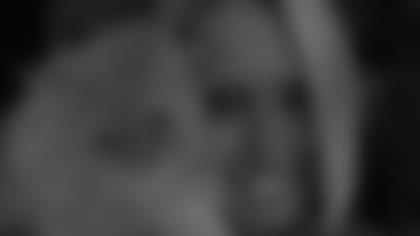 Happy Sunday! Today was the first Colts Cheer and Dance Classic! I headed over to Brebeuf bright and early! We would be performing as exhibition throughout the competition, so all of us girls decided to get there early to run through our routines together. After a bit of practicing we got a tour of the school & each looked over our schedule for the day. We all were assigned a team to escort throughout the school, to their locker room, team picture, warm up, and practice areas. I got an AWESOME team. The girls of Lighting Xtreme were all hilarious and I'm glad I got to hang out with them for a bit today. They had a great performance as well. Watching their coaches, so proud of their girls, reminded me of my old studio dance competitions with the Dance Factory of Crown Point. After escorting my team, I headed over to help out Matt Bowen in the photography portion of the competition. All the teams got a picture with the Superbowl trophy. It was cool seeing so many of the girls get so excited to be near the trophy! Once I got done over there, I got ready to perform with my team as exhibition! This was exciting. Seeing how excited the younger teams were to watch us perform made me even more proud to be part of this team and part of this organization. Our performance ended the competition, so once we were done; we began the tear-down portion of the day. Hosting a dance and cheer competition is A LOT of work. It took us a few hours but all of us cheerleaders successfully carried out all of the spring board floors and got the school cleaned up before leaving. By the end of tear down we were all a bit slap happy, but we are seriously COLTSTRONG! We all headed home & I got ready and went over to Tyler's house for dinner. It was a great end to a great day.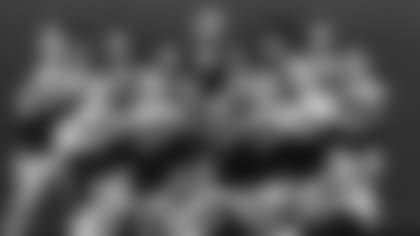 Thanks for letting me share my week with you!
XOXO, see you on Sundays, COLTS FANS!