 ](http://careyindiana.com/)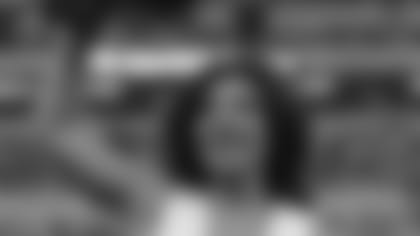 Hello Colts Fans! My name is Ciarra and I am super excited for this week's big game against the Denver Broncos!  Here is a little about me.
I work for the Department of Defense and as a dance instructor.  I live with my boyfriend and three small ponies.  Ok, they aren't ponies, but they are pit-bull mastiffs and are all pushing 100 lbs.  Walking the dogs is a challenge to say the least and definitely not a task I dare take on myself.   In my free time you can find me with my friends and family.   My friends and I enjoy shopping and trying new restaurants.  My family gets together often, if there's a birthday or holiday we are celebrating it at least once if not twice.
This is my rookie season as an Indianapolis Colts Cheerleader.  The experience has been fantastic.  We are super busy and have numerous responsibilities.  But none of it would be possible or half as fun, without this wonderful Colts organization and my teammates.
One of my favorite memories from my childhood is… Performing with the Butler Ballet in The Nutcracker.
On a successful day I… get a good work out in, get more than 5 hours of sleep and come home to a house that has not been destroyed by my puppies. 
3. One of my biggest pet peeves is…fibbing.   I always say, "Honesty is the best policy."
My celebrity crush is…  Jesse Williams from Grey's Anatomy.  I seriously feel like I need a paper bag to breathe out of every time I see him! 
My thoughts on the Colts/Broncos game:  I am so excited about the big game!  Glad to see that Peyton is being recognized for all his contributions to Indianapolis and the Colts organization.  But I am confident that our current team, Andrew Luck, and our "12th man" will pull out a win!
I hope to see all of you Colts fans at the game!  Bring the noise Blue Nation!