 ](http://careyindiana.com/)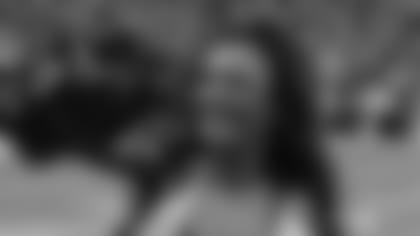 How's it going Colts fans?! I'm Cassia and I am honored to be your Cheerleader of the week, especially after another Colts win against the Titans yesterday! This is my second year as a Sweetheart of the Horseshoe and all I can say is WOW what an incredible two years it has been! I feel so blessed to have been given this opportunity and I wouldn't trade this experience for the world.
I was born in Lebanon, IN but I moved to Lake Villa, IL and spent most of my life growing up there with my parents and three brothers. It didn't take long for my heart to take me back where it belongs in Indiana! Once I graduated high school, I attended Purdue University for four amazing years and received my Bachelors in Family and Consumer Sciences Education. During my time at Purdue I was a member of Delta Zeta Sorority and the Purdue Golduster Dance Team. BOILER UP! After graduation, I quickly moved to this little slice of heaven on earth that we call Indianapolis!
I can honestly say that I am living out my dream! I have not one, not two, but THREE jobs that I would consider the "dream jobs" that I've always wanted. Aside from being a Colts Cheerleader, I am a high school Nutrition and Wellness teacher and a dance coach. How lucky am I that I get to share my love for cooking, nutrition, and dance with young minds each day under one roof?!  I cannot speak highly enough about the school district I work in and I truly have such a passion for what I do. My students and dancers are my constant reminders of how fortunate I am to be able to do what I love and I am so thankful for that.  Any free time I get, I love to hang out with my friends, family, bake, pinterest, try new things, and watch football or NASCAR.
This upcoming weekend I am venturing out to Cincinnati to watch the Colts take on the Bengals at Paul Brown Stadium! Ready to be a part of this phenomenal 12th Man and watch our boys in blue get us another W! GO COLTS!

What is the best part about your non-cheer job?
MY STUDENTS! My school has a LOT of character and my students are always making me laugh. Whether they are dancing down the hallway, making up raps about the food they are cooking, or just telling me about their day, they never cease to bring a smile to my face. NEVER a dull moment.
What would you say is your greatest quality?
My glass is ALWAYS half full :)
This Christmas you plan to…
Watch Elf on repeat and eat Turducken. My dad makes it - chicken inside of a turkey inside of a duck! Now you know where my interest in cooking came from.
What is your favorite type of music to dance to?
80's rock! Nothing screams NFL Cheerleader like some good ol' ACDC!
What is the most rewarding part about being a Colts Cheerleader?
Don't get me wrong, game day is incredible and dance has always been a HUGE passion of mine, but I can honestly say the most rewarding part is being surrounded by some of the most inspiring and beautiful (inside and out) people I've ever met. Being a part of this second family away from home is the highlight to my every day. It has taught me that personality, drive, integrity, and humbleness will bring you much more than mere talent can. It is the heart of this organization that makes it such an honor to say that I am a Colts Cheerleader.