Monday July 9- Happy Monday Colts Fans! Today has been a normal Monday. Leaving my apartment around 7:30am I made my way to work on the north side of Indy. I was able to start the day with a Senior Coffee Social at Panera Bread!  I work for American Senior Communities at one of their locations near St. Vincent Hospital. As the director of marketing and admissions, I spend most work days following up with families, visiting patients, completing paperwork and making contacts in the communities and at local hospitals.  Overall today was a typical day at work!  I left work around 6 pm to drive over to Indy Dance Academy, just off 96th and Meridian. I teach a Piloxing class on Mondays and Saturdays. Piloxing is an infusion class with boxing, Pilates and dance. I absolutely love teaching the class.  When class was done, I went to LA fitness to get a complete work out in for the day and then decided it was time to go home and clean my apartment.  I didn't get quite as much cleaning done as I would have liked to but it's 11 pm and I'm ready for some sleep!
Tuesday July 10- Back to work at 8 am. Today went very smooth at work, nothing too crazy, just the usual task in addition to preparing for a few community events that are taking place on Wednesday. I left work at 4:50 to make it to practice at Curtain Call Studio. After 2 weeks off from practice, it was great to be back and even better to see my team mates.  Practice went really well, we learned some new vamps and a cute pre game routine.  After practice I stopped to do some grocery shopping. I got home around 10:30 pm, and I am definitely ready for bed.
Wednesday July 11 – I went into work early this morning at 7 am to make sure everything was in order for a busy day. I left my building on the north side and drove to home office off of Southport Rd. We had a meeting with the other directors of marketing and admissions. It was very educational, but when it ended a little after noon I was ready to head back to my building.  The events that morning went really well.  Thankfully I'm part of a great team at work and other department heads were willing to cover for me. I got home from work around 6:30 pm and  did a quick work out in the work area at my apartment. Then I decided it was time to relax a little bit  J
Thursday July 12- I got to work early again this morning to try and get as much work done as possible.  The day dragged just a little, so when I left at 5 pm for practice I was more than happy to leave.   Practice was very hot and humid, but it went really well.  We went over vamps and cleaned the pre game routine that we had learned on Tuesday. After we finished going over all of our new routines, our trainer, Sean Bartram, was ready to kick our butts with the beep test. This running drill is something we do on a somewhat regular basis.  It's always tough, but the heat definitely made it that much more challenging! Our team did a great job!  A lot of girls did much better than they thought they would, and we all help cheer each other on. After a very productive practice I went home and did some weights before I finished the cleaning I had started on Tuesday, and I started packing my bag for this coming weekend! When I finished packing all my stuff, I realized it was midnight! Way past my bed time!
Friday July 13 – Another early day at work! Fridays are always a guess at how busy they will be, but this Friday seemed like a crazy day. I left work at 11:50 am to head to Core Pilates for an HIIT class that Sean teaches.  During the season our team is expected to attend two of Sean's classes during the month. Because I teach piloxing on Saturday, I usually have to take a long lunch during the week to make it to a cardio class. It works out well, because for my full time job I'm expected to work one weekend a month, meaning I can take a day off during the week.  The cardio class was an hour long, so after class I got ready for work again and returned to the building just after 2  pm. The afternoon flew by! I finished up some reports and prepped a few things for the upcoming week. I ended up leaving the building at 6:30 pm.  Then it was time for a long drive back to Michigan to see my family for the weekend. I arrived at my parent's house just before 11 pm. It felt great to be home, especially in a super comfy bed!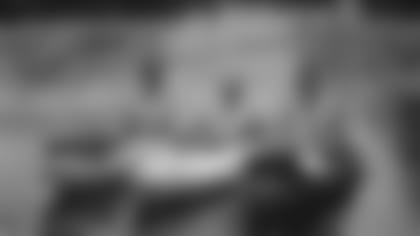 Saturday July 14- A very busy Saturday planned! I woke up and headed to the local Y for a quick workout before I got ready to drive to the Gun Lake area. My grandparents live on a small pond close to the lake. I ended up getting to their house just before noon. The visit was so much fun, my parents and siblings came down later as well as a few of my cousins and aunt. Even though it was still very humid, we were able to sit outside and visit as well as do some kayaking.  After just a short time there, it was very difficult to leave, but I had a few more people to visit. I left Gun Lake and drove north to Rockford. I was so happy to see my friend Keri and her husband Brian! They had a beautiful son at the beginning of June. I was excited to meet Will. My long lost roomie Kristine was also visiting with Keri, as well as our college dance coach, Connie, who is always so much fun to see! I'm very thankful that we all had time to get together; it had been way to long. After leaving Keri's house, I raced home to my parent's to get ready for dinner with a group of high school friends. We had a great time at dinner and then the dance that followed, but after a very long day, I'm ready for that comfortable bed!
Sunday July 15- Still tired from the day before, I caught up on a little bit of sleep before getting up to have some breakfast with my mom.  She makes a great meal J Before it got too hot outside, my sisters Brianna, Becca and I decided to go rollerblading. It was a lot of fun spending time with them and checking out all of the changes going on in Jenison. The rollerblading was very fun, but very hot, so when we got home it was time to jump in the pool! That's where the rest of the afternoon was spent. The time flew by and before I knew it, it was time to repack my bags to head back to Indy. I ate a delicious dinner with my family and then headed out the door to meet Kristine.  We left around 7:45 pm to head back to Indy. The first part of the drive wasn't too terrible, we were able to catch up, but after we got home just after midnight I was exhausted. It's another busy week starting tomorrow with work, practices and appearances! So I think it's time for me to go to bed.
Thank you for spending the week with me. Good night Colts Fans!!!