After pressing the snooze button a couple times, I finally crawled out of bed at 5:30am and got ready for work.  I am a HR Coordinator at Precoat Metals.  I can honestly say I love my job.  I began my work day with my routine tasks: approving timecards, running reports, and creating spreadsheets.  I spent my afternoon returning numerous phone calls from the weekend.  I left the office at 6:00pm and headed home to workout.  I began with a long stretch, ran on the treadmill for 40 minutes, and ended my workout with a 10 minute ab exercise.  Finally, it was time to eat dinner and watch Monday Night Football. 
Tuesday, December 4, 2012
Knowing I had a long day ahead of me, I stopped by Starbucks on my way into the office.  My drink of choice was a tall Peppermint Mocha.  After working eight hours, I went straight to the Colts Complex for practice….thank goodness for the coffee this morning!  Practice began at 6:00pm.  We did our usual warm up with game day routines followed by an extensive stretch.  Then, our very talented guest choreographer, Michelle, came to clean our special Christmas halftime performance we have planned for you. When she was finished, it was time for each squad to audition our sideline routines to make sure they are game day ready.  By now, it was 9:00pm and time for fitness with our teammate and fitness captain, Erin B.  I think she knew we were all exhausted, so she had planned a fun workout for us.  We participated in squad relays.  As you can imagine, we are a very competitive group of women.  Squad 4 ended up winning the bragging rights.  (PS. I am the Captain of squad 3) I couldn't have asked for better way to end my busy day.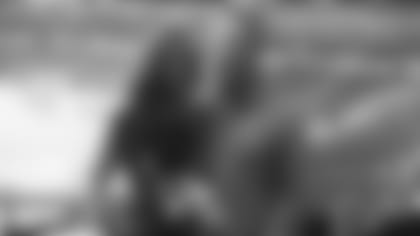 Wednesday, December 5, 2012
I slept for four hours last night before my alarm began blaring.  It was time to wake up and head into the office for a meeting.  I had a very difficult time waking up because my body was aching from practice and all I wanted to do was sleep!  Don't worry, I made sure I had time to stop and get coffee. J   After surviving a 12 hour day at work, it was time to go home.  As soon as I got home, I cleared my head by hopping on the treadmill to run.  Once my workout was over, I enjoyed a peaceful evening with my boyfriend, Ross.  We made dinner and watched Batman: The Dark Night Rises.  If you have not watched it, I highly recommend seeing it!
Thursday, December 6, 2012
Good Morning!  Normally I would have practice tonight; however, it was cancelled this evening.  This worked out well for me because I needed to get started on my Christmas shopping.  When I left the office around 5:30pm, I went to the mall.  I quickly buzzed in and out of the stores and bought the items I needed.  Once I got home, I spent an hour reviewing all of our routines for Sunday.  After I finished, I was ready to call it a day.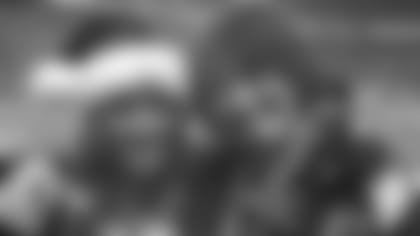 Luckily, my workday went by fast because I'm very excited for this weekend.  My parents are coming in town to visit and to attend the game on Sunday.  Since they live in my hometown of Evansville, I only get to see them about once a month.  After work, I hurried home to work out and clean the house.  After all my busy work was complete, I watched Christmas movies and had a quiet night to myself. 
Saturday, December 8, 2012
There is no sleeping in for me on Saturday's.  As soon as I woke up, I made myself a cup of coffee and began my busy day.  I started packing up my game day bag until it was time for me to head to my morning workout session at Core Pilates and Fitness with our trainer, Sean.  We are very fortunate to have Sean as our sponsor and trainer because he really pushes us to look our best all season long.  After my workout, I met up with my parents for lunch.  I was ecstatic to see them!  We spent a couple hours together before it was time for me to head to the Colts Complex for practice with the Jr. Colts Cheerleaders.  I really enjoy working with these girls and they always put a smile on my face.  I can't wait for you to see their halftime performance at the game tomorrow.  Once practice was over, I went straight to Stone Creek where we had our team Christmas dinner.  We truly had a wonderful evening together.  Tomorrow will be a big day for the Colts community so be sure to cheer extra loud!  Goodnight!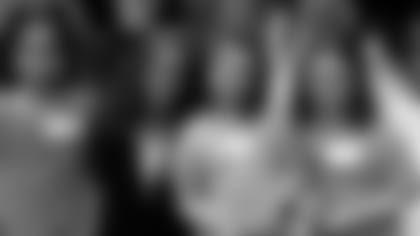 We had to be at the stadium by 6:30am for our morning field practice.  Once practice was over, we went back into our locker room where we ate breakfast, relaxed and got ready for the game.  Today was our Christmas game, so we wore our Christmas uniforms and danced to holiday music.  We look forward to this game every year!  As you may have noticed, they announced which cheerleader will be representing the Colts at Probowl.  This year my team voted me!  I am truly blessed and honored to have been selected to represent this team.  I have so much passion for what I do; and when I made the squad five years ago, I never dreamed I would be where I am at today.  So to all of my teammates and fans, thank you!  I'm very thankful my friends and family were at the game today and were able to go to dinner afterwards to celebrate.  They have been a great support system throughout my cheerleading career.  AND….what an awesome win today!!!  WE ARE COLTSTRONG! 
Be sure to watch for Blue and I as we venture to Hawaii for Probowl 2013!!! J
Thank you for taking the time to read about my week.  I will see you on the sidelines at our next home game against the Texans!  Happy Holidays!