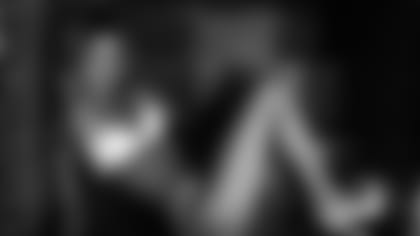 ](http://www.colts.com/cheerleaders/Ashli A./c54a98fc-92f1-48a8-9fe0-66200e295d10)
Good morning Colts Fans! This is my 6th season as an Indianapolis Colts Cheerleader. I have had an absolutely amazing tenure with the Colts. I hope everyone had a wonderful holiday weekend with family and friends.  I could not have asked for a better Christmas.  I spent the weekend at home in Greenwood with my family and our teacup yorkie puppy, Lili. I am very excited that I have today off work due to the holiday.  I am the Director of Patient Care at Beeson Aesthetic Surgery Institute. We see patients in the office on Mondays, Wednesday and Fridays and our surgery days are Tuesday and Thursdays. I woke up early and my brother, Austin, and I went to LA Fitness to work-out. I put him through a training session and lets just say ... he barely made it through : ) After working out, I headed back home to Carmel to do Christmas shopping with my mom.  I saw alumni cheerleader, Krystal, at her Bare Essentials store.  After shopping, I went home, and I worked on the cheerleader fitness schedule and sent out the January workout calendar. I also logged the workouts into the Core Pilates System. I have really enjoyed being the team fitness captain this season as I love to inspire and motivate my teammates to look and feel their personal best. I recently obtained my Piloxing Instructor Certification and became a member of the PIA. I am really excited to start teaching at Core Pilates very soon! After a great day, I fell fast asleep because I am back to work tomorrow.
Rise and shine! It is 6am and today is a surgery day at work. I visited with the patient and her family prior to surgery, took pre-op photos and downloaded them for the surgery case. I worked on consultation notes, anesthesiologist credentialing charts and caught up on patient calls and insurance status responses. I visited with the patient's family in the surgery center while the patient was in surgery to ensure that we had exceeded their expectations. We strive to care for our patients like our own family members, so that our patients feel as if they are on a relaxing get-away vacation. After my busy day at work, I met Colts Cheerleaders, Abbey F and Bree F, as well as alumni cheerleader, Jessica M for sushi at Sakura. We had a great time catching up and enjoying my favorite food, sushi. I ordered the Hawaiian roll with extra spicy sriracha sauce. I like really spicy things!  
Hello! 6:00 am comes so quick!  Today, is an early wake-up call for a patient day at work.  I had a staff meeting with the doctor and our nurse, Lesley, as soon as we arrived at the office. We then saw patients all day. After a busy day at work, I headed to LA fitness to kickbox, one of my favorite workouts! I met my friend, Laura, and cheerleader, Brittany B. We boxed for an hour and then lifted weights. It was a great way to end the day. I went home, caught up on a few emails and relaxed with my chocolate-mint holiday candles with what time I had left to spare. Good night!
6:00 am comes early again!  Today is surgery day. I made a quick stop to Starbucks on my way to work to get a Skinny Peppermint Latte (I was their 1st customer of the day!) I visited with the patient and her family prior to surgery, took care of consent and finance information, etc. After another busy day at work, I am off to the gym. I couldn't wait to change out of my business clothes and into tennis shoes and workout clothes! I did the 1000 workout, which is 1000 circuit movements with and without weights. It seems a little crazy if you have not done it before, so I got quite a few stares. Believe it or not, I still had energy to spare, so my boyfriend, Eric, and I went to see the movie "New Years Eve." It was a cute movie! After the movie, I headed home and fast asleep I went.
TGIF! It has been an extremely busy week with patients coming in town for the holiday weekend, etc. Today, is another patient day full of post-surgery patients, consultations, pre-ops prior to surgery and non-invasive procedures that we do in our office. After work, Eric and I met our friends, Stephanie S and Kaiti K, former cheerleaders, and their husbands for dinner at Sensu in the Carmel Arts District. Stephanie lives in South Carolina and is town to see family and friends for the weekend. Her daughter, Livia, our future Colts Cheerleader, is so adorable! Good night!
Good morning - I love Saturdays! Typically, we have mandatory workouts at Core Pilates on Saturday mornings, however, we do not have workouts today due to it being NYE. Instead of Core today, I headed to LA fitness and did some lifting and ran sprints.  Even though we do not have any more home games, words cannot describe how excited I am to be a part of my 3rd and final Super Bowl XLVI as Indianapolis is the Host city this year! We still have practices and mandatory work-outs as we want to look our best to welcome everyone to our wonderful city and show our hoosier hospitality! This year, my friends and I decided to stay in to ring in the New Year. I watched the ball drop with former cheerleaders, Cristina, Hilari and Jennifer, who we call "Pocket," just to name a few. I have met so many talented, beautiful women these past 6 years who will remain my friends forever!  
Happy New Year - I am excited to see what 2012 brings! Last day with me. Today, I woke up, went to church and spent the day watching football, cleaning house and getting ready for another busy work full of work, workouts and practices to prepare for Super Bowl, which will be here before we know it! I ended the day with dinner at Tomo with a group of about 10 friends. I hope that you enjoyed spending the week with me and meeting me on the sidelines.  I have been very fortunate to have met so many wonderful Colts fans and amazing experiences throughout the past six years ...