 ](http://careyindiana.com/)
Hey Colts Fans! My name is Anna and I am excited to be kicking off the Cheerleader of the Week for the 2013 season and share a little about myself with you all! 
**ANNA'S SWIMSUIT PHOTO GALLERY**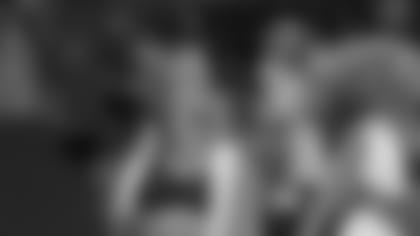 I am a marketing coordinator for a law firm in Carmel.  I love my job and I am truly blessed to have the coworkers that I do.  I have been married for three years to a wonderful man and we have two crazy Labradors.  During the summer, we spend all of our free time at my family's lake house.  Our dogs would never come out of the water if we didn't make them.  My family is very competitive, so games at the lake are always happening. Catch Phrase is one of the games that we play the most.  My husband and I may be the most competitive people in the group and neither of us likes to lose! I have countless memories with my family at our lake.  It is one of my favorite places to be! Of course being at Lucas Oil on game day is a favorite as well.
This will be my third season as an Indianapolis Colts Cheerleader and each year my experiences and memories get better.  This organization is the best in the NFL.  Everyone supports each other and is one big family.  Last Friday, we had our calendar release party at Latitude 39.  It was a blast! Having the fans come out to see the calendar for the first time was so much fun.  We are so thankful to everyone that helped put on that event and to everyone that came.  If you haven't seen the new calendar yet, you need to get your hands on a copy!
Since we are only two weeks away from the first home preseason game I thought I would answer some questions that we, as cheerleaders, get asked a lot as well as some fun and interesting facts about myself.
Q: How often do you practice and where do you practice?
A: We practice Tuesday's from 6-10pm at Curtain Call Dance Studio and Thursday's from 6-10pm at the Indiana Farm Bureau Football Center.  We also are at Core Pilates and Fitness once a week for our workouts. 
Q: What does your game day schedule look like?
A: If it is a 1:00pm game, we arrive at Lucas Oil Stadium at 6:30am.  We first go practice on the field for an hour.  After that, we go back to our locker room for some breakfast and Tyler Mason Salon and Spa is there to make our hair and makeup look great! We then split up into groups and do game day appearances at various locations around the stadium.  Then it is game time! It is a long day but it is so much fun!!!
Q: Is Colts Cheerleading your full time job?
A: All the cheerleaders either have full time jobs or are students on top of our cheerleading requirements.  We like to joke that cheerleading is our full time hobby on top of our full time jobs.  We work hard at what we do and it is a huge time commitment but we love every second of it!
Q: Do all the cheerleaders get along?
A: People find this hard to believe, but we do all get along.  The Colts organization and our Coach pick very intelligent, polite and caring women to represent the Indianapolis Colts Cheerleaders.  We are all very supportive of one another and get excited for each other's opportunities and accomplishments.  These girls make me better every day and I learn something new from each one of them. I am so lucky that they are my teammates. 
Q: Do you hang out with the players?
A: We do not hang out with the players.  We both have a job to do within the organization and those jobs are very separate.  We are huge fans of our team and love to cheer for them!
Q: What's your favorite thing to cook?
A: Pan seared filets. For special occasions I make these with a red wine sauce on top.
Q: The top 5 songs on your iPod right now:
A: I am a big country music fan so my top five songs are:
      Crash My Party by Luke Bryan
      Beat This Summer by Brad Paisley
      Sure Be Cool if You Did by Blake Shelton
      I Want Crazy by Hunter Hayes
      Runnin' Out of Moonlight by Randy Houser
Q: When you're not in your cheer uniform you're usually seen wearing...
A: Jeans, a nice top, and heels. I love shoes, they are my guilty pleasure!
Q: One thing your husband does that drives you crazy (but you still love him nonetheless)?
A: My husband is the world's pickiest eater! It is always a struggle to decide what we are going to eat or where we should eat if we go out. He could live on hamburgers and nothing else!   
Q: One thing you're most looking forward to this season?
A: I am really looking forward to the Broncos game. There is going to be so much energy in the stadium and will be so much fun to cheer at!
I hope that you enjoyed reading this and learned something about the cheerleaders that you did not know before.  Thank you for being the best fans in the NFL and I will see you on the field soon! GO COLTS!