 ](http://careyindiana.com/)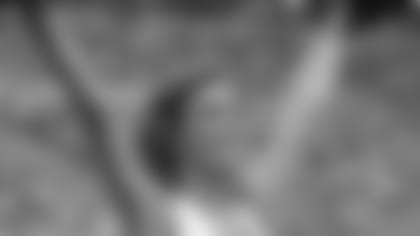 Hey Colts Nation! What a great start to the season with a win against the Oakland Raiders this past Sunday! As Cheerleader of the Week, I'm excited to share some fun facts with you about myself. Hope you enjoy my story!
My first year as a Colts Cheerleader was in 2011 when Indianapolis hosted Super Bowl XLVI. It was incredible to have the opportunity to experience such a prestigious event as part of the Colts organization. I actually had my most embarrassing moment happen that week while filming Late Night with Jimmy Fallon. To prepare for the episode, we were part of the Tuesday night filming on the circle in downtown Indianapolis. In one of the scenes, we had to run up the stairs on the circle after Jimmy, cheering loud and proud. I guess I was cheering a little too hard and running a little too fast because I tripped on the stairs and face-planted inches away from Jimmy Fallon, his crew, fans watching on the street, and the camera! Even though I was mortified to have fallen in front of so many people, I wouldn't have changed a single moment of that entire week. It gave me memories to last a lifetime!
When I am not cheering, I work at Merrill Lynch as a financial advisor. I graduated with a finance degree from the Kelley School of Business at Indiana University. Even though I am a huge nerd with numbers during the day, I love having fun with my family, friends, and my two-year-old Border collie, Dega. I was born and raised in Indiana and am proud to say that I have been a huge Colts fan my entire life!
I am now entering my third season as a Sweetheart of the Horseshoe and am thankful to say that, even with the amazing Super Bowl memories, I am more excited for this season than I was my rookie year. The Colts Cheerleaders are an amazing group of women that work extremely hard and are incredibly supportive of each other. After meeting the alumni cheerleaders from the past 30 years, it has made the honor of being part of this legacy so much more special because I have seen the lifelong friendships that started from this team. I am beyond thankful that I have been blessed to be an Indianapolis Colts Cheerleader!
Hope to see you all at the games this season! Cheer loud and proud so we can watch another victory against the Miami Dolphins this Sunday! Go Colts!!
Questions: My most over-used saying is…
I guess my most over-used saying would have to be, "Oh my gosh!" I talk to someone new almost every day. When I learn something new about a person's life I almost always respond with "Oh my gosh!" I am constantly learning new things and will keep learning as long as I live so that phrase will forever be a part of my vocabulary! The best time of day is _ because _
The best time of day is the morning before I leave for work because I get to wake up my sleeping puppy and snuggle with her. She is extremely hyper, except for in the morning. I love watching her stretch and yawn as she slowly wakes up. Guess she takes after her mama!  I'm afraid of…
I'm afraid of the dark!! Even at 27 years old I do not like being in the dark by myself. The fear of the unknown is not a comforting thought when it's in the same room as me. The wisest thing anyone ever told me was...
"All our dreams can come true, if we have the courage to pursue them." – Walt Disney
I have this quote on display in my office so I look at it every day. People will tell you at different points in your life that you can't do something or that a dream you have is impossible. If you have the passion and drive to achieve a goal, go after it! It is only impossible for them because they don't think they can achieve it themselves. You are not them! You can do anything you put your mind to if you have the courage to work hard and go after that dream! What no one realizes about Colts Cheer is that…
No one realizes that Colts Cheerleaders are masterminds in organizational and time management skills! It is very difficult to work a full-time job or be a full-time student and be a Colts Cheerleader. The number of hours we devote to practice, workouts, appearances, and game days is very high every week so I believe it takes a special person to be able to maintain a balanced life in every category.