Happy Super Bowl Sunday! Today is the biggest gameday of the year.  Unfortunately our Boys In Blue aren't participating, but I am so proud of their playoff berth.  I'm only half way through my day and it has already been a long one. My mom, sister, and I went to a Daughtry, 3 Doors Down, and Aranda concert, in Louisville, last night. The concert was at the Louisville Palace. It's a very unique and beautiful venue. We had a blast and made some unforgettable memories. It's safe to say that the three of us are forever "groupies!" Afterwards, we headed back to Boilermaker land! I was definitely looking forward to the "Harbowl" tonight, and Beyonce, of course!
Today was a rough one! I am officially 100% behind a petition to make the day after the Super Bowl a national holiday! I watched the whole game, and was so happy that the 49ers came back and put themselves in a position to win. I must admit that I wanted Baltimore to win because they have represented the AFC so well throughout the post season…Today I got up around 6:30am and headed into work. I work full time at the Naval Surface Warfare Center in Crane, IN. I'm an electrical engineer, and I monitor obsolescence for a couple different systems. I needed to go to the gym after work today, but I was so exhausted. I went home and fell asleep on the couch by 7pm. I even missed watching "The Bachelor!"
I spent another day at work trying to get things prepared for some meetings I have coming up. I have two large presentations due this month that I can't procrastinate doing. Anyone who knows me knows that "Procrastinator" is my middle name! My husband, Derrick, and I went to the girl's basketball sectional tonight. I'm a Barr-Reeve graduate and he's a North Daviess alum. If you're from southern Indiana you can probably guess that we don't like one other much on days that our teams play each other. We LIVE & BREATHE high school basketball, or most sports for that matter. We also only have one team that we mutually agree upon, and that's the Indianapolis Colts. Otherwise we are always rooting for rival teams. (Purdue vs IU, Cardinals vs Cubs) Both of our high schools are very small and in small communities. It makes it hard to cheer against the other team when we know so many kids on both teams. Fortunately for myself, my Vikings came away with the W in a very hard fought game!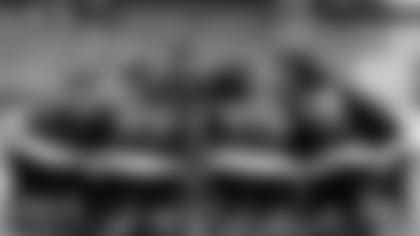 It was another typical day around here! I headed into work around 7am today. I wanted to get there decently early so I could get to the gym and back home before supper time. I had to do some online training today, and that took up the majority of my work day. After work I headed to the gym on base. I have found that I love the Nike Training Club app for iPhones. It is a high intensity workout and allows me to burn a large amount of calories in a small amount of time. The workouts on this app are the closest I can find to the workouts we do with Sean, our trainer at Core Pilates & Fitness. After melting away 550 calories in 35 minutes, I was ready for supper! I headed home and put a spaghetti squash in the oven. I topped it with some Cajun seasoned chicken that Derrick put on the grill. I'd have to say that meal is one of my favorites!
I headed into work early today because I had a long day ahead of me. I left work early to head to Indianapolis. I had an appointment with one of our sponsors, Indy Laser. This was my first time visiting their facility and it was amazing. Their staff is great and I highly recommend their services. I also had to stop by the Colts Complex to turn in my uniforms for the year. I was sad to give it all back, but I'm very hopeful that this year's auditions will go well. I had some time to pass in the late afternoon, so I stopped in at ESPN 1070 The Fan's broadcasting studio. I've become friends with "JMV" and I wanted to go watch his radio show live! My dream job is to be a sports reporter, so I find this field of work very interesting. I then went over to my teammate's, Cassia and Allegra, apartment to visit. Our friend Sable was there also. You might recognize Sable from the front cover of our 2013 Colts Cheerleader calendar! Cassia and I then went to Curtain Call dance studio to take an audition prep class. Even though we've been on the team, it's very important to keep working on technique and flexibility. It's also fun to just DANCE!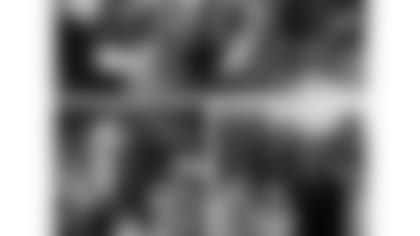 I spent another day at work trying to finish mandatory training. Fridays are usually slow due to a lot of people being out of the office. Today was no different. I found myself watching the clock and impatiently waiting for the weekend! I hit the gym before leaving base and rushed through my workout. Derrick and I had made plans to go out with friends tonight. We met up with some of his coworkers and ate at Buffalo Wings & Rings in Bedford. I love sports restaurants and I was able to watch the replay of the IU vs Illinois game on BTN. I missed the dramatic finish while I was at dance class. A fellow Boilermaker was eating dinner with us, so we had to poke fun with our Hoosier friends about the disappointing loss! After dinner we headed to what is called the "Sugar House." One of Derrick's coworkers has a business in making natural maple syrup. He and his 7 siblings have tapped trees, boiled the sugar water, and made maple syrup for years. Many people spend their weekends helping out at the Sugar House and visiting with friends. I can't wait to go again!
Today has been a much needed lazy Saturday. I watched A LOT of basketball. This evening I went back to my alma mater to watch the girl's sectional championship game. Unfortunately Barr-Reeve girls lost, but it was to a very experienced and talented team. I stopped by my mom's house after the game to visit with my family. Derrick and I then went home and watched Notre Dame beat Louisville in their 5 OT thriller. I won't forget watching Syracuse and UConn battle through 6 overtimes a few years ago, and I don't think I'll ever forget this game either. Thank you for reading about my week. I hope to see you all next season at Lucas Oil!