Monday:  This morning I continued to celebrate the Colts victory over the Titans. Luck's screen pass to Ballard to seal the victory was nothing less than thrilling! This week happens to be one of my favorite weeks of the year. I really love Fall and have been looking forward to Halloween for months! I've carved a pumpkin every year for as long as I can remember so after work my boyfriend, Brad, and I went and picked out pumpkins, turned on scary movies, and carved two really great looking jack-o-lanterns. How is it that no matter how careful you are, that stringy mess inside the pumpkin always ends up past your elbows and all over the floor?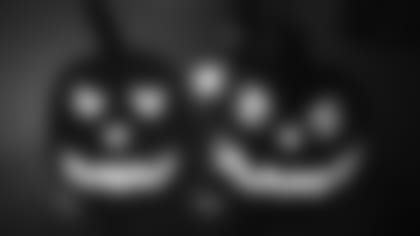 Tuesday included work at my day job as the Office Manager of a home lending company, my usual 4 mile run at lunch and then driving to the Colts complex for practice.  Tonight we rehearsed for our "Salute to Veterans Day" half-time show which we are performing at this weekend's home game against Miami. Our choreographer put together an incredible routine which includes a swing dancing portion featuring our local active military, local dance studios and junior cheerleaders. Megan, Stephanie and I will be singing a version of "Don't Sit Under the Apple Tree" while our squad mates, decked out in sparkly WWII era costume, perform a dance. I have a feeling it's going to be a brilliant show!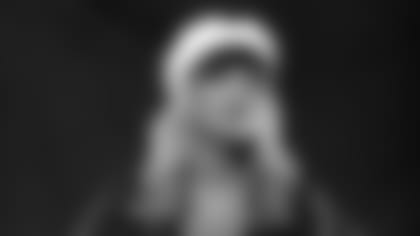 Wednesday: Happy Halloween! Everyone at work showed up in costumes today. In attendance were Buddy the elf, Hulk Hogan, Psy, and John Belushi  from Animal House to name a few. I was selected to judge the chili contest and gave the award to Bryan. Everyone's was delicious but I was especially fond of his white chicken chili! After work and a crazy workout at Core Pilates, Brad and I drove around some neighborhoods in Carmel looking at kids in their costumes and contemplated throwing sheets over our own heads and knocking on a door or two. After watching the movie "Halloween" for probably the fifth time in the past month, it was time to catch up on some sleep.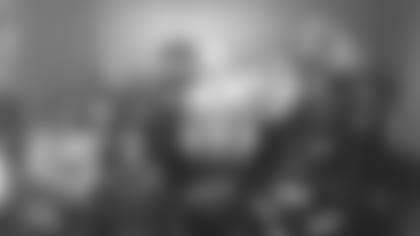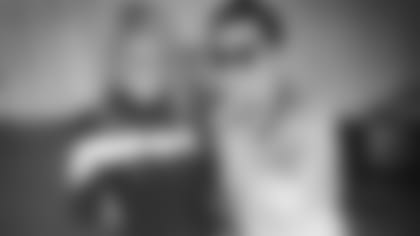 Thursday: Traditionally the day after Halloween starts my Christmas season. Yes, I'm one of "them"! I played Christmas music on my computer at work all day and began organizing a holiday food drive for our office to support Gleaner's Food Pantry. After work I drove to the Colts complex for an appearance that involved making Christmas cards which will be sent to our Troops. I'd like to take this opportunity to thank all of our Veterans for serving, including my dad who is a Vietnam Vet.  I went straight from the appearance to a full dress rehearsal of our halftime show with all of our special guests. We're all so excited to perform this for our Troops, our Veterans and their families.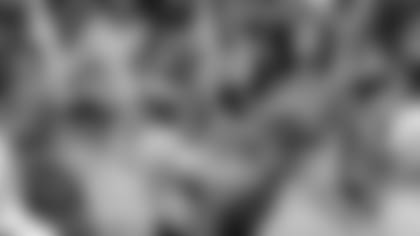 Friday: TGIF! This morning, I threw on my blue Friday attire and headed into work. Following a long day looking forward to the weekend, I joined some friends and girls on the squad at Naked chopstix sushi restaurant to celebrate my friend Lindsay's birthday. I love getting to spend so much time with the girls on my squad at practices and appearances, but it's getting together outside of those events that we really let loose. I got a decent abdominal workout from the amount of laughing I did tonight.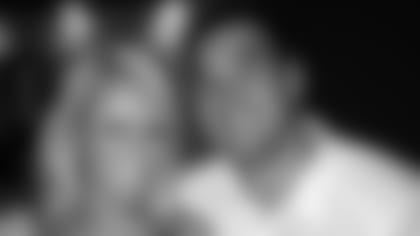 Saturday: I began my day earlier than I'd liked to but I had to get up for a hair appointment at Tyler Mason with my stylist Christina to prepare for game day. I scheduled it early because immediately following I was headed to an appearance at the Greenwood Park Mall.  Megan M and I had a wonderful time meeting a lot of awesome Colts fans and hearing about their excitement for the game against the Dolphins.  I normally am NOT a fan of shopping but following the appearance, I stuck around the mall and updated my fall wardrobe. A little later I stopped by Sun Tan City for a spray tan, went home, packed my game-day bag, and rehearsed the rest of the night!
Sunday:HAPPY* *GAME DAY! I Woke up at 4:30 and was in the locker room by 6:00 am. It sure didn't feel like I got an extra hour of sleep last night! We had a full half-time rehearsal on the field with our dance partners – military guys who agreed to perform with us. Josh, my partner, is a current Marine who informed me that he found out he was doing the show the night before. He learned the entire routine this morning!  After practice, I enjoyed our incredible locker room breakfast, went to hair and make- up and performed with some of the girls in the Fan Zone. Before I knew it, it was GAME TIME. We put on our military-inspired uniforms and took the field. The half-time show went beautifully other than the microphones cutting out for the last bit of our song. The guys danced so well and were such good sports to perform with us. It was an honor to pay tribute in this way. The Colts victory over Miami was so exciting and to find out that Coach Pagano was in the locker room made it even better! I celebrated following the win with my boyfriend, my parents, and my grandparents at The Rathskellar, went home and crashed in bed!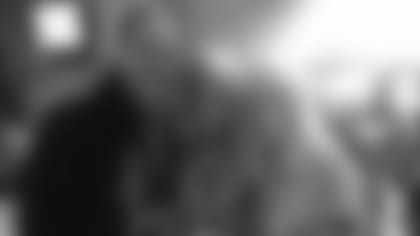 Thanks for sharing my week and I'll see you on the sidelines! GO COLTS!