Well its Monday morning again and my alarm goes off at 6 am for work.  Coming off of a game yesterday I would do anything for a few more hours of sleep!  But you can only hit the snooze button so many times : ) I am out the door on the way to work by 7:40.   I live and work downtown so it's great to have a quick drive to the office!  I love driving through downtown Indy when the city is just starting to wake up.  I always knew I wanted to work in a city after college, and Indianapolis is the perfect fit for me.  I work as a sales consultant for a media company.  I just graduated from Indiana University in May and this is my first job out of college.  I love working in sales as well as all of the people I work with.  When 5:00 rolls around it's time to head home! When I get home from work I head to the gym at my apartment.  I love only having to walk across a courtyard to workout.  Our gym is brand new and all of the treadmills have TV monitors on them.  I can watch E! and catch up on what's going on with my favorite celebs while going for a quick run. After my workout I head back to my apartment to relax and eat dinner. Before getting to sleep I review the routines we've been working on.  Tomorrow is Tuesday, which means we have practice.  I definitely want to be prepared and ready to have a successful practice!  By 10 pm it's lights out for some much needed rest! 
Good morning Colts fans! Thank goodness that it's much easier to wake up on Tuesdays! On my way to work this morning I decide to stop by Starbucks.  Chai tea lattes are my guilty pleasure.  Tuesdays are one of my longer days so I need to kick off the day right!  Work was very busy today so 5:00 came quickly! After work I head straight to our studio for practice.  I always look forward to practice to see my teammates and, of course, dance! Tonight we cleaned a few routines and learned a few more.  It was definitely a productive practice.  I love all of the routines we worked on and cannot wait to perform them for all of our fans!  After practice I head back home.  I live with my teammate Cassia.  Our lives are so busy so when we get home from practice we catch up on each other's lives for awhile while we get things ready for the next day.  But before you know it we were both in bed and ready to call it a day!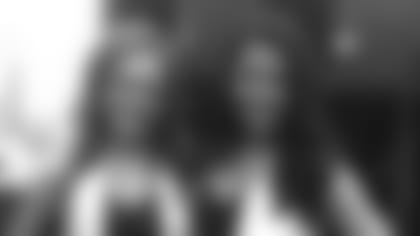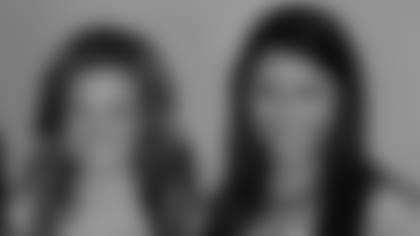 We've made it to Wednesday! 6 am rolls around and I am up for work.  I have some great sales at work so I feel good about the day.  I usually go home to relax after work on Wednesdays, but today I have a dentist appointment.  Lucky me, I have my cleaning scheduled with a great dental hygienist, and very own teammate, Nicole K!  I'm not a fan of the dentist so it was nice to see a familiar face.  She did a great job, and I walked away having a great experience! I headed on home after the dentist to find "The Notebook" on TV.  Definitely a classic for Cassia and I. Cheesy, but still so great!  We hang out and relax for awhile before getting stuff ready for the next day.  Tomorrow is Thursday, which means practice again!  I always pack everything up the night before because I feel like I leave with a million bags in the morning.  I don't want to forget anything!  Today seemed like I was on the go all day.  I'm definitely in need of some sleep.  Good night Colts fans!
I woke up to such a rainy day! That always makes it more difficult to get the day going.  It definitely calls for another Starbucks run before heading to the office.  At work everyone agrees that today is one of those days that you want to curl up on the couch and watch movies all day.  Thank goodness the sun is out by the time I head to practice. Our coach, Theresa, and our intern, Kristen, surprise us at practice with a sweet treat of some amazing trail mix they put together for us.  It definitely put a smile on all of our faces.  It was very thoughtful of them!  We learned a new routine tonight and cleaned two other ones.  Practice was short and sweet but we got a lot done.  We've definitely accomplished a lot this week.  After practice Erin held a workout for us.  It was pure cardio, which can be tough but definitely rewarding in the end!  After practice I headed on home. The end of the week is almost here!
TGIF!  Fridays are casual days at work, which is a nice treat at the end of the week.  My manager was awesome enough to bring us in breakfast this morning too.  Today is off to a great start!  Fridays are my busiest days at work with last minute sales coming in.  5 o'clock comes sooner than I realize which is fine with me because that means it's the weekend!  I head on home after work and change because I'm meeting by best friend Alex for dinner.  I was on the dance team with Alex in college.  She's a senior at IU this year and came home for the weekend.  We always make plans to see each other whenever we can because we have such busy schedules!  We went to this great little sushi place in Zionsville.  It's always good to see her and catch up.  After dinner I head on home and finally RELAX!  The weekdays are always so busy so by the time Friday night rolls around I'm ready for some R & R.  I stay awake just long enough to watch Making the Team (for those of you who don't know, that's a show about the audition process for the Dallas Cowboys Cheerleaders) and shortly after I'm fast asleep!
It's the weekend!  I still wake up fairly early on the weekends.  I'm up at 8:30 today to get my apartment ready for my mom to come tonight.  She's driving down from Chicago to do some shopping for my apartment with me.  Cassia and I have lived in our apartment for only a few short months, and we still have some major decorating to do!  At 11 I have my TRX/Reformer workout at Core Pilates in Carmel.  Sean, our trainer, is always very encouraging which helps us get through the tough workouts.  He's great!  After the workout I head on home to get ready for my appearance this afternoon.  The appearance was in Whitestown and it was a fundraiser for Kathleen Hume who is battling ALS.  It was held outside, and it was a perfect, Fall day for it.  They had several events going on from raffles to corn hole tournaments to raise money.   I took photos and signed our poster for people at the event.  It was great to see so many friends and family come out to support Kathleen.  There were even some people there who had never met Kathleen but heard her story and came to the event.  It was all very moving and a wonderful way to spend a Saturday afternoon.  When I got home my mom was already there, and we headed over to Noodles and Company for a quick dinner.  It's our go-to whenever we're extremely hungry! It's so good to have my mom here.  I miss her dearly, and I look forward to any chance I get to see her.  We're going to take it easy tonight and watch some movies.  We have a long day of shopping ahead of us tomorrow, and we need to be well rested!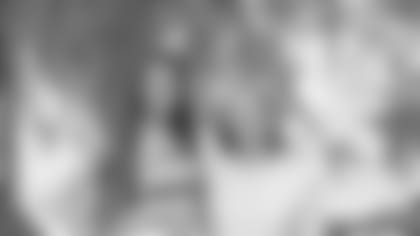 Good morning!  It feels weird to not have a game today!  My mom and I started the day out with brunch at Taste in Broadripple.  It's a great atmosphere and it was such a beautiful morning that we dined outside.  Afterwards we head up north to the Keystone and Castleton area for some shopping!  I was in need of some new clothes for work since Fall is finally here.  We also picked up a few things for the apartment.  My mom had never been to Clay Terrace before so we took a drive up there and walked around for awhile.  My mom and I love shopping together.  We had such a great time!  We also did our typical Target run to pick up some things I needed for around the house.  Of course we left with more than we really needed.  That always seems to happen there…. Once we got back to my apartment, we set up some the things we bought for it including wall art and a coffee table for the living area.  It's all finally starting to come together!  My mom and I made a quick dinner before she headed back to Chicago.  I'm so glad I got to spend some time with her.  I plan on relaxing for the rest of the night and watching some Sunday Night Football!  It was a busy but fun-filled weekend.  I wish I had one more day off, but tomorrow I start the entire routine over!
Thank you so much for letting me share a week of my life with you Colts fans!