 ](http://careyindiana.com/)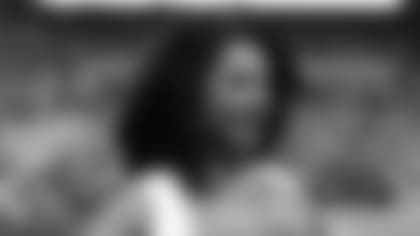 I am originally from Gurnee, IL, a suburb of Chicago. I have been dancing since I was 3 years old and received all my dance training from Dancenter North in Libertyville, IL. Some of my best memories are from the time spent at my dance studio.  Along with dancing at my studio I was also a member of my high school's varsity poms team as well as an IU Redstepper during my time as a student at IU Bloomington. Go Hoosiers! I can honestly say that each of my dance experiences has led me to this opportunity of being an Indianapolis Colts Cheerleader.
Aside from being a Colts Cheerleader I am an employment consultant for Gannett, a leading media and marketing solutions company. This is my first job since graduating from IU and it has been such a wonderful experience. I work with such a great group of individuals who make coming to work every day so enjoyable. I can't wait to see what the future has in store for my career!
I always enjoy the opportunity to travel! My first trip to Europe was when I was 6 months old! My family has relatives in Germany so we try and see them as often as we can. While visiting family, we always make a point to visit another country too; I have been to Austria, France, England, Scotland, Wales, Spain and Ireland. Traveling with my family has also made for some of the best memories from my childhood. I hope to one day make it to Serbia because my mom's side of the family is from there and I have heard that it is absolutely beautiful!
I do want to thank my friends and family for their amazing support throughout the years!   My parents have never missed a single dance performance; they always make it a point to drive down from Chicago every Sunday to come see me dance on the sidelines. I am truly thankful to have them share this experience with me.
I also want to thank all of the amazing Colts fans out there! My experience as an NFL cheerleader would not be the same without you all. I look forward to cheering on our Boys in Blue with you as our season continues!

This is your second year on the squad, what are some changes you have noticed since your first year?
The one change that trumps them all for me is the choreography!  We have all new choreography for all of our routines this year.   I have thoroughly enjoyed it all and I hope our fans do too!How did you become a Colts fan having grown up near Chicago?
While I did grow up in Bear Country, I did attend school at IU Bloomington.  I had a lot of friends that were Colts fans and I have to say that they showed me the light! I also had the opportunity to perform at a few Colts games as a Redstepper and I absolutely fell in love with the atmosphere and the overall game day experience at Lucas Oil. I can honestly say that I have been converted to a Colts fan for life no matter where I end up!If you could go back in time to one event in your life what would you relive?
While it's not necessarily one event, I would want to go back and relive college and the amazing four years I had at IU.  I had such a wonderful college experience that I wouldn't trade for the world. From being a sister of Pi Beta Phi, to helping to raise money for Riley's Children Hospital through IUDM, I took advantage of every opportunity I had at IU. I am proud to call myself a Hoosier!Favorite Christmas memory?
One Christmas my family rented a house near Innsbruck, Austria and we spent Christmas there. The house was located on a mountain and looked like something out of a fairy tale. We spent the trip sledding, cross country skiing, and travelling the area. Definitely a Christmas I'll never forget!What are you looking forward to the most about playoffs?
A home game!  Last year we only had an away playoff game and I remember thinking how amazing it would be to cheer at that game.  I can't wait to see the energy in LOS at our first playoff game and of course a Colts win!