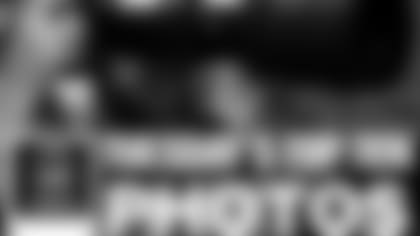 ](http://www.colts.com/photos/tuesday-top-ten.html)[ Today's Top 10 photo gallery shows you behind the scenes images of the Colts Complex the week leading up to the Broncos game. 
This gallery will give you a perspective of the Colts that not many people get to see. 
1) A "fly on the wall" angle of Coach Pagano during his press conference. 
2) What it looks like from above an Andrew Luck locker room interview. 
3) A close up of Greg Toler hanging out at his locker answering a few questions about the Broncos. 
4) Up close and personal in a game of corn hole. 
5) Spoting Antoine Bethea in the weight room...from a distance. 
6) Experiencing the lighter side of Robetrt Mathis when a reporter asks him about getting to sack Peyton Manning. 
7) Antoine Bethea getting his wrists tapped for practice in the training room.
8) Following Josh Chapman out the door to the practice field.
9) An ants perspective of Matt Hasselbeck and Andrew Luck walking down the hallway back to the locker room following practice.
10) A quick interview with Robert Mathis for NBC Sports in the hallway outside the locker room.