INDIANAPOLIS --- We've been giving you picks for the top fantasy performer at each position from the scouts of the Indianapolis Colts each week to use in your daily fantasy lineups and NFL.com Perfect Challenge (where you have a chance to win $1 million).

Playing daily fantasy is sort of like being on a game show ever week, trying to strike it rich. Let's track the scouts' performance over the past few weeks in points per reception scoring, as they try to help you hit the jackpot: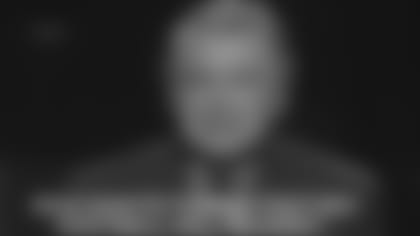 Calvin Johnson - 29.8 pts
Stephen Gostkowski - 11 pts
Notes: Five fantastic picks, including the #1 overall fantasy performer week 14 with Le'Veon Bell. That's like winning both showcases on the Price is Right! I don't think those who took Rodgers, Johnson, Gostkowski, or Houston will complain either. Jimmy Graham is a bit of a head-scratcher lately, as were the Saints as a team after a week 14 blowout loss at home to the Panthers. With where Graham's price fell to last week though in daily fantasy, you can't fault anybody for recommending him because...ya know...he's Jimmy Graham.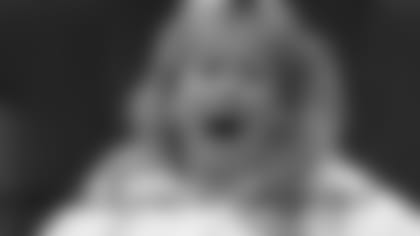 Ben Roethlisberger - 26.2 pts
DeMarco Murray - 23.3 pts
Odell Beckham Jr. - 16.4 pts
Notes: We trumpeted Big Ben as a value pick this week, and the scouts delivered. 26.2 points for a guy that was outside the top-5 quarterbacks in daily fantasy salary. Finding good value at quarterback in daily fantasy can be as hard sometimes as avoiding the dreaded Whammy. Don't "press your luck" too much. Also, strong picks from the RB and K spots. And Jimmy Graham showed again why fantasy can be such a cruel mistress sometimes...because we all saw that coming.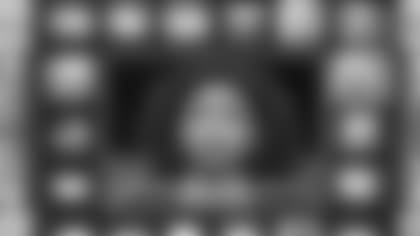 Jamaal Charles - 22.2 pts
Rob Gronkowski - 12.8 pts
Kansas City Defense - 2pts

Notes: A very strong week at WR and RB. The scouts have shown the ability to nail picks at QB, RB, and WR consistently. Touchdowns are the most inconsistent statistic in fantasy, and that applies to TE maybe more than any other position. Sometimes, it's like trying to guess the #1 answer in Family Feud. And sometimes, like we've seen with Jimmy Graham, there just isn't a right answer. But Gronkowski always gives you a high floor, in this case 5 receptions for 78 yards on 10 targets against a tough Lions defense. Also, raise your hand if you had the Raiders beating the Chiefs this week (put your hand down).

Scout Shout 3-Week Averages

Conclusion: A workmanlike Larry David fantasy effort through 3 weeks of Scout Shout, but curb your enthusiasm, because it's time to keep it rolling in week 15.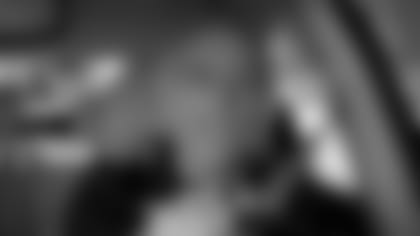 SCOUT SHOUT WEEK 15 PICKS

QB: Ben Roethlisberger (currently #5 QB, PIT QB at ATL) - Well, Big Ben shot a giant 27.9 point hole through the theory that you can't start him on the road last week in Cincinnati. Now, he gets the 32nd ranked Falcons passing defense, having averaged 26.5 points over the past five weeks. Big Ben has had some bloopers this year against the Jags, Jets, and Titans, but you might want to play the Match Game with him & another Steeler this week in your lineup (Le'Veon Bell or Antonio Brown?).

RB: Le'Veon Bell (currently #1 RB in PPR, PIT RB at ATL) - I think the scouts are trying to tell us something about what they think will happen in the Steelers/Falcons game this weekend. Bell joined Walter Payton last week as the only player in NFL history to record 200 scrimmage yards in three straight games. Beating Bell in fantasy is like trying to beat Ken Jennings in Jeopardy right now.

WR: Odell Beckham Jr. (currently 18th WR in PPR, NYG WR vs. WAS) - In case you missed it, Beckham has been doing it one-handed for years. He's the Bob Barker of football...you could watch him for hours, and it wouldn't get old. Initially, I thought the price was wrong this week for ODB with a salary in daily fantasy among the top-5 most expensive...then I remembered what the Colts WRs did to Washington.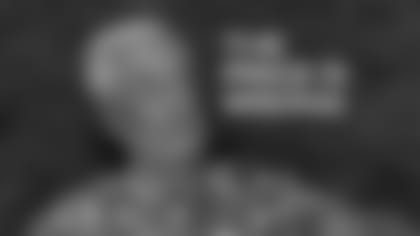 TE: Rob Gronkowski (currently #1 TE, NE TE vs. MIA) - Playing on limited snaps, Gronk still had four receptions and 40 yards with a touchdown week one against the Dolphins. But as we've discussed, choosing a TE in daily fantasy is like playing Deal or No Deal. Do you save some salary on your TE and take modest results or say 'NO DEAL!' and go for broke with the high-upside play with a potentially very low floor (thanks a lot, Jimmy Graham)? Gronk is obviously the best play at TE in daily fantasy this week, but if you want some salary cap relief, this is the first position I'd look to do it at.

K: Cody Parkey (currently #3 kicker, PHI K vs. DAL) - He had 15 points against Dallas a couple weeks ago.

D: Detroit Lions (currently #4 defense, DET vs. MIN) - 7 double digit fantasy performances this season.