It's an unsolved mystery that's haunted Hoosiers and made national headlines for two weeks.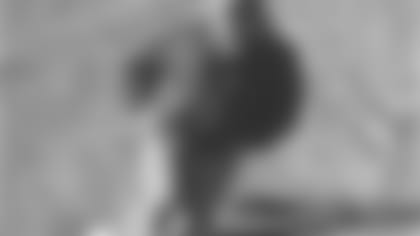 Two teenage girls went for a hike in Delphi, Indiana on February 13th and never returned. The bodies of 14-year-old Liberty German and 13-year-old Abby Williams were discovered in a wooded area near the Delphi Historic Trail the following day.
Since then, the Indiana State Police have released a grainy photo and audio clip of a suspect and pleaded with the public for help.
Today, Pat McAfee released a video of his own.
"Pat McAfee, retired punter for the Indianapolis Colts, Hoosier for life," he said. "And this is superintendent of the State Police Doug Carter. If you've paid attention to anything happening in the Hoosier State in the last couple weeks, then you understand the horrendous things that happened in Delphi, Indiana to Abby and Libby."
McAfee is calling on all Hoosiers, football fans, and Americans to assist. And he's offered up some of his own cash (along with some of Colts owner Jim Irsay's) as an incentive.
"This could be a nationwide search," he said. "We are at $103,000 for the cash reward for any tip leading to an arrest. Jim Irsay and I are going to make up that $97,000 to make this a $200,000 reward."
Anyone with information is asked to call the tipline: (844) 459-5786.
And even if you don't have information, you can help by sharing it.
After eight seasons with the Colts, McAfee retired before the Super Bowl to start up the Indianapolis bureau of Barstool Sports.  
He calls himself a Hoosier for life.
And he just proved it once again.
| | |
| --- | --- |
| Abigail Joyce "Abby" Williams, 13 | Liberty Rose Lynn "Libby" German, 14 |