The Indianapolis Colts 2017 Holiday Card was designed by third grader Kilyn Dripps from Noblesville, IN.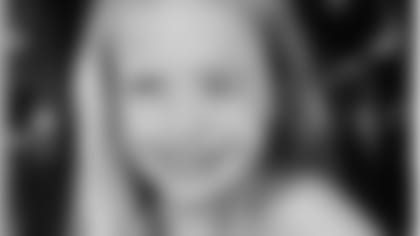 Kilyn was born with an interrupted aortic arch, a large ventricular septal defect, and tumors around her left eye which caused facial deformities. While spending her first month of life in the Newborn Intensive Care Unit at Riley Hospital for Children at IU Health, she underwent her first open heart surgery to repair her interrupted aortic arch at only a week old. She underwent two more surgeries to remove the tumors before she was 6 months old.
At the age of 2, Kilyn's ventricular septal defect was repaired in her second open-heart surgery and a permanent pacemaker was placed.
With 16 surgeries under her belt, Kilyn is now a compassionate, energetic third-grader at Hinkle Creek Elementary. She raises money for Riley through her annual "Kilyn's Krusaders" lemonade stand. She was also a Riley ornament artist in 2016. Kilyn said she is excited to help raise money for other kids like her with medical needs.