INDIANAPOLIS – Harrison College (www.harrison.edu), a private sector college based in Indianapolis with more than 6,000 students studying at 12 campuses and Online, will make a $5,000 donation to locally based not-for-profit College Mentors for Kids during an in-game ceremony at the Colts' home game versus the Houston Texans, Thur., Dec. 22.
College Mentors for Kids connects college students with kids in grades 1-8 for the purpose of encouraging positive youth development and academic engagement and achievement so kids have a better opportunity for a successful future.  College Mentors for Kids currently has more than 1,500 college students serving as mentors to more than 1,300 kids at 23 colleges and universities throughout Indiana, Illinois, and Ohio.
Harrison College representatives Jason Konesco, president, Dr. Dennis A. Trinkle, provost and chief academic officer, and Steve Jaworowski, vice president of marketing, will present the $5,000 check to Andy Medley, College Mentors for Kids' board chair.
"College Mentors for Kids' mission is worthy of support from Harrison College and others that are committed to increasing the number of kids who have access to higher education," said Konesco. "They do a great job of improving self-esteem, behaviors, and even test scores for kids in our community. Add the positive impact the program has on the college students and you have a classic win-win."
"College Mentors for Kids and Harrison College share similar values of excellence and service, and we both strive to prepare students for lifelong success," said Erin Slater, CEO of College Mentors for Kids.  "Their support over the past few years has helped us connect more college students with the most to give to kids who need it most."
College Mentors for Kids is unique in its approach to mentoring kids in that it facilitates one-on-one relationships; provides direct opportunities for college students to serve as leaders and role models; is a campus-based experience; and uses an experiential curriculum focused on higher education, careers, community service, culture, and diversity.
"College Mentors is proud to be represented together with Harrison College at the Colts game on December 22," said Medley.  "This opportunity provides visibility to our cause and their generous gift provides important financial support for us to implement our mission."
Harrison College is in its second full season as a Colts sponsor.
About Harrison College
Harrison College is a contemporary, career-focused institution of Higher Education serving more than 6,000 students throughout the United States and Internationally. Harrison College has 12 campuses in Indiana and Ohio, two culinary schools in Indiana and North Carolina, and also offers courses online at Harrison.edu. The institution grants Associates and Bachelor's degrees across five schools of study: Business, Health Sciences, Information Technology, Criminal Justice, and Veterinary Technology, as well as its culinary division, The Chef's Academy. Harrison College offers students a variety of learning environments including online, traditional classroom or a combination of both. Harrison College is accredited by the Accrediting Council of Independent Colleges and Schools (ACICS) and is dedicated to excellence in higher learning. In addition, the College is currently a Candidate with The Higher Learning Commission, an affiliate of the North Central Association (HLC-NCA). Harrison College was founded in 1902 as Indiana Business College and has a rich history of preparing students for success in their chosen profession.
About College Mentors for Kids
College Mentors for Kids connects college students with the most to give to kids who need it most. Through weekly after-school activities, mentors help their "Little Buddies" understand higher education opportunities, as well as the importance of self-reliance, self-confidence, taking initiative at school, and making wise academic and social choices. College Mentors has more than 1,500 college volunteers who mentor more than 1,300 kids in Indiana, Illinois and Ohio.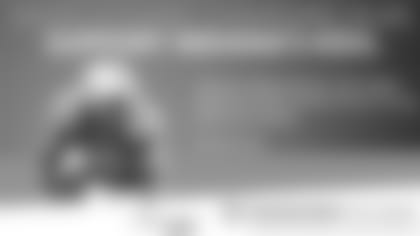 ](http://www.harrison.edu "Harrison College")