 INDIANAPOLIS – Readers of Colts.com may submit questions during the week and have a chance to have them answered during the middle of each week.  **Submit your question here**.
Here are responses to some of the questions received recently.  We thank you for your interest in the Colts.
ROBIN B. (from Terre Haute, IN) Bruce Arians was a perfect mentor for the next great field general, Andrew Luck.  I am not as sold on Pep Hamilton.  He does not seem to embrace Andrew Luck's exceptionalism with the same degree of assuredness.  Am I mistaken?
A:  I think you are, and I give you big kudos for asking.  There is a distinct difference between how the two carry themselves, but I like both of their styles.  Bruce was much more direct and blunt, usually very funny.  His style came from Bear Bryant's approach, "Coach 'em hard, hug 'em later."  Bruce was fun to be around but you had to perform.  Pep is a bit quieter, but I think people will find him a great fit.  Will he be a quote machine like Bruce ("No risk it, no biscuit," Arians said of his aggressive approach.), no.  His style is different, but I bet you see results.  Pep will be very efficient and, I think, aggressive.  His concepts are well thought out, and he has a tremendous background.  I think he will accentuate Andrew's abilities, and people should have fun watching this offense.  Andrew, I believe, would tell you he enjoyed the mentorship of both guys.  I want to see both Bruce and Pep thrive.  Both are at their highest career levels yet, and Pep may one day ascent to be a head coach, too.
TESS M. (from Princeton, NJ) Do the Colts intend to go dink-and-dunk, or are they not ready to turn DHB loose downfield?**
A:  We worked on a lot of things in preseason, and there were some downfield attempts in training camp work.  What we do in preseason games sometimes is much more vanilla than what you will do in games – you know, play your cards when it matters the most.  I wouldn't draw any conclusions yet.  We will see the true nature of the offense soon, and I think you will see DHB do a little of everything, just like Reggie and T.Y.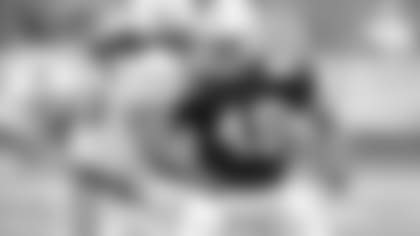 BRIAN J. (from Fort Wayne, IN) As the team was making roster cuts, I saw that Josh McNary was made exempt because of his military status.  What exactly does this mean?  Is he off the team and eligible to be picked up by another team?  Is there a chance he could still wind up on the team?  He was such an intriguing story and I was hopeful he would have made the team.
A:  Josh was put on a military exemption in the cut to 75 because he had not played in any of the first three games while hurt and he had come to the Colts from the military so late in the year.  It was a procedural process available to the team.  Josh was waived in the process to get to 53, but he has been added to the practice squad.  Josh is a great person with potential.  We're always looking for a few good men, too, and Josh will keep working with us.
KAREN W. (from Trafalgar, IN) My husband and I cannot remember who was QB before Peyton Manning!  Senior moment!
A:  It was the unforgettable **Jim Harbaugh, Captain Comeback (click here)**, one of Andrew Luck's college coaches.  The very last quarterback to take a snap in a regular-season game before Peyton, though, was Kelly Holcomb, one of Peyton's better friends.
ZAC R. (from Nashville, TN) A lot of criticism has been surrounding DHB since he joined the Colts.  Heading into week one against Oakland, do you anticipate DHB to make some noise against his former team?
A:  I think DHB will make some noise because it is a chance to play, not because it will be against his former team.  DHB has many fond memories of his years there, with teammates and the organization.  He also was appreciative of the late Al Davis, as are many Raiders players.  Today's NFL puts players with new teams regularly.  I don't sense anything but good feelings from DHB for the Raiders, and he loves his new atmosphere.  He fits in well and will contribute.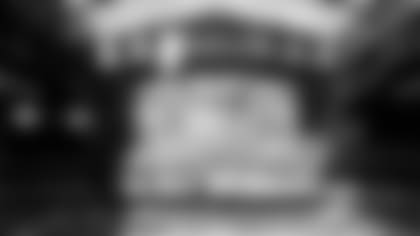 VIC D. (from Delta British Columbia, Canada) Love the Colts.  Have been a fan since 1959.  As a "Bucket List" thing, I'm coming to Indy from the west coast of Canada for the first two games.  I already have my ticket for the Oakland game.  Since I've never been inside Lucas Oil Stadium, I have decided to buy my ticket for the Miami game after seeing the first game.  Can I buy my one ticket directly from the Colts, or do I still have to go through Stubhub or Ticketmaster?  Also, I would love to take a tour of LOS.  Do I have to book a time, or can I just show up at the stadium?
A:  There are a few SINGLE seats (no pairs) for most of our games (except Denver).  The December 1 and December 29 games do have pairs or more together.  Visit www.ticketmaster.com.  Lucas Oil Stadium has regularly-scheduled tour times and days.  Visit:
RUSS J. (from Omaha, NE) I am very happy with our defense.  Are we looking at any replacements or trades in the near future?
A:  It has been less than 24 hours since our last trade, sending Caesar Rayford to Dallas for a future draft pick.  We've had a series of moves after reaching the 53-man roster, but I think any big splashes that would be made have been made.  At this point, the major components are in place.  Anything of that nature happening now would not be an ordinary circumstance.  Largely, I think who we are now is what we will be.  That said, Ryan Grigson never rests when it comes to building his team.
BOB B. (from Deltona, FL) I agree with you I'm glad Ryan Grigson is on our side.  He's always looking for ways to improve the roster.  One thing that should be addressed is keeping Caesar Rayford.  This guy is a beast.  For his size, Grigson found a gem.
A:  By now, you see that Ryan worked a trade with Dallas to get a draft pick for Caesar Rayford.  Some may debate that move, but it is another instance (see A.Q. Shipley to Baltimore for a pick) where Ryan packaged an undrafted free agent into a possible building block for the future.  I think a number of fans would find that exciting as well.  Caesar is a 27-year old rookie, and we wish him well.  Maybe an incoming (and younger) player as part of that deal will add to the "lifeblood of an organization," as Ryan calls the draft.
R.J. E. (from Marion, IN) I was wondering why Jeremy Kelley hasn't gotten much playing time this preseason.  What do you think his chances are of making the team? On a side note, Caesar Rayford is the real deal.  If Mr. Grigson lets him walk and he turns into someone else's star, I'll never forgive him!
A:  Jeremy did not survive the final cut, but he gave things a very good run.  You never know about the future.  As for Caesar, see the response above to Bob's question.  It sounds like you will be following that trade closely.  As for Ryan, he has done so many great things here, and I bet a bunch of people are excited that he could engineer a roster move of this nature.  His is always a hot seat with plenty of observers, but look at how he's constructed things here over the last 19 months.
DAVID L. (from Vermont) I have a question about what Josh McNary being exempt means.  Could you tell me what it means and why the Colts have placed him on exempt.
A:  He was placed there as a one-week exemption and only because he had not played in the first three games (Josh had a hamstring injury) and had come to the club from the military at a late date.  Unfortunately, he did not survive the cut to 53, but Josh is on the practice squad and can continue to hone his craft.
DEREK H. (from Sebring, FL) Our players are getting better each week, but I have not seen our O-line really powering the defensive players out of the way for our running game.  Do you think Chuck Pagano will get this team back to their winning ways again and be more powerful and physical?
A:  Other than the third preseason game, the starting line did not play a great duration, but the team was ahead every time the starters left the game.  I think we'll be fine.  Give it time.
DAVID H. (from Fort Wayne, IN) Back in the Jim Harbaugh days, the Colts used to wear the blue pants.  Why don't we pull them out every now and then?  It was a good look!
A:  It was a looooooong time ago (1995) and only for three games (we went 1-2).  Don't see it happening and doubt we even have a pair left around for posterity.
BOB M. (from Milwaukee, WI) Thanks for doing this.  I know it's part of your job, but I can tell from your writing that there's a lot of thought that goes into what you pen.  I hope the younger fans appreciate this opportunity to actually "speak" with the team, a far cry from the old days when I had to subscribe to the Baltimore Sun in order to read about the team (no internet, no USA Today, no ESPN).  Anyway, here we go!  Keep Andrew clean, and stop the run.  We should be right there at the end.
A:  You're dating yourself and there's a legion of followers born after ESPN was created in 1979.  Those of us who are pre-ESPN and cable television fans remember how tough it was to get news with only a few outlets, and none of them breaking news 24 hours a day.  As for the mailbag, I enjoy the interaction and hope it helps everyone follow the club.  It's much easier these days since the spotlight rarely dims.  It's fun to see your thoughts and as I've answered before, it's easy to tell your passion.  Here's for keeping Andrew upright and healthy, along with everyone else.  As Tony Dungy would say, 'If we play to our abilities and protect the ball, we should be fine.'  I think Ryan Grigson has stacked us up well, and Chuck Pagano will coach the daylights out of his players.  We'll add them up at the end.
RONNI R. (from Columbus, IN) Two of my daughters and myself are involved in a youth program called the Columbus Young Marines.  We are organizing a Birthday Ball for our Young Marines along with family and friends.  I am contacting you on behalf of the program and my fundraising team to request your support in the form of a tax deductible donation.
A:  A:  It would be best for you to reach the club directly on this matter.  You may do so at the following email address:  coltscommunity@colts.nfl.net.  Thank you for your interest in the Colts.  For information on how to receive an in-kind donation from the Indianapolis Colts for a local non-profit (501©3 status) fundraiser, please visit our website at www.colts.com/donations there you will find a complete list of guidelines as well as our online donation request form. Please note to considered all forms must be submitted via the online process.
DAVID L. (from Vermont) I think it was a big mistake to let Drake Nevis go, so my question is why did they keep Fili Moala over Nevis?
A:  We said all the way along that there would be some talented players go.  We wish Drake all the best in San Diego.  Like Drake, Fili is in his prime and was making big strides last year in this defense.  Coaches go with what is the best fit for their schemes.  Fili was the call, and I know some tough choices had to be made.
BRICE C. (from Windsor, VA) Long-time fan since I saw Johnny (Unitas) initially in Baltimore in old Memorial Stadium at eight years old.  Are there any chances that Ryan Grigson puts in a waiver claim on Leon Washington?  I know he's 30 and that's a bit old, but his return numbers are excellent, plus a good little running back for his size.  I generally don't like former Jets players, but he has a great skill in the return game and he still has plenty of game.
A:  Don't know that Leon Washington would be in the plans, but way to keep your head in the game.  He has had some pop in his years with eight scoring kickoff returns, but my hunch is we're thinking in terms of addressing this with a longer-term approach.  His departure at New England did raise some eyebrows, though.
LIZ S. (from Virginia) Daniel Adongo may have a relative in the league.  Adrian Tracy was just released by the New York Giants and his mother's maiden name is Adongo. Tracy is very similar.  Dynamic duo maybe?
A:  Perhaps, and I will ask him to see if there is a connection.  Daniel is a long way from home and he's making friends.  You never know, and thanks for the input.
ROB E. (from Ocala, FL) I am lost in the fact why we let go of Drake Nevis.  We kept Fili Moala and Joe Lefeged on the roster hoping they will be ready/not re-injured early on during the season?  The Chargers claimed Nevis immediately.  I guess an injury-questionable special teams player is better than a DT/DE reliever?  Any insight?
A:  Like I said above, tough choices were made by coaches and the personnel staff, and no one has greater eyeballs into the matter than they do.  Remember, they are fitting the best talent into the schemes as possible, plus the back end of the roster is made of players with special teams ability.  Joe Lefeged has been one of those guys for us for a few years.  People here have a lot at stake with their decisions.  Fielding a 53-man unit is tough business.  I don't fault your questioning, however.  Glad you care.
RICO W. (from Tulsa, OK) Why doesn't the team call Darrius Heyward-Bey, Darrius Bey instead of DHB?  Most people don't call you by your middle name?  Thanks. (Colt Strong in 2013)
A:  I believe his full last name is Heyward-Bey, and I think we just inherited the term 'DHB.'  He seems fine with it, and it seems standard by now.  Maybe we can amend it to "TDHB" this season.