 ](http://careyindiana.com)
INDIANAPOLIS – Readers of Colts.com may submit questions during the week and have a chance to have them answered during the middle of each week.  **Submit your question here**.
Here are responses to some of the questions received recently.  We thank you for your interest in the Colts.
BOB B. (from Deltona, FL) I kind of like the idea of the so-called "experts" ignoring the Colts.  Then after the team makes them take notice, then we'll get more respect.  I like Coach Pagano's theory of being humble and checking your ego at the door.  It's nice seeing the defense play with intensity and aggressiveness, and with a little chip on their shoulder.
A:  They had another really good game at Jacksonville, and it looks like an identity is establishing.  It's a bit different seeing a Colts offense ranked high in rushing and lower in passing, and the defense's dominant play over the last seven quarters has been a blast to watch.  Chuck Pagano really has this team listening.  We're not infallible, but he does have the players preparing very well on a weekly basis.  As for respect, we'll just worry about ourselves.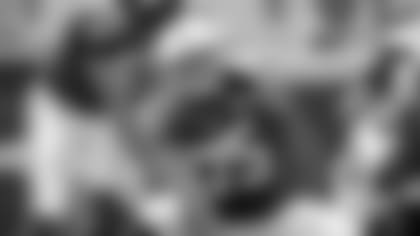 BRUCE C. (from Windsor, VA) I don't have a question, more of an apology for doubting Mr. Grigson.  His trade for Trent Richardson was awesome and totally unexpected.  Nice job.  Also, the play of the interior linemen against the 49ers was excellent.  Hugh Thornton was powerful.  Mike McGlynn was a down-blocking fool.  Every time Jeff Linkenbach pulled to help drive a wedge created a hole.  I was on the edge of my seat.  Those delay runs were a sight to behold.  Jeff had a fantastic game.  It was great game plan.  Thanks Mr. Kelley, you could be an excellent politician.
A:  No apologies necessary and glad you're on the Ryan Grigson bandwagon, too.  You wrote before the Jacksonville game, and I trust nothing happened there to dampen your enthusiasm.  We started the same offensive line alignment for a second straight game, and they played well again.  Jeff Linkenbach continues to show his value, and getting the entire unit healthy will be good.  I cleaned out your reference to Mark Schlereth (it was a bit too edgy, almost a lot edgy), but thought I would respond to it, as well as combining it with Bob's thoughts above.  Remember, it's a long season.  Pundits are going to say what they say.  We just need to take care of our own business and listen to the voices in our building.  It's funny, though, how Mark and others draw the ire of mailbag readers.
MIKE M. (from Carbondale, IL) One reason Antoine Bethea has been so successful and avoided long-lasting injuries is his picture perfect open-field tackling technique.  Two of the best examples I can think of were in the recent 49ers game when he tackled Frank Gore and against the Steelers at home in 2011, (though) I forget who he tackled.  Could you possibly find those videos and post them?  I think those examples should be used when the NFL talks about "heads- up" football.  Thanks.
A:  I don't think I can get the video you suggest, but using Antoine Bethea as an example is just as pertinent on the field as off it.  A.B. is a phenomenal player who is textbook in many regards.  You have a great memory, and a refined sense of the way this game should be played.
*DAVID H. (from Sebring, FL) Do you think Samson Satele will lose his starting job at center?  I was very impressed with how the lines and Darius Butler and Delano Howell stepped up and hit hard.  Anthony Castonzo was a beast.  Tell Chuck Pagano to keep up the good work.  This is what Colts fans have wanted for years. *
A:  Again, you, too, wrote before the Jacksonville game, and what you said held through this past game.  It will be good when Samson gets healthy.  It can only make us better, and he could be back this week.  Darius had a tremendous game at Jacksonville, and Chuck has the team humming.  We have to keep it up, and you're right, Colts fans have wanted this identity (running; stopping the run) for some time now.
JOHN W. (from Nashville, TN) I have been a Colts fan for all of my young life, and I love the direction they are going.  I think everyone was impressed with how we handled San Francisco, and we have a right to be celebrating.  At the same time, I think people are getting a little to over-confident over just one impressive win.  We aren't the first team to beat San Francisco by a large margin this year.  Coach Pagano said in his post-game speech to stay humble.  I think, as fans, we need to take the same responsibility.  My other concern is the Kerwynn Williams situation.  I know we waived him, but to me it seems like we have been really unfair to him.  I don't know a lot about what's going on with him and I am just confused.  Thanks!
A:  I trust you saw the Jacksonville game.  No overconfidence there, just 60 minutes of good play defensively and a good 45 minutes or so by the offense.  As for Kerwynn, this business can be a little rough.  He will hang in there, and I think there are some bright days ahead for him.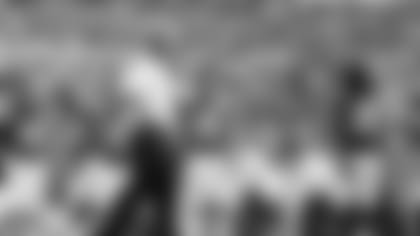 LARRY L. (from Muncie, IN) Are you ever amazed how outsiders think that they are more knowledgeable about football than the pro coaches at the Colts complex?  To think that they are willing to suggest plays and players to use astounds me.  I think Chuck Pagano and Ryan Grigson get it right more times than not.
A:  I get amused by it from time-to-time.  Coaches have so much riding on every decision, and they truly have the pulse of the team.  What is done sometimes is contrary to public wishes, but we love the attention and hope it never goes away.  One perk to the mailbag is I can try to explain some of those decisions when necessary.  Let's keep it going and hope Ryan and Chuck keep it going as well.
JEREMY B. (from Madison, IN) Since we have a running game now are we going look at building up our offensive line to protect the QB a little better?  I have noticed the defense gets to our QB very quickly.
A:  The line has been playing well.  We do want to eliminate as many hits as possible, but who you see on the unit is what you'll get.  We have run the ball very well so far.  Defenses still key on Andrew, and we want to keep him upright.  The one roughing call he took last Sunday at Jacksonville was the first of the year.  There were nine such penalties like that last year.
RUSS J. (from Omaha, NE) Will the Colts maybe trade back into the first round by maybe trading Donald Brown, or are we satisfied with trading out of the first round?  Colts fans either stick with our team or move on!!!
A:  I think our fans do stick with us.  Compared to what you see in other markets, I think we have some of the best fans.  I won't draw the line in the sand as you did.  As for next year, that will take care of itself.  You, like others, wrote before Sunday's game.  Hope your opinion of Donald Brown has changed.  He does have a role on this team, and we will benefit from it.  I'll go to bat for Donald any time.
NICK M. (from Virginia) My question is about two of my favorite offseason additions, Erik Walden and Kelvin Sheppard.  Each week, I see that they are heavily criticized for their role in the defense, but from going back and watching them each game I feel that they have played very well so far setting the edge.  I'm excited about having these two great players.  I'm just not sure why nobody else is.**
A:  I don't know the criticisms you are referring to with them.  Kelvin has stepped in well when Pat Angerer has been down.  Erik is doing fine.  You can defend them to whomever you wish.
CAULIN P. (from Salt Lake City, UT) Great job against the Niners!  One of the few games I get to see on TV out here in Utah.  It seems to me that the O-Line is performing admirably.  Sure there are issues, but there are always going to be issues.  I think to this point they've done well.  Our injury situation is what scares me.  I know we have guys who can step in and perform, but too many more injuries and we could start to run out of depth.  How are Landry, Angerer and Satele doing?
A:  LaRon Landry and Samson Satele missed the Jacksonville game, too, but Pat returned and looked like himself.  I thought Samson had more of a chance to go last Sunday than LaRon, but we'll have to wait on both.  Maybe this is the week for Samson.  We can use both of them.  We've proven our depth in these units in the first quarter of the season.
TIM S. (from Incheon, Korea) This is my second time submitting.  I love the mailbag.  I've heard that a good first season for a rookie pass rusher (3-4 or 4-3 scheme) would be considered 30 tackles and five sacks.  Do you think Bjoern Werner will hit that mark?  Also, with Jerrell Freeman showing solid sack stats, do you think the defense would benefit by blitzing him more often?
A:  Thanks for writing in again.  I don't know about the 30 tackles and five sacks for a rookie being barometers.  Those are healthy numbers, and hitting them would be based on how much a rookie is thrown into action.  In Bjoern's case, he was not drafted to be a front-liner right off the bat.  Now, he has a foot injury that will keep him out four-to-six weeks.  I don't think we want to base Bjoern's progress off numbers, however.  His injury is unfortunate because his progress in the 3-4 scheme was really evident.  We'll get him back in due time, but I would caution against applying numbers in this case for how he plays.  Jerrell had sacks against Miami and the 49ers.  He is mobile enough to make an impact however we use him, and you will see him all over the field.  How we use him in blitz packages could vary by opponent.  He has shown sack-strip ability and is one of our biggest playmakers.  He is a true Ryan Grigson find.
PATRICK M. (from San Jose, CA) If the Colts activate LaVon Brazill after his four-week suspension, do they have to cut someone off the current roster?**
A:  At the moment we have a one-week exemption for LaVon.  He has been able to do everything around the building except practice with the team.  He has been keeping himself sharp and at the end of the exemption period, there would have to be something done if he were to join the active roster.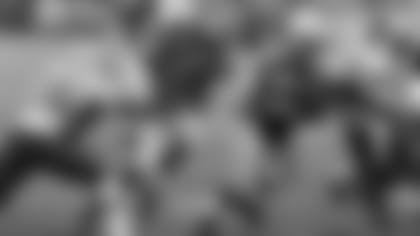 CHRISTIAN L. (from Boise, ID) Why is there so much criticism for running the ball and stopping the run?  So many people call for the passing attack of the Manning years?  That was exciting, but let's remember we won one Super Bowl.  Teams that win the Super Bowl are the teams that run and stop the run better than the other team.  Even the year we won the Super Bowl, it was because we ran and stopped the run so well in the playoffs.  Is there any evidence to back up a team that is balanced is at a disadvantage to a mostly passing team?
A:  There are many opinions on what is best, but I think the balance approach is what works the best.  Yes, the defense in our Super Bowl run was superb, but so was the running of Joseph Addai and Dominic Rhodes.  Peyton had some terrific numbers in a few playoff games during his career, but his numbers were more balanced when we won after the 2006 season.  High-wire acts can get it done, and the number of rushing champs who went on to world titles are not as many as some might expect.  Keeping balance can cause problems for a defense, and that's the best way to do it.
MIKE J. (from Canada) When the Colts win against the Seahawks and the Broncos, will the Colts be considered Super Bowl-or-bust?  I'm very impressed with Ryan Grigson!!  Chuck, Pep, Reggie, Robert. Manusky is a great coach!
A:  Gauging from how often we hear, 'hoisting the Lombardi Trophy' around here, the Super Bowl-or-bust mindset is in place.  Ryan Grigson even said so after the Trent Richardson trade, "The bar is set really high.  We're not there yet (to the dynasty level), but it's something to shoot for.  We set the bar high.  Our owner sets the bar high.  That's why we have the Lombardi (Trophy banner hanging) in (our practice facility).  That's the goal.  Anything that falls short of that isn't what we set out to do."  We have a good structure in place, as you mentioned.  We just have to get there with a solid approach over the next 12 games.
ERIC H. (from Smithfield, OH) My question has to do with special teams.  It seems as if Mr. Grigson is able to address all aspects of our game with the exception of field goals.  Sure Adam has a "legendary" name for some kicks he made with the Patriots, but for the past few years on our team he has shown us that he is below average.  He has less than a 50% chance anytime he is outside of 50 yards (2013, 0-2; 2012, 4-7; 2011, 2-3).  In 2010, we wouldn't even attempt one over 50 with him.  Any plans to get a new guy in to get this area cleared up?  The stats speak for themselves.  He has missed two-of-six attempts this year.  Thank you for viewing my question.  I have been a Colts fan for about 27 years.  Go Colts.
A:  I would have to disagree with you on this one.  I think Adam is as right for his job as any player is for his position on this team.  Yes, he has missed from 52 and 51 this year, but the first one hit halfway up the upright.  The second one was into the wind at San Francisco.  His misses from beyond the 50 last year were 53, 54 and 58.  C'mon.  He nailed the 53-yarder to beat Minnesota.  He hit a 53-yarder against Tennessee in the fourth quarter to grab the lead, then nailed a 40-yarder after that.  I think we have a great chance any time we hit the 35-yard line, and I would argue the 40.  His numbers from the 50-yard range (eight-of-17) are the same here from 2006 to now as they were in New England from 1996-2005.  His percentage over the past three years from the 40-yard range is higher than his last three years in New England.  Being a long-time Colts fan, you have seen some very good distance kickers in Cary Blanchard, Dean Biasucci and Mike Vanderjagt, and they had nothing on Adam.  I'd take Adam any time, and I hope he has two or three more years here.  You're welcome to your opinion, but I have to differ on this one.
JORGE R. (from Mexico) It was great to acquire Trent Richardson, but I am sad about Donald Brown.  I think he is a great back, and he did a wonderful job in the past before getting hurt.  I think Chuck Pagano has lost confidence in him, but I still have it, and he showed by in the game against the 49ers.  Anthony Castonzo and Mike McGlynn are doing an excellent job as well as the rest of the line.  **
A:  Chuck has not lost confidence in Donald Brown, and Donald showed why at Jacksonville.  I'm sure you loved his game.  Donald provides a different style that Trent Richardson and Ahmad Bradshaw, and it can work for us.  He has a 9.2 average on 13 carries this year.  He'll get his chances.  The line did a great job in both games, and Anthony and Mike were two big reasons.
DEREK H. (from Sebring, FL) After the 49ers game, we must keep these guys as our starting O-Line.  They played great and slugged it out.
A:  That unit was intact at Jacksonville, and we ran for 154 more yards.  They have done a good job, and getting the whole unit healthy will only help our team.  It's funny how the last two games have changed some perceptions of some of our players.
SANDIE S. (from Mechanicsburg, VA) When is Jeff Saturday going to be honored - jersey retired?
A:  We've honored Jeff, and he has a spot in the front office.  We have not retired a jersey for a long time, not even in our Indianapolis era.  I don't know that Jeff would be the first person we would consider for this, but we all have a deep admiration for his play and his character on and off the field.
DAVINA W. (from California) Any idea when we will see Khaled Holmes active?
A:  Khaled is a good, young player who has been active twice.  He played at San Francisco, and he is coming along.  Give it some time.
JIM P. (from Jacksonville, FL) Could your team be overconfident?  Here in Jax, all I hear is that the Jags have three of the four back and MOJO claims he now cannot be stopped by a poor defensive team.  Also, the owner absolutely does not want a loss at home.  It will take more than mouse traps to beat his Jags!  Gabbert swears this will be a breakout game for him and a win! Marcedes Lewis is back and is a great blocker for MOJO.  The fans here are primed for an upset. Your team lost here last year.  Why do you believe you will win this year against a far better Jag team?
A:  I heard none of the noise you portray coming from down there last week.  They are a team that is getting better, and we played another solid game.  We really needed to stop MJD because he has been a key to beating us a number of times.  We did win there last year, by the way.  Their win over us came here last year.  Like 2011 when they swept us, that now is our target for 2013.  We hope to **Git-R-Done (click here)** in the finale. 
M. P. (from Charlotte, NC) Great win over Jacksonville.  Now, is our offense and defense ready and willing to step up against a real team such as Seattle coming up?
A:  We are ready and willing.  Seattle is hot and so are we.  True they have won nine straight and are 4-0 for the first time.  Their offense is scoring at a good clip (27.3), despite uncertainty on the offensive line.  Their defense is second in points allowed, and they have two comeback wins on the road (thank you, guys, for last week at Houston).  It's a great matchup of divisional front-runners with a combined 7-1 record.  People thought early on this game could be a special matchup.  Looks like they were right.  We'll be ready to compete on Sunday.
LARRY M. (from Hawaii) I love my Colts, since I was 12 years old!! I'm 68 now.
A:  Those 54 years have given you a lifetime of memories (both ways).  I would argue no one who has followed a team as long as you could be more proud of one.  Like every franchise, there are down years, but you've had some great times to cheer, and with one of the best quarterback lineages ever around.  Hope we can get you another World Championship, and soon.
LUIS D. (from Hialeah, FL) Will LaRon Landry play this week?
A:  We're hoping, but it is up in the air according to Chuck Pagano.  The ankle has given him problems, but Delano Howell has jumped in and done well.